Computer niche leads S&T grad to Garmin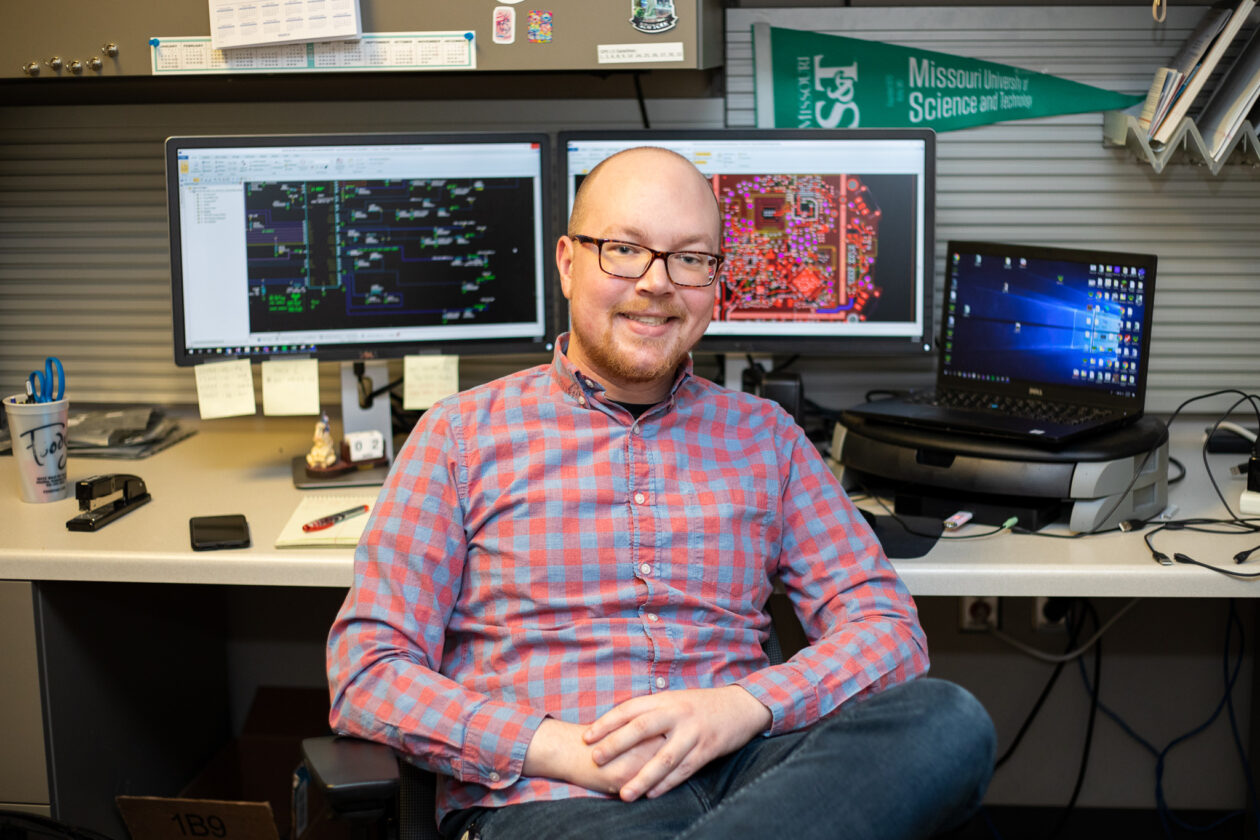 Growing up in Edwardsville, Illinois, Kyle Harper was captivated by computers and electronics – from researching computers to learning about their repair and operating systems to computing networking. When it came time to look at colleges, he picked Missouri S&T for its range of engineering courses, and that's where he earned a bachelor's degree in electrical engineering in 2015.
Today Kyle is a senior design engineer in Garmin's outdoor engineering segment, where he has worked on a wide variety of products, including the VIRB line of action cameras, the Oregon 700 handheld navigation device and the Fenix 5 and Fenix 6 series of smartwatches.
"Since Garmin designs and manufactures so many different kinds of products, constant learning is a given," he says. "One of the most challenging engineering problems we encounter is antenna design, which requires multidisciplinary and cross-team effort from electrical and mechanical engineers."
While a student at S&T, Harper served as an officer of the IEEE student chapter and worked with campus leaders to create electronics design and printed circuit board design workshops. He also helped increase involvement in the IEEE Region 5 conferences and develop a reverse career fair that gave senior students an opportunity to show their senior design projects to prospective employers.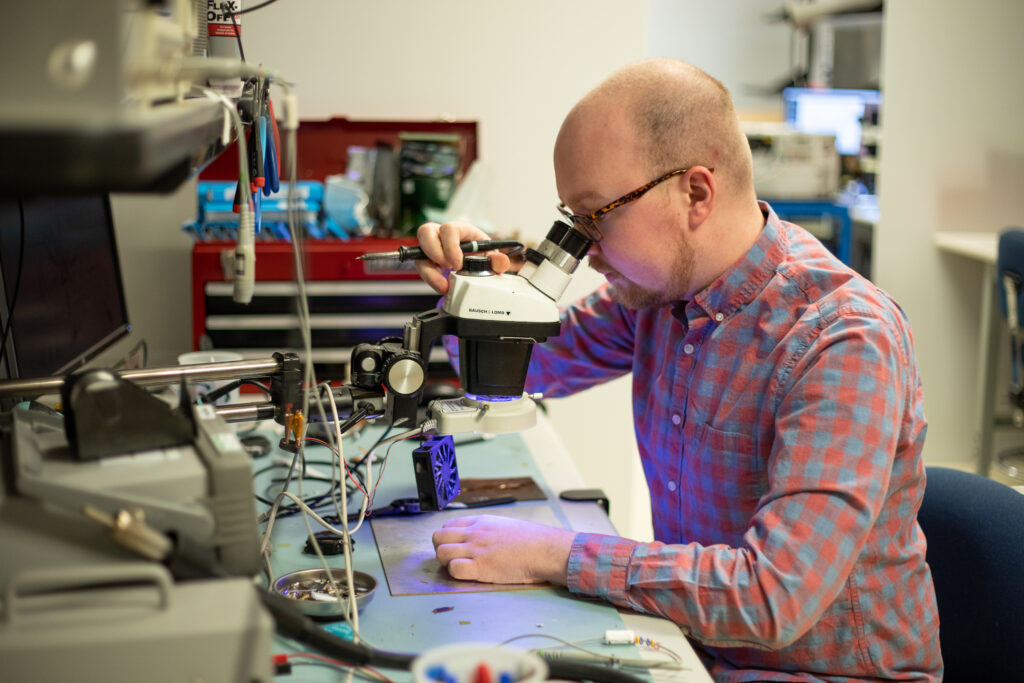 "My involvement in IEEE as an officer taught me how to be a leader and effectively communicate with a team," he adds.
He credits the university's career opportunities and employer relations with teaching him how to act and think professionally.
"I learned a lot about becoming a professional from the programs that the career opportunity and employer relations department offered, and thanks to their career fairs, I ended up with a job offer in-hand before graduating," he says.
One of Harper's favorite memories in Rolla actually happened after he graduated, when he returned to campus with Garmin's recruiting team during Garmin Day in 2016. It was then that he met Vinnie, an enthusiastic electronics hobbyist who showed him a DIY smartwatch he had created.
"We chatted about electronics, and I knew he'd be a great fit for Garmin so I urged him to talk to our recruiters," he says. "He ended up interning with our team at Garmin in 2017 and 2018 and came on full time in 2019. Witnessing Vinnie's journey to become a professional reminds me that your passions can take you far if you follow them!"
Garmin has also given Harper the opportunity to get involved in community outreach.
"I have worked with the KC STEM Alliance on Project Lead The Way, which mentors high school students in developing creative engineering solutions and presenting them in a region-wide competition," he says. "Helping young minds foster innovation is such a rewarding experience!"
In his spare time, Harper enjoys traveling with his spouse, Rattanin, in their Tesla Model 3, camping and spending time with their cat, Orange Peel.