Missouri S&T alumnus contributes $10 million to the university's department of chemical and biochemical engineering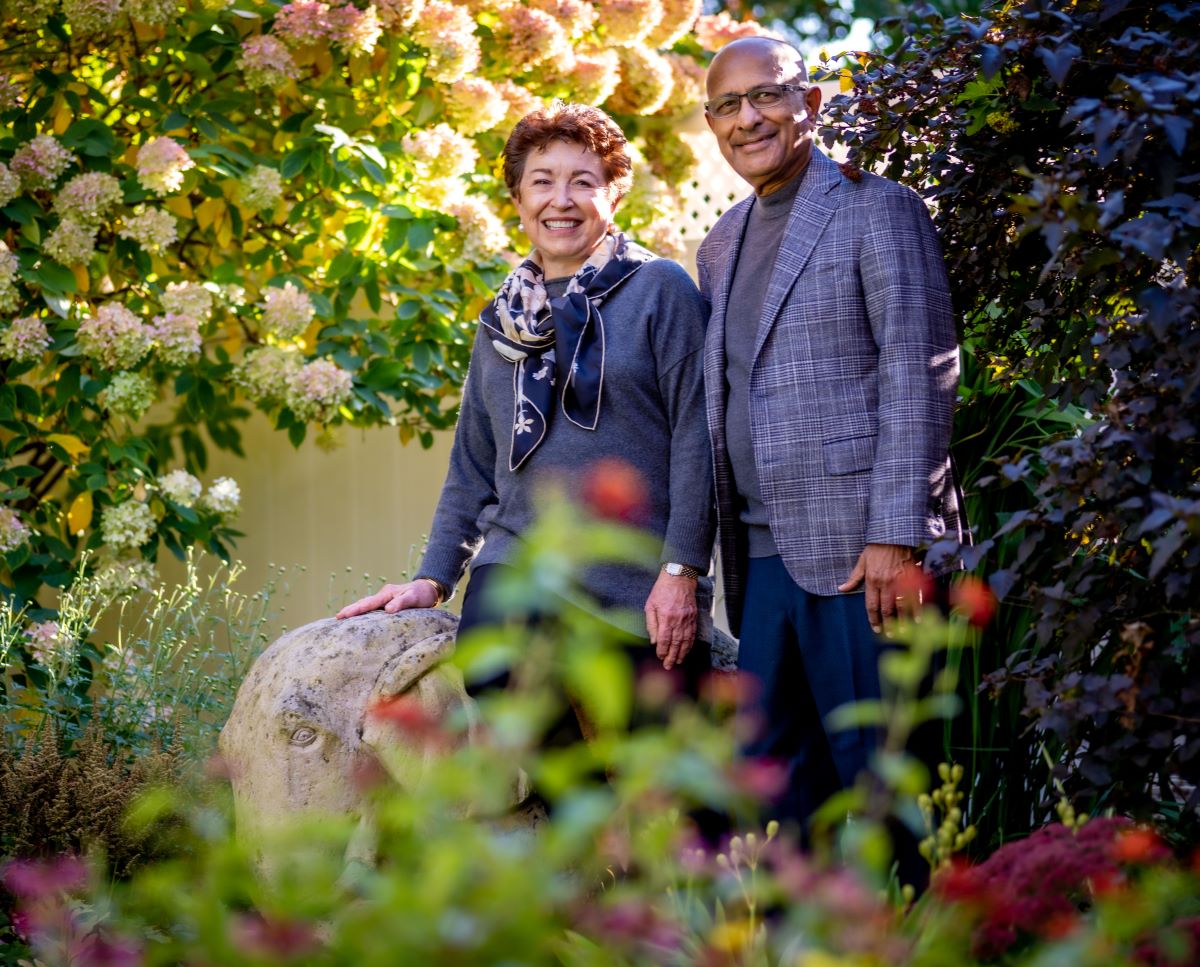 Missouri S&T alumnus Bipin Doshi and his wife, Linda, have made the largest individual contribution to an academic program in university history: a $10 million gift to the department of chemical and biochemical engineering.
Their gift establishes an endowment, which will name the department and provide funding for an endowed chair to be held by the department chair and two professorships in support of exceptional, mid-career faculty members. The endowment will eventually support additional departmental needs including technology acquisitions and upgrades, fellowships, and seed funding for accelerating research to market.
"We are deeply grateful for Linda and Bipin Doshi's investment in our university and the department where Bipin laid the foundation for his distinguished career," says Missouri S&T Chancellor Mo Dehghani, who announced the gift during the university's 150th anniversary online celebration. "The Doshis have made a difference on our campus for many years. This gift will give chemical and biochemical engineering a tremendous advantage in attracting top faculty and accelerating research in biomaterials engineering and other areas."
Doshi is the retired chairman, president and CEO of Schafer Industries, a group of manufacturing companies based in South Bend, Indiana. He earned his bachelor of science and master of science degrees in chemical engineering from Missouri S&T and also holds a bachelor of science degree in chemistry and physics from the University of Bombay. Doshi launched his career as a research engineer with U.S. Rubber Co., later Uniroyal, and was a vice president when he left the company after 25 years of service to purchase Schafer Gear Works, now Schafer Industries. He sold the company in 2017.
"I was barely 20 when I arrived in Rolla to study chemical engineering," says Doshi. "My education there had a tremendous impact on my career and my life. It is the place where Linda and I met, the place that shaped my career, and the place where lifelong friendships began. Linda and I hope that our gift will inspired other alumni to name the academic departments where they launched their careers. Most of all, we hope that our gift will position a strong department and an exceptional university to achieve great things."
Dr. Rich Wlezien, vice provost and dean of the College of Engineering and Computing at Missouri S&T, appreciates the strong relationship between the Doshis and the college.
"It is our goal for the chemical and biochemical engineering department to be a world-class entity," says Wlezien. "We look forward to bringing first-rate researchers and educators to Rolla with the help of the Doshis' gift."
A member of the Missouri S&T Board of Trustees and the Academy of Chemical Engineers, Doshi received an honorary doctorate in engineering and delivered S&T's commencement address in May 2019, and he was honored among the university's Alumni of Influence in 2016. The Doshis' previous S&T support includes a $1 million gift naming the Frank Conrad Unit Operations Laboratory in James E. Bertelsmeyer Hall, the home of chemical and biochemical engineering dedicated in 2014.
"This gift from Bipin Doshi and his wife, Linda, is transformational," says Hu Yang, chair of chemical and biochemical engineering at Missouri S&T. "It will have a far-reaching impact on every aspect of the department. We will use this gift to strategically develop an intensified focus on biochemical engineering for the department's sustained growth and expansion."
For more information, contact Joan Nesbitt, vice chancellor for university advancement, at nesbittj@mst.edu or 573-341-7808, or Andrew Careaga, chief marketing and communication officer, at acareaga@mst.edu or 573-341-4328.
About Missouri University of Science and Technology
Founded in 1870 as the University of Missouri School of Mines and Metallurgy, Missouri University of Science and Technology (Missouri S&T) is a STEM-focused research university of 7,600 students and part of the four-campus University of Missouri System. Located in Rolla, Missouri, Missouri S&T offers 99 different degree programs in 40 areas of study, including engineering, the sciences, business and information technology, the humanities, and the liberal arts. Missouri S&T is known globally and is highly ranked for providing a high return on tuition investment, exceptional career opportunities for graduates, and an emphasis on applied, hands-on learning through student design teams and cooperative education and internship opportunities. For more information about Missouri S&T, visit www.mst.edu.