A heart and soul for research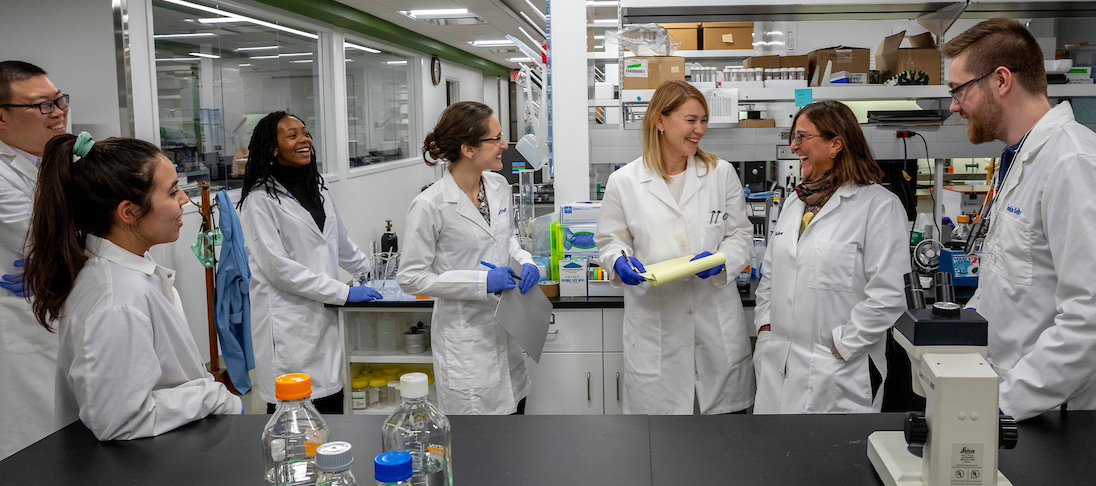 Nuran Ercal could easily be called the backbone of biochemistry at Missouri S&T. Named the Richard K. Vitek/Foundation for Chemical Research Endowed Chair in Biochemistry in 2009, Ercal combines academic expertise from analytical and environmental chemistry, biological sciences, and chemical and biological engineering to make significant and collaborative contributions to science.
---
Conquering the fallout of oxidative stress
Ercal's been researching treatments for oxidative stress-related diseases since 1995, focusing on the role of glutathione (GSH), an especially powerful and versatile antioxidant that the body is normally able to generate on its own. Decreased GSH levels are associated with a wide variety of medical conditions, like lead toxicity, medicinal drug-induced toxicity (e.g., liver damage from Tylenol overdose), radiation exposure, alcohol abuse and neurogenerative disorders. Her team's research has shown that antioxidant drugs with the ability to preserve or restore GSH levels may be effective in treating these conditions.
For the last 10 years, Ercal's primary research interest has been the non-invasive pharmaceutical treatment of cataracts and other degenerative eye disorders caused by oxidative stress.
---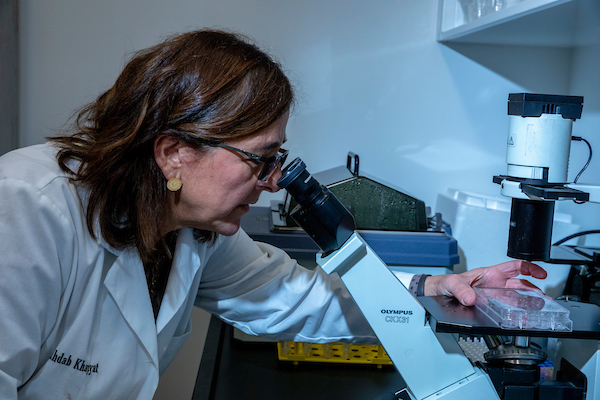 Merging medicine and materials
Ercal is one of the earliest S&T faculty members to receive research funding from the National Institutes of Health (NIH). Her NIH funding is ongoing, and subsequent awards total over $1.5 million. In August, she received nearly $400,000 from the National Eye Institutes (NEI) of the NIH to study nanodiamonds for antioxidant delivery.

Working with others from S&T—Vadym Mochalin, associate professor and a physical and materials chemist; post-doctoral fellow Annalise Pfaff; doctoral students Justin Beltz and Ibrahim Abdullahi — the team is combining their disciplines to test a nanodiamond delivery platform for slow-release antioxidant eyedrops to prevent cataracts.

"A major challenge in developing an effective eyedrop-based treatment is getting the drug to stay in the eye long enough to work," says Beltz. "With nanodiamonds as the delivery platform, we're breaking new ground toward a solution."

Ercal's long-term objective is to develop a topical antioxidant drug to halt or significantly delay the progression of cataracts. The study will run three years, starting with testing on human cell models and progressing to animal studies. Ercal is also collaborating on traumatic brain injury research projects funded by the U.S. Army Leonard Wood Institute.
During her nearly 30 years at S&T, Ercal has advised 20 Ph.D. and 11 master's students. She also teaches General Biochemistry and upper-level courses Biochemical Metabolism and Neurochemistry with Clinical Correlations. She says she's particularly enthused about her current research team's capabilities.

"I don't look when I'm running, I just run," she says. "I don't calculate. I'm doing what I love—research and teaching."