Dr. Francisca Oboh-Ikuenobe named interim associate dean at Missouri S&T
The new year brings a new associate dean for academic affairs to the College of Engineering and Computing (CEC) at Missouri S&T. After five years, Dr. John Myers, professor of civil, architectural and environmental engineering, is stepping away from the post. Dr. Francisca Oboh-Ikuenobe, professor of geology and geophysics, will become interim associate dean.
"We are all grateful for Dr. Myer's outstanding years of service as associate dean and as interim dean," says Dr. Richard Wlezien, vice provost and CEC dean. "We are particularly excited to have Dr. Oboh-Ikuenobe on board to serve as our new interim associate dean. Dr. Oboh-Ikuenobe brings a wealth of knowledge of academic affairs to the position in addition to a passion for both undergraduate and graduate education."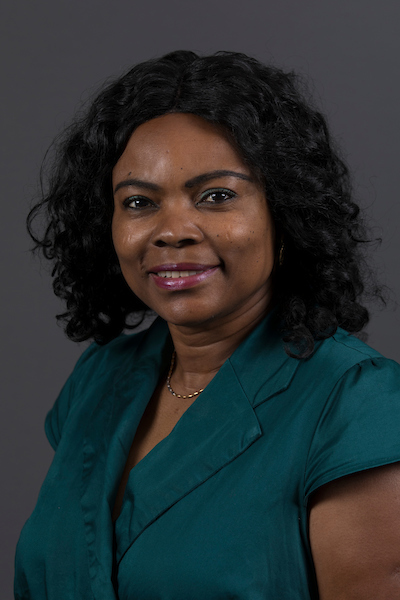 As interim associate dean, Oboh-Ikuenobe will oversee all curriculum and instruction matters as well as development and implementation of strategic planning related to academic programs. She will establish plans for program development and faculty recruitment and development, and she will coordinate with the department chairs in the college to review, study, and develop curriculum and improve instruction.
Oboh-Ikuenobe is a past interim chair in Missouri S&T's geosciences and geological and petroleum engineering department. She is an elected Fellow of the American Association for the Advancement of Science (AAAS) and the Geological Society of America (GSA) as well as an African Scientific Institute Fellow and member of the International Geoscience Programme (IGCP) Scientific Board (Global Change Group) of UNESCO/International Union of Geological Sciences. She joined the Missouri S&T faculty from the University of Cambridge in 1991.
Myers will assume duties as deputy director of the Missouri Center for Transportation Innovation, a collaborative effort between the universities of the University of Missouri System and the Missouri Department of Transportation. He will also continue to coordinate and lead Missouri S&T's Summer Engineering Research Academy (SERA).