Plans underway to remove power plant chimneys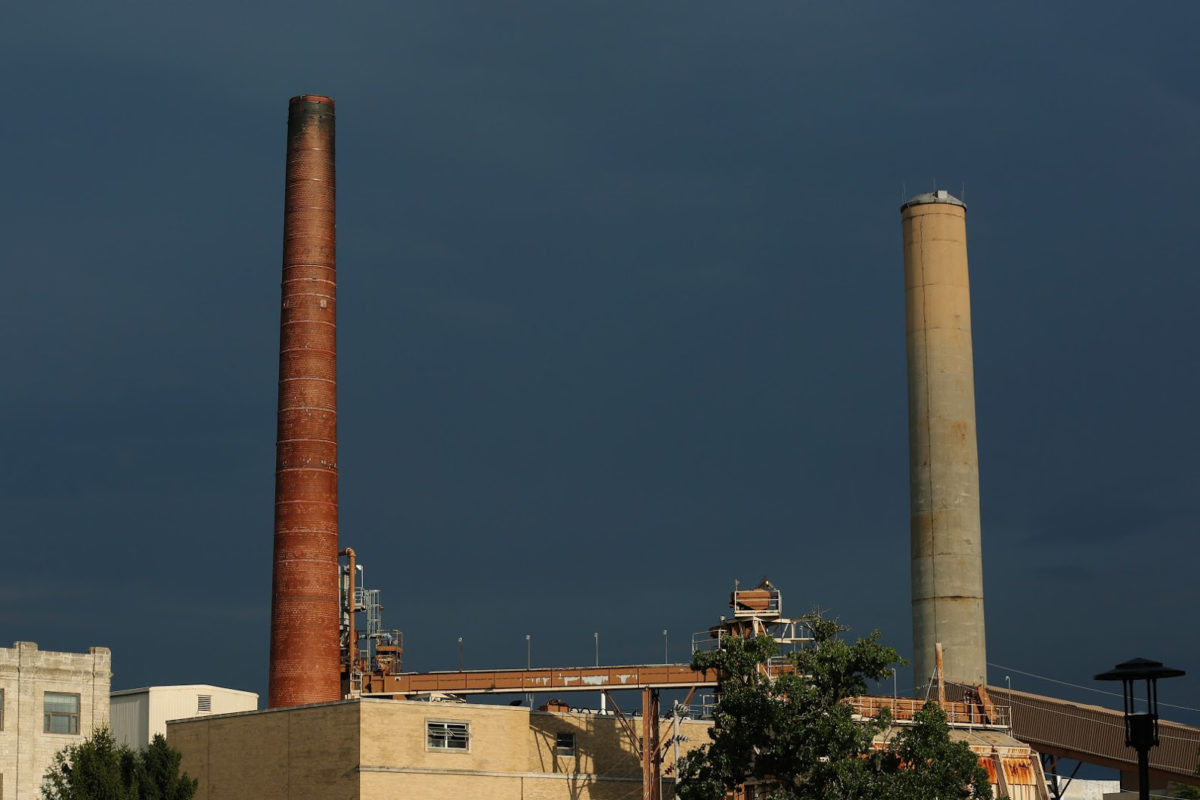 More than five years after successfully decommissioning Missouri S&T's World War II-era power plant, the university plans to remove the plant's two chimneys due to safety concerns and maintenance costs. The university plans to remove the chimneys by the end of the 2019 calendar year.
Since S&T installed a geothermal energy system in 2014, the power plant has sat idle, as have its chimneys. Deterioration of the brick and concrete of both structures pose a potential safety hazard.
Workers will conduct environmental testing on the structures this week. Rolla residents and visitors to campus may see workers rappelling down the sides of the chimneys.
Since decommissioning the power plant in 2014, S&T has converted much of its energy use to a geothermal energy system. Over the past five years, the geothermal system has performed well, exceeding university goals of reducing annual energy usage by 50% and reducing annual water usage by over 10 million gallons. In fact, the geothermal system has reduced energy usage by almost 60%, reduced water usage by 18 million gallons per year, and reduced S&T's carbon footprint by 25,000 tons or more per year.