Remembering 'Mr. Miner,' Jerry Bayless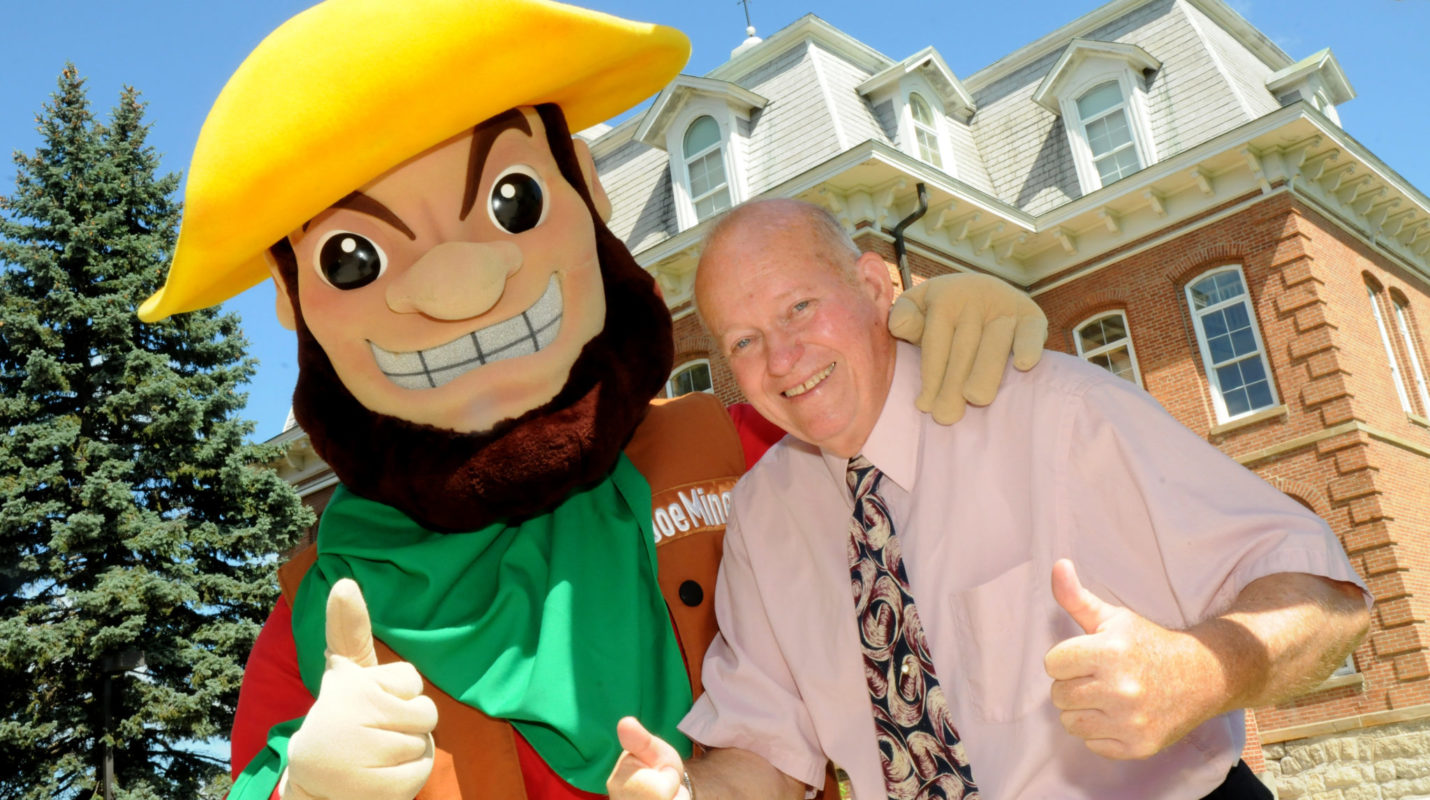 A memorial service for Jerry Bayless is planned for 4 p.m. Saturday, July 13, 2019, at First Presbyterian Church of Rolla and under the direction of Null & Son Funeral Home. Visitation will be 1-4 p.m. at the church. In lieu of flowers, contributions may be made to the Professor Jerry R. Bayless Scholarship at Missouri S&T.
Jerry Bayless, retired associate professor of civil engineering who died Tuesday, July 2, at age 81, taught thousands of students in a career that spanned seven decades and three different names for the same university. Known by students and alumni as "Mr. MSM," "Mr. UMR" or "Mr. S&T," depending on the era, or simply as "Mr. Miner" to many, he is also remembered as a dedicated professor who was the "heart and soul" of Missouri S&T.
Bayless came to Rolla in 1955 to study engineering at what was then known as the Missouri School of Mines and Metallurgy. After earning his bachelor's degree in civil engineering in 1959, he joined the civil engineering faculty while pursuing a master's degree in that discipline. He remained on the faculty and held various administrative positions until his retirement 58 years later in February 2017.
Along the way, he touched the lives of thousands of students.
"There's nobody who has made such an impact on our students in our almost 150 years of civil engineering education in Rolla," says Dr. Joel Burken, Curators' Distinguished Professor and chair of civil, architectural and environmental engineering.
"Jerry Bayless represented the heart and soul of Missouri S&T," adds Dr. Richard W. Wlezien, vice provost and dean of the College of Engineering and Computing (CEC). "His values and his actions were the essence of what make us a great technological university. He will be missed by all of us in the college, but his memory and his values will persist."
"Jerry touched so many lives far beyond the university," says Dr. John Myers, professor of civil engineering and associate dean of CEC. "His is a life that must be celebrated and always remembered. He was an individual always of high integrity and character, one who looked to solve problems, whether they be on campus or within our community. Jerry truly lived by the motto 'service before self,' and always put others before himself. We have lost what I would consider part of the fabric of Missouri S&T-UMR-MSM."
When Bayless announced his retirement plans, Burken noted his impact on countless students through the years. "He has influenced many, many students, helping those who are struggling to stay in school and see it through," Burken said. "That's day to day, not just a special occasion. That's who he is."
One of those former students is Lister B. Florence of Rolla, who earned his bachelor's degree in civil engineering from S&T in 1995 and is a member of the Missouri S&T Board of Trustees.
"Dean Jerry Bayless was a mentor to me in life and now beyond," Florence says. "May he continue his good work in heaven."
Bayless served as an assistant chair of engineering and assistant dean of engineering. In 1990, he became associate dean, and in 2004, the university presented him with the Chancellor Medal in recognition of his service. Bayless was named an Honorary Knight of St. Patrick in 1999, and in 2004 he was named Honorary St. Pat and parade marshal for the annual event. A member of the Academy of Civil Engineers and former treasurer of the Miner Alumni Association, he also received the Alumni Merit Award. He also was a member of Lambda Chi Alpha fraternity and served as its academic advisory for many years.
An avid sports fan, Bayless could often be found cheering the Missouri S&T Miners at various events. He was also a loyal fan of the St. Louis Cardinals.
Bayless was named to the inaugural class of Missouri S&T Alumni of Influence in 2011. Asked in an interview prior to that event how many students he'd taught in his career, he replied: "Holy smoke! A wild guess: 10,000."