'Mr. S&T' hangs up his slide rule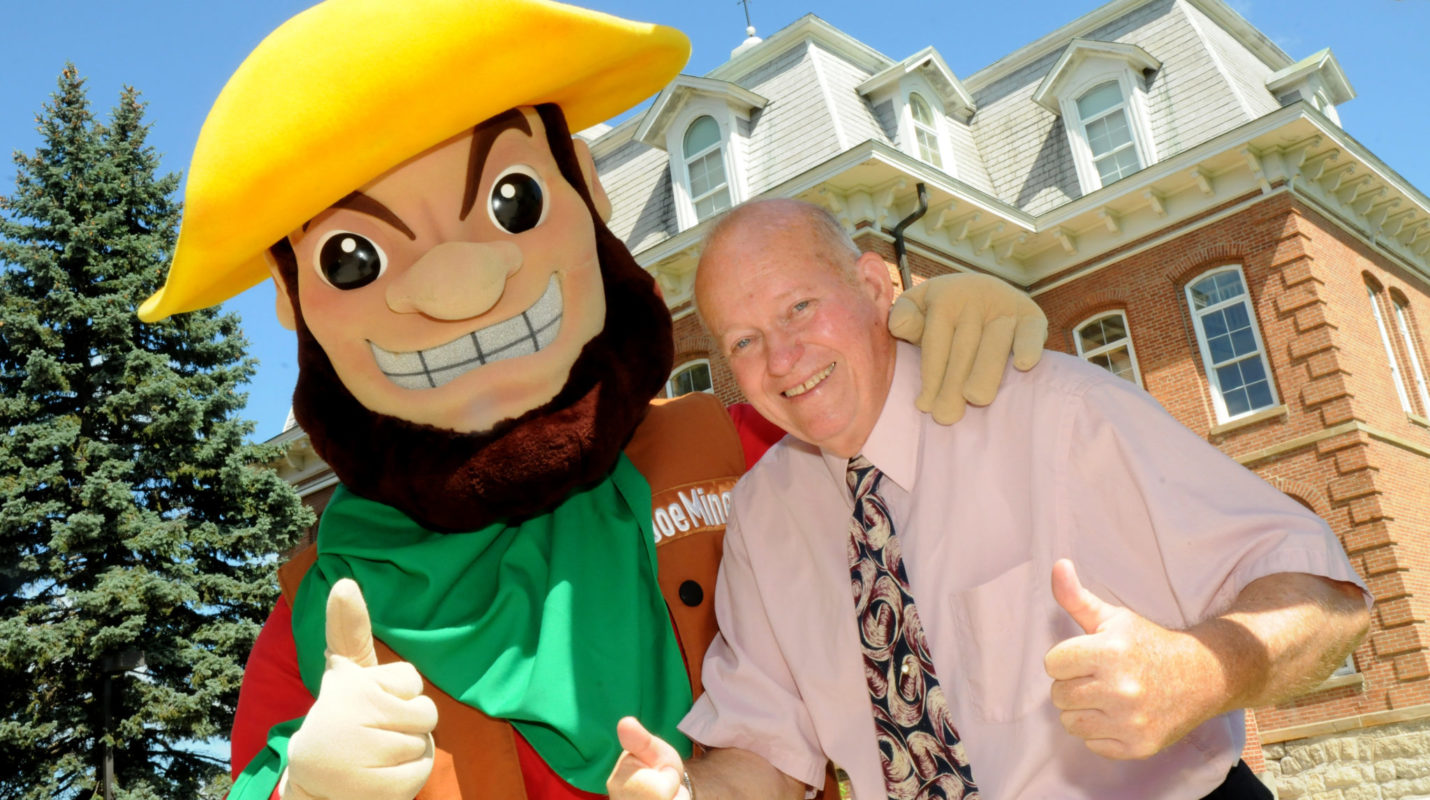 No matter whether you call it the Missouri School of Mines and Metallurgy, the University of Missouri-Rolla or Missouri University of Science and Technology, Jerry Bayless has called it home.
Bayless, an associate professor of civil, architectural and environmental engineering at Missouri S&T, first came to the campus in 1955. He earned a bachelor of science degree in civil engineering in 1959 — the same year he joined the faculty — and added a master's degree in civil engineering in 1962.
Now, after more than 50 years, Bayless is retiring. His last official day is Tuesday, Feb. 28.
Known as "Mr. S&T" for many years, Bayless has influenced thousands of students during his time at the school.
"There's nobody who has made such an impact on our students in our almost 150 years of civil engineering education in Rolla," says Dr. Joel Burken, Curators' Distinguished Professor and chair of civil, architectural and environmental engineering. "He has influenced many, many students, helping those who are struggling to stay in school and see it through. That's day to day, not just a special occasion. That's who he is."
In 2011, Bayless was asked what course was his favorite to teach.
"I can narrow it down to three," he said. "Fluid Mechanics, Reinforced Concrete Design, and Structural Analysis. Slide Rule would rank high, also, but I haven't taught that in 35 years!"
Bayless has served as an assistant to the chair of civil engineering and as the assistant dean of engineering. In 1990, he became associate dean, and in 2004 he received the Chancellor Medal. Bayless is a recipient of the Alumni Merit Award, was an honorary St. Pat and parade marshal, and in 2011 he was named a Missouri S&T Alumni of Influence.
Besides the countless students he has counseled, he's been a guiding light for faculty, too.
"He has been a fantastic direct mentor to me," Burken says. "He stands for what S&T stands for: excellence in preparing students."
###