See fireworks two Fridays in June at Missouri S&T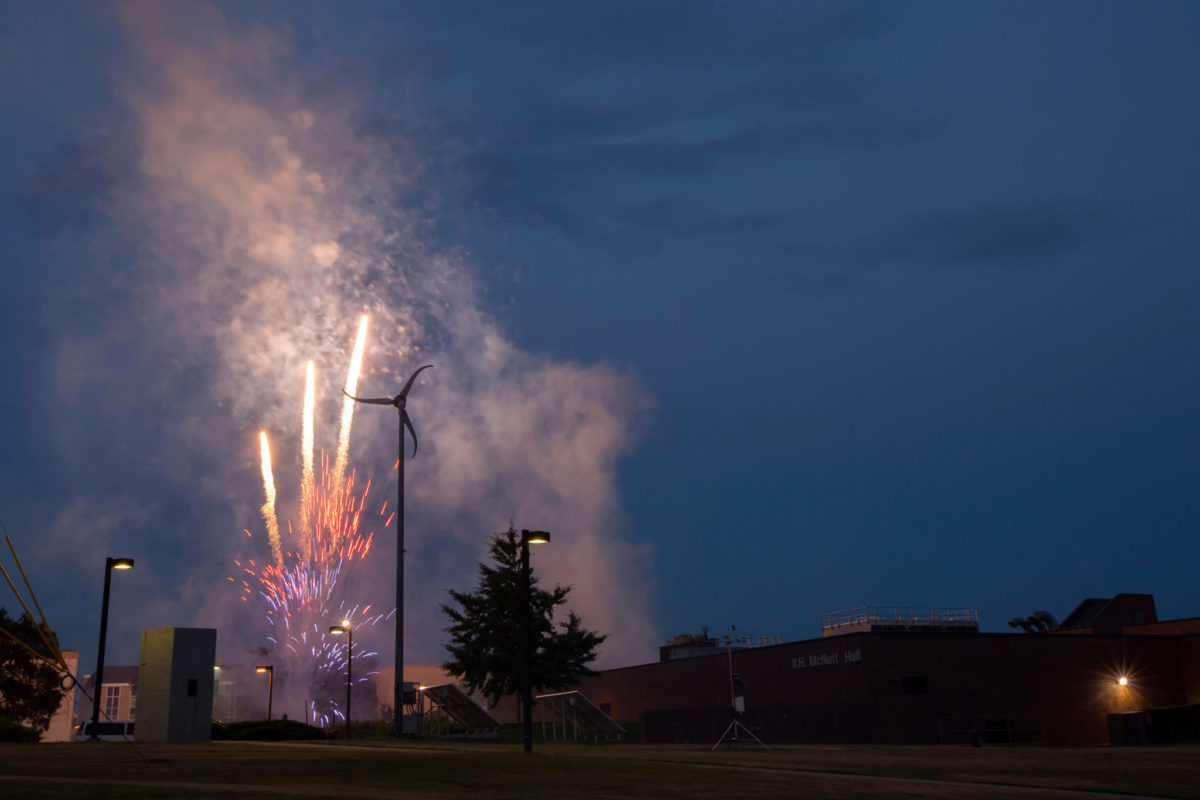 Watch the skies above Missouri S&T in June for two student-produced fireworks displays.
Fireworks displays will begin at approximately 8:45 p.m. Friday, June 14, and Friday, June 21, in Parking Area M Lot 36, located west of the Engineering Research Laboratory (ERL), off of St. Patrick's Lane. The displays are free of charge, and the public is invited to attend.
Fireworks will be visible from most locations near campus. One of the best views will be in the open area south of Lot M, between McNutt Hall, the Engineering Management Building and the Computer Science Building.
The displays are part of Missouri S&T's Explosives Camp for high school juniors and seniors. Dr. Paul Worsey, professor of mining engineering and director of explosives education at S&T, will supervise the displays.
The summer camp program features a variety of lectures, demonstrations and field trips. Campers learn to safely handle and detonate explosives, while learning about detonators, high explosives, blasting agents and rock blasting. They also get a behind-the-scenes look at how explosives are used in industry and in entertainment. Each camp session culminates in a fireworks display. More information about all of Missouri S&T's summer camps is available at summer.mst.edu.
Missouri S&T Parking Lot M will be closed to incoming traffic the afternoon of each of the display. All vehicles must be moved by 1 p.m. Vehicles left in the lot will be towed at the owner's expense.
For more information about Explosives Camp or the June fireworks displays, contact Tina Alobaidan at tinaa@mst.edu.