Missouri S&T students chosen to speak at commencement
Four graduating students at Missouri S&T were chosen to speak during commencement ceremonies at Missouri S&T on Friday, May 17, and Saturday, May 18.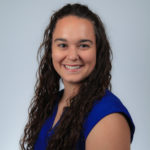 Nicole Aldridge, a senior in computer science and computer engineering from Bloomington, Illinois, will speak at the Friday evening ceremony. She will earn dual bachelor of science degrees during the ceremony. A member of Chi Omega, Aldridge competed as a pole vaulter on the Miner track and field team, was vice president of the S&T student chapter of the Society of Women Engineers, and conducted undergraduate research in electrical and computer engineering. After graduation, Aldridge will begin her career with Intel in Sacramento, California.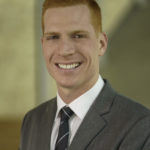 Levi Noring, a graduate student in business administration, will also speak at the Friday evening ceremony. He will earn an MBA with an emphasis in project management during the ceremony. Noring earned bachelor of science degrees in civil and architectural engineering from Missouri S&T in 2013. A construction manager with Black & Veatch's power division in Florida, Noring completed his degree via distance education.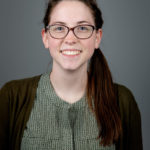 Morgan Fender, a senior in chemical engineering from Springfield, Missouri, will speak at the Saturday morning ceremony. She will earn a bachelor of science degree during the ceremony. A leader for Preview, Registration and Orientation (PRO), Fender served as president of Christian Campus Fellowship and was a member of the American Institute of Chemical Engineers. She held internships at New York University's Tandon School of Engineering in Brooklyn and at Brewer Science in Rolla. After graduation, she will work as a project engineer for USG in Kansas City, Missouri.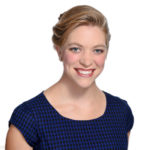 Moriah Joyce, a senior in engineering management from Union, Missouri, will speak at the Saturday afternoon ceremony. She will earn a bachelor of science degree during the ceremony. Joyce came to S&T after earning an associate of arts degree in vocal performance from East Central College. A member of the student chapter of the American Society for Engineering Management, Joyce completed a co-op with Parker Hannifin. After graduation, she will begin work as a project scheduler cost controller with Ameren in St. Louis.
To be chose as a student commencement speaker, graduating students submitted an application with a copy of their proposed speech and their resume. A selection committee reviewed anonymous applications and selected finalists to audition.
More information, including a complete listing of degree programs represented at each commencement ceremony, is available at registrar.mst.edu/commencement.