S&T Academy of Mines and Metallurgy inducts new members
Seven graduates of Missouri University of Science and Technology were inducted into the Missouri S&T Academy of Mines and Metallurgy at an induction ceremony held Thursday, April 25, in the McNutt Hall Commons on the Missouri S&T campus.
The academy is an advisory group that was founded in 1954. The group includes graduates and others who have made outstanding contributions to their professions.
The 2019 inductees are as follows:
— Dr. C. John Brannon of Noblesville, Indiana, executive director and CEO of Brannon Sowers and Cracraft PC, earned bachelor of science degrees in physics and ceramic engineering in 1985, a bachelor of science degree in psychology in 1986 and master of science and Ph.D. degree in ceramic engineering in 1986 and 1989, respectively, all from Missouri S&T. He earned his J.D. from the Chicago-Kent College of Law. At Brannon Sowers and Cracraft, Brannon advises clients on all aspects of intellectual property, including patent prosecution, patent litigation, trademark, copyright and trade secret protection. He prosecutes patents before the U.S. Patent and Trademark Office, coordinates the prosecution of patent rights in foreign jurisdictions and provides business and litigation strategy. He is admitted to practice in Indiana, before the U.S. District Courts for the Southern and Northern districts of Indiana and before the U.S. Patent Office.
— Donald Dwyer of Elko, Nevada, mine manager at SSR Mining's Marigold Mine, earned a bachelor of science degree in mining engineering from Missouri S&T in 2002. Before joining SSR, Dwyer was employed at Barrick for 11 years, working in both underground and surface operations at the Goldstrike and Cortez properties. At Barrick, he served as mining engineer, front line supervisor, general foreman, maintenance superintendent and open pit manager. He also spent a year abroad as an area manager in the construction of mines in Chile and Argentina. Dwyer also worked for Teck Cominco American at the Pend Oreille underground operation in Washington in the roles of mining engineer and front line supervisor. He is active in the Society of Mining, Metallurgy and Exploration through participation on committees and most recently as the secretary for the Mining and Exploration Division.
— Kevin Edwards of Rolla, Missouri, director of applications for Brewer Science Inc., earned a bachelor of science degree in nuclear engineering from Missouri S&T in 1989, then served as a submarine officer in the U.S. Navy until 1995. Since then, he has worked in semiconductor and related industries managing product development efforts for MEMC Electronic Materials, Celox Networks and now Brewer Science. In 2002, Edwards completed a master of science degree in electrical engineering from Washington University in St. Louis. He has served 25 years in the U.S. Navy Reserve, including three command tours and two Middle East deployments as a captain.
— Michael Gross of Owensboro, Kentucky, earned bachelor of science and master of science degrees in metallurgical engineering from Missouri S&T in 1988 and 1994, respectively. He began his career in 1990 at ALCOA Warrick Operations in Evansville, Indiana, as a cold rolling metallurgist, and soon moved to Owensboro to take a similar position with Commonwealth Aluminum. There he advanced to technical manager before leaving to start a short stint as a self-employed ISO management systems consultant in 2001. An opportunity to participate in a greenfield project for the manufacture of airbag inflators took him to Daicel Safety Systems America as quality manager. He helped oversee the site's growth to three related companies employing over 700 and eventually becoming the executive vice president with responsibilities for quality, safety, environment, IT, and supply chain management. Gross left in February and is again developing self-employment opportunities. Gross has been a member of the local ASM and ASQ sections, and has served on advisory boards for the Ogden College of Science and Technology at Western Kentucky University since 2010. He has been a member of the Miner Alumni Association board of directors since 2013 and is an Honorary Knight of St. Patrick.
— Andrew Knudson of Kirkwood, Missouri, earned a bachelor of science degree in nuclear engineering from Missouri S&T in 1986. He began his career with Westinghouse at Bettis Laboratory in Pittsburgh, where he was part of the reactor design team for the Seawolf Submarine. Most of his work involved the creation of a patented predictive program for reactor operators to understand how to achieve reactor criticality based on numerous power history scenarios. Knudson earned an MBA from Washington University in St. Louis in 1990 and then began a 30-year career in data analytics consulting. He has designed and built data analytics and data science platforms for companies nationwide in oil and gas, finance, manufacturing, consumer goods, healthcare, pharmaceutical, and crop science industries. For nearly eight of those years, he was CEO of a software company he founded in St. Louis, having patented a data replication engine that proved popular for companies with very large, high-volume database transaction systems. Today he is a self-employed solution architect. He teams up with other business intelligence consulting companies or industry thought leaders on strategic projects, or with entrepreneurs on start-up endeavors.
— Molly Laegeler of Midland, Texas, Midland Basin Area manager for Chevron, earned a bachelor of science degree in petroleum engineering from Missouri S&T in 2000. Laegeler began her career as a reservoir engineer at ExxonMobil working offshore oil fields in Nigeria and Equatorial New Guinea. In 2005, she joined Chevron as a new field development engineer in the Southern Africa business unit. She continued her career with Chevron, working fields in Angola and Congo, and deepwater projects in the Gulf of Mexico before moving to Indonesia. After serving as planning manager and Duri asset optimization manager in Indonesia, Laegeler moved to Midland, Texas, as Midland Basin Area manager. She earned an MBA from Tulane University in 2006 and is currently a member of the Midland Chamber of Commerce, the Missouri S&T Computing and Engineering Advisory Board, and the Society of Petroleum Engineers. In her spare time, she enjoys traveling and participating in outdoor activities with her family.
— Dr. Charles "Hank" Rawlins of Butte, Montana, technical director of eProcess Technologies in Houston, Texas, and managing director of Montana Process Research in Butte, Montana, earned bachelor of science, master of science and Ph.D. degrees in metallurgical engineering from Missouri S&T in 1991, 1992 and 2008, respectively. Combining 26 years of experience in the processing of minerals, metals and petroleum fluids, Rawlins specializes in technology transfer between these industries. He has held research and technology management roles with Krebs Engineers, Kvaerner Process Systems, Dresser-Rand and Fuel Cell Energy. He is a registered professional engineer and an MMSA Qualified Professional. He has authored 57 publications, was an SME Henry Krumb Lecturer  in 2011-12, SPE Distinguished Lecturer in 2018-19, and served as chair of the SPE Separations Technology Technical Section. Rawlins has worked as research professor at the Center for Advanced Mineral and Metallurgical Processing at Montana Tech of the University of Montana.
Two current faculty members received awards during the academy induction ceremony:
Dr. Ronald O'Malley, the F. Kenneth Iverson Endowed Chair of Steelmaking Technologies at Missouri S&T, received the Senior Faculty Award.
Dr. Marek Locmelis, assistant professor of geosciences and geological and petroleum engineering at Missouri S&T, received the Junior Faculty Award.
In addition, seven students received scholarship awards from the academy:
Rebekah Blatt, a senior in ceramic engineering from O'Fallon, Missouri
Joel Broddon, a senior in geological engineering from Chesterfield, Missouri
Tyler Collier, a senior in mining engineering from Saint Ann, Missouri
Caroline Hawickhorst, a senior in metallurgical engineering from Columbia, Illiinois
David Lian, a senior in petroleum engineering from Springfield, Missouri
Joseph Styczynski, a senior in nuclear engineering from Saint Peters, Missouri
Aaron Wilson, a senior in geology and geophysics from Farmington, Missouri.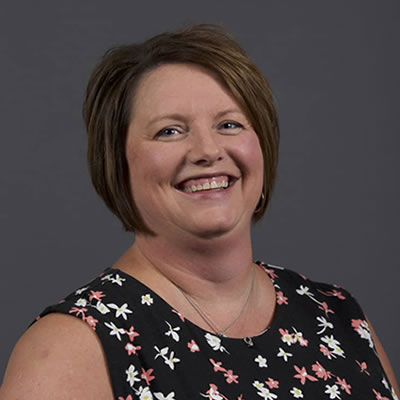 Looking for something?