Missouri S&T honors four faculty for teaching, research excellence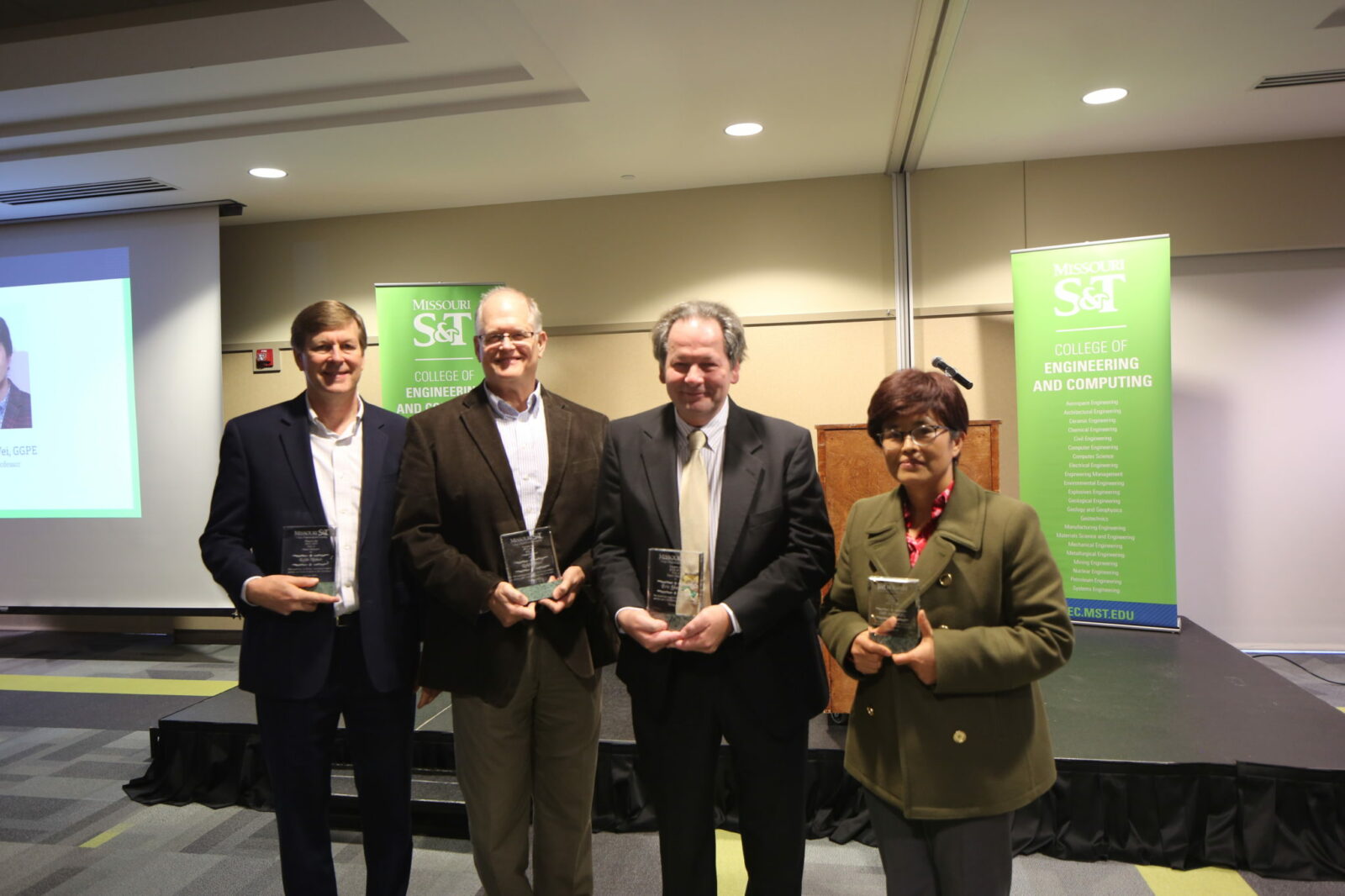 Missouri University of Science and Technology's College of Engineering and Computing (CEC) is honoring four faculty members for their research prowess, classroom service and teaching excellence.
Dr. Mingzhen Wei, associate professor of petroleum engineering, is the 2018 CEC Dean's Scholar in recognition of work that uses machine learning, neural networks and artificial intelligence to address the challenges of her discipline.
Since joining S&T in 2012, Wei has been awarded millions of dollars in external research grants, published 50 peer-reviewed journal articles and collaborated with campus colleagues in computer science and mathematics as well as those in her home department of geosciences and geological and petroleum engineering.
The third-year award, which includes a research stipend and two-year title, honors early- and mid-career faculty who were nominated by their department chairs and selected by a five-person CEC committee made up of senior professors from the college's nine departments.
Along with Wei, CEC also announced three Dean's Educators at a campus ceremony Thursday:
— Dr. Ralph Flori, associate professor of petroleum engineering and assistant chair for undergraduate studies. Flori is a former S&T associate dean and department chair who's earned more than 24 teaching awards while in Rolla, including national awards from the American Society of Engineering Education;
— Dr. Keith Nisbett, associate professor of mechanical and aerospace engineering and associate chair for undergraduate studies. Co-author of a popular undergraduate textbook on machine design, Nisbett is a sought-after teacher, mentor and unofficial consultant to members of the school's many student design teams;
— Dr. Eric Showalter, assistant chair and teaching professor of civil engineering. Showalter's current and past duties include leading the department of civil, architectural and environmental engineering's advising center; teaching senior design; and advising the student chapter of Engineers Without Borders, and accompanying students on 10 international trips.
"From big data in petroleum engineering to working side-by-side with students in our classrooms, labs and workshops, our four new honorees epitomize the ingenuity and dedication of CEC faculty," says Dr. John Myers, a professor of civil, architectural and environmental engineering and associate dean for academic affairs in CEC.
The college also recognized three faculty members awarded patents for their research in the past year: Dr. Sutapa Barua, assistant professor of chemical and biochemical engineering; Dr. Mehdi Ferdowsi, professor of electrical and computer engineering; and Dr. Donald Wunsch, M.K. Finley Missouri Distinguished Professor of electrical and computer engineering.