Expert on risk management in engineering to give Stueck Lecture at Missouri S&T
A National Academy of Engineering member known for her work to highlight statistical rigor and mathematical probability in infrastructure design and risk management will present the 2018 Stueck Lecture at Missouri S&T later this month.
Dr. Suzanne Lacasse, technical director of the Norwegian Geotechnical Institute and a member of the national engineering academies in the U.S., Canada, Norway and France, will discuss "Reality-based design for robust geotechnical practice" at 2:30 p.m., Friday, April 20, in Room 125 of Butler-Carlton Civil Engineering Hall, 1401 N. Pine St. The event is free and open to the public.Lacasse plans to illustrate probabilistic and reliability-based design methods with case studies involving dam design, landslide runout, foundations of a historical ship museum and offshore installations.
"The working stress design method based on an overall factor of safety has been used for a long time," she says. "More recent alternative design methods are the load and resistance factor design method in North America, and the characteristic values and partial safety factors approach in Europe.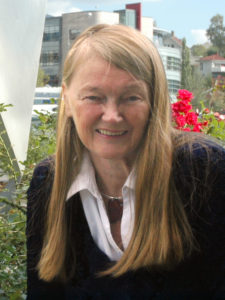 "A more rigorous approach is the reliability-based design approach using a target annual failure probability or target reliability index," Lacasse adds. "This approach has the advantage of reflecting explicitly the uncertainty in the analysis parameters and their correlation."
A native of Quebec, Canada, Lacasse studied civil engineering at Ecole Polytechnique de Montreal and the Massachusetts Institute of Technology. She is an honorary professor at Tongji University in Shanghai, China, and Zhehjiang University in Hangzhou, China, and is the author of over 300 scientific papers. She spent 20 years as managing director at the Norwegian institute before assuming her current role.
The lecture is presented as part of the Neil and Maurita Stueck Distinguished Lecture Series for Civil, Architectural and Environmental Engineering at Missouri S&T. The series is made possible by a fund established by Maurita Stueck to bring additional outside perspectives to S&T students, and to honor her late husband, a 1943 civil engineering graduate of the university.