Petroleum engineering researchers at Missouri S&T renew industry collaboration on gel to reduce excess water during oil production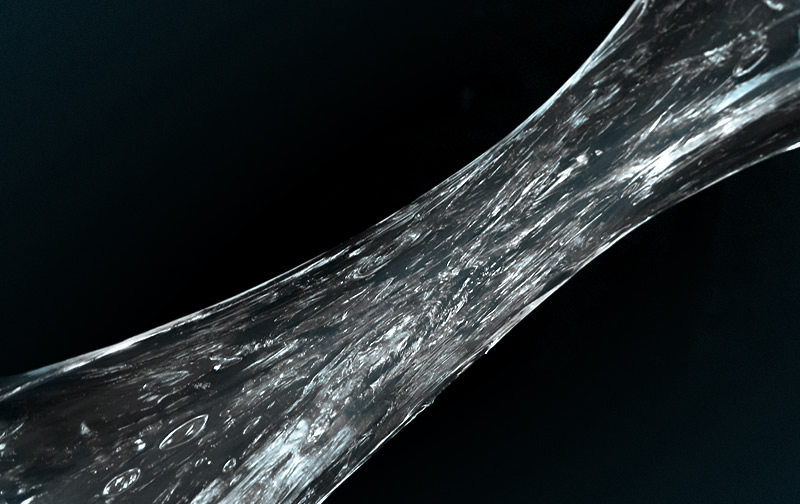 Dr. Baojun Bai has spent more than 20 years working to refine a particle gel he hopes could significantly reduce the amount of wasted water generated in oil production.
But when it comes to describing the super-absorbent polymer, he reverts to an analogy that instantly resonates with anyone who's had to wrangle a fussy newborn.
"It's just like a diaper," says the Lester Birbeck endowed professor of geosciences and geological and petroleum engineering at Missouri S&T, describing the preformed particle gel he has been cultivating since his time as a young engineer working for state-owned PetroChina in his native country.
As Bai explains, water is typically used to flood an oil well formation to aid in oil recovery. That method often leaves behind as much as two-thirds of the oil in a formation. For crude oil wells nearing the end of their productive lives, water can account for as much as 98 percent of the material brought to the surface.
Put another way, for every barrel of oil produced worldwide, three barrels of water are generated. In the U.S., the water-to-oil ratio is more than 9:1, Bai says.
That inefficiency has long vexed the oil industry. And the Missouri S&T researcher's quest for a superior preformed particle gel that can be injected into oil reservoirs has the financial support of industry heavyweights such as ConocoPhillips, Occidental Petroleum and Daqing Wantong Chemical (DQWT) in China.
Each of those companies are members of the university's Particle Gel Conformance Control Industrial Consortium, a research partnership created in 2014 and recently renewed for a second, three-year term.
"During the last three years, Dr. Bai and his research group have made remarkable progress," says David Borrok, Gulf Oil Foundation professor and chair of geosciences and geological and petroleum engineering at S&T. "The group successfully developed a series of novel recross, linkable particle gels in the lab and applied for a provisional patent."
DQWT has purchased the patent license and is already making the commercialized products available to the market in a country where the use of preformed particle gels is much more pervasive. And ConocoPhillips has used the product in three wells to solve conduit problems in its Alaska reservoir. Further pilot tests are planned by each of the three industry partners in the coming year.
Bai has also received a U.S. Department of Energy grant to further explore the use of particle gels to better store carbon dioxide (CO2) in oil formations. Using carbon dioxide for enhanced oil recovery is more efficient bcause CO2 can dissolve into oil, reducing viscosity. Storing the gas underground is environmentally friendly as well, since it keeps it out of the atmosphere.
Traditionally, the in-situ gels that are formed in formations due to increased temperatures are used to reduce injected fluid — water and CO2 — from production wells.
To avoid the disadvantages inherent in these in-situ gels, Bai and his group developed preformed particle gels, which are formed under surface conditions.
Since 1999, this technology has been successfully used in more than 5,000 wells to control water flooding, and Bai has won four DOE projects with a total budget of over $4 million to understand how the particle gels can better help reduce water production from water flooding formations and more efficiently store carbon dioxide in subsurface.
At Missouri S&T, Bai's collaborators include Dr. Thomas Schuman, professor of chemistry; Dr. Lizhu Wang, assistant research professor of  petroleum engineering; Dr. Ming Zhen Wei, assistant professor of petroleum engineering. and graduate students Jingyang Pu, Long Yifu, Sherif Fakher, Xindi Sun, Adriane Melnyczuk, Ze Wang and Ali Althuraishawy.