The innovator's toolbox: metallurgical engineer returns to Missouri S&T for O'Keefe Lecture
ROLLA, Mo. _ As a Ph.D. student at Missouri University of Science and Technology, metallurgical engineer Martin Perez dove deep into studying the effects of molten metal corrosion and the use of alloy powders in alkaline batteries.
He's since spent more than a decade working in corporate research and development, collaborating on defense industry contracts involving solid oxide fuel cell plates, refractory metals and repair technologies for nickel-based, high-performance alloys.
But when Perez returns to S&T next week to deliver the ninth annual Dr. Thomas J. O'Keefe Lecture, expect very little discussion about powder metallurgy. Instead, the guest lecturer plans to focus on what he calls the "secret to innovation: applied imagination."
"You need a creative toolbox," says Perez, who earned master of science and Ph.D. degrees in metallurgical engineering from Missouri S&T in 2000 and 2005, respectively. "Creativity can exist without innovation. But innovation cannot exist without creativity."
The presentation will be held at 3:30 p.m. Thursday, Oct. 26, in Planje Auditorium, Room 204 of McNutt Hall, preceded by a 30-minute reception beginning at 2:45 p.m. The lecture is free and open to the public.
Perez spent a year on campus as a postdoctoral researcher before joining Global Tungsten & Powders in Towanda, Pennsylvania, serving as chief scientist for U.S. Army-backed projects that resulted in one patent, three patent applications and five proprietary trade secrets. He currently works as an R&D engineer for the industrial technology company Kennametal Inc.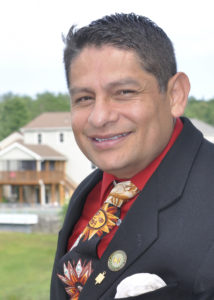 The lecture series was created in memory of O'Keefe, a Curators' Distinguished Professor emeritus of metallurgical engineering who earned bachelor of science and Ph.D. degrees in metallurgical engineering from the Missouri School of Mines in 1958 and the University of Missouri-Rolla in 1965, spending a total of 55 years on campus. The lecture series is funded by Joe and Sally Rupp. Joe Rupp was a student of O'Keefe's and earned his metallurgical engineering degree from S&T in 1972.
Dr. Matt O'Keefe, a professor and former chair of materials science and engineering, says the annual lecture series named in honor of his late father brings distinguished alumni to campus to help inspire students. Perez hopes to fulfill that vision but also wants to challenge the O'Keefe Lecture attendees, mindful that "for an audience so focused on the powers of analysis and troubleshooting, now you're asking them to deal with ambiguity."
"We were born creative. But we forget about it because we want to conform," he says. "To be creative you have to be a non-conformist. You have to open yourself to ideas that other people might find radical or downright silly."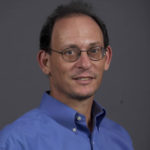 Looking for something?
CASE Department News
CEC Department News
Kummer College Department News