Cause of Emerson Hall roof fire ruled accidental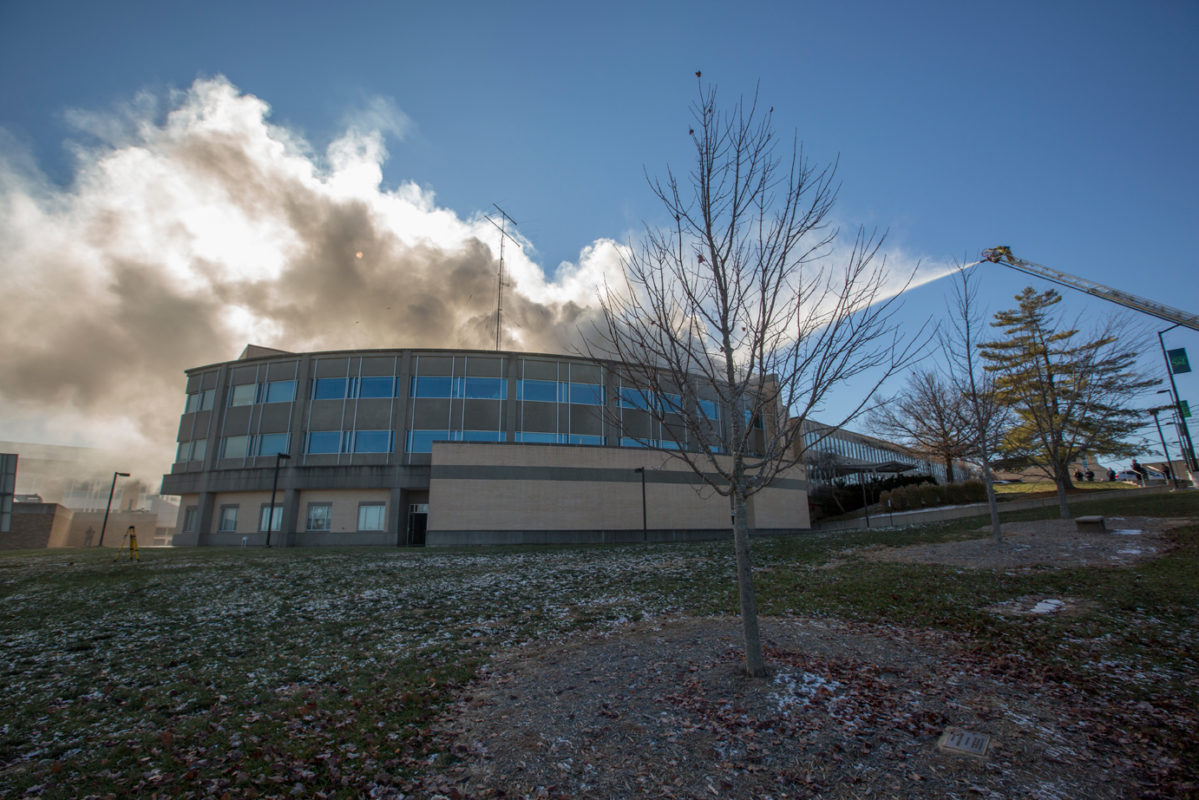 Last week's fire on the roof of Emerson Hall, the electrical and computer engineering building, has been ruled accidental by Rolla Fire & Rescue.
In an announcement issued Tuesday, Dec. 13, Rolla Fire Chief Ron Smith said fire investigators believe the point of origin for the fire was near a circuit junction box that powered an electric motor attached to the cooling station on the roof of Emerson Hall. The cooling station caught fire early afternoon on Thursday, Dec. 8. Students, faculty and staff in the building were evacuated and the fire was quickly contained.
"We are pleased to be able to rule the fire as an accident and that there were no injuries as a result of the incident," Smith said in the statement. Rolla Fire & Rescue worked with the state fire marshal and a fire insurance investigator "in a unified effort to identify the origin of the fire," Smith said.
While the fire caused no structural damage to Emerson Hall, the building will remain closed indefinitely due to water damage to portions of the building and air quality issues resulting from the fire. As a result, final examinations originally scheduled to be held in Emerson Hall this week have been rescheduled. The registrar's office has posted a listing of new locations for the final exams.