Dancer-illusionists to perform at Missouri S&T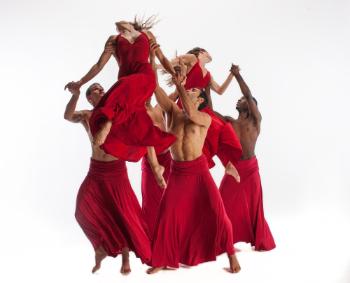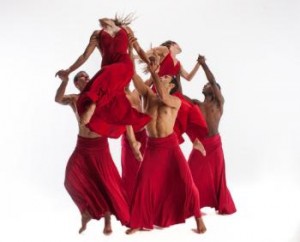 MOMIX, a company of dancer-illusionists will perform their new show, "Alchemia," on the Missouri University of Science and Technology campus this January as part of the 2015-16 Campus Performing Arts Series.
The performance will be held at 7:30 p.m. Monday, Jan. 25, in Leach Theatre of Castleman Hall, 10th and Main streets in Rolla. Tickets are $35 for adults and $25 for youth age 18 and younger. Free tickets are available for the first 50 S&T students with a valid ID.
MOMIX will perform their 90-minute dance which channels the elementals—earth, air, fire and water.
Founded in 1981, the company has performed on five continents and in special commercials for corporations like Mercedes, BMW, Kohler, Target and Walmart.  Using only light, shadow, minimal props and the human body, MOMIX attempts to transform a dance into a celebration of physical beauty.
The show, "Alchemia," is meant to represent the world of the unconscious and its ties with the four classical elements—earth, air, fire and water. The 90-minute performance uses imagery that abandons the world of reality and enters into the mysterious world of the ancient art of alchemy.
Tickets can be purchased 9 a.m. to 4 p.m. Monday through Friday from the Leach Theatre Box Office, located in the vestibule inside the main entrance to Leach Theatre, facing 10th Street. Tickets can also be purchased online at leachtheatre.mst.edu/cpas/15-16/momixpresentsalchemia/.
The MOMIX presentation is sponsored in part by public radio station KMST and Phelps County Regional Medical Center. For more information on the Jan. 25 performance, or to purchase tickets, contact Leach Theatre Box Office at 573-341-4219. More information about the Campus Performing Arts Series is available online at leachthteatre.mst.edu/newcpas/.