15 important innovations of 2015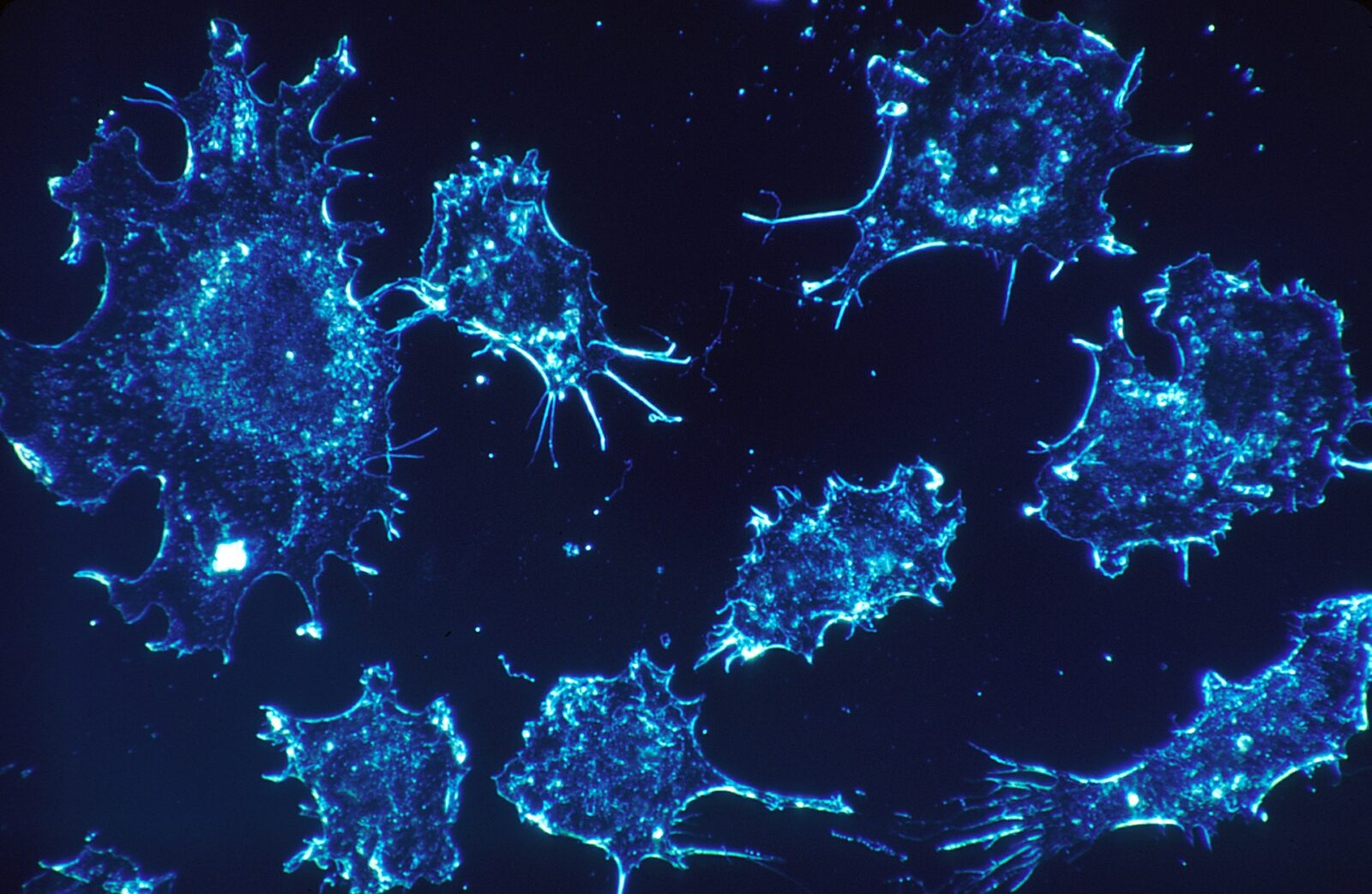 Inkless printing. Hydrogen-producing bacteria. Hollow concrete columns that are stronger than solid ones. New insights into what American GIs discovered in Nazi concentration camps at the end of World War II.
These are among the many notable innovations and discoveries made by Missouri University of Science and Technology professors and students in 2015. Here are 15 that were publicized during the year – but are well worth talking about again. (You can read about many more innovations in the research section of our news site.)
Fueling a new space race
Future flights to Mars will require a lot of fuel, and Dr. Leslie Gertsch, an associate professor of geological engineering at Missouri S&T, is looking to asteroids and comets as a source for that fuel. To investigate the possibility of out-of-this-world fueling stations, Gertsch is baking meteorites in a vacuum chamber to simulate the conditions of space. She is examining the feasibility of extracting water from the space rocks to use as space fuel.
Printing with light
Creating brilliant colors without the use of pigments might seem impossible, but that's just what the natural world has done for butterflies and many other creatures. It's called structural color —  formed by tiny structures that reflect and adsorb light. Missouri S&T's Dr. Xiaodang Yang and Dr. Jia Gao, assistant professor of mechanical engineering, achieved this same "inkless printing" of color at the nanoscale level. They reported their results in the Nature Publishing Group journal Scientific Reports.
New insights into Nazi concentration camps
In Hell Before Their Very Eyes, Dr. John C. McManus, Curators' Professor of history and political science, examines one of the least-studied aspects of World War II: the physical and psychological impact of liberating a concentration camp. For his 12th book, McManus interviewed and read accounts of American soldiers involved in the seizure of Ohrdruf, the first Nazi concentration camp liberated in Germany. "The haunting effect of stumbling across an enormous slave-labor operation and structured mass murder was clearly life-altering," he says. "The soldiers didn't know what was really going on at the camps until they were there to witness it. It was worse than the actual fighting." In 2015, McManus also became one of the first recipients of the National Endowment for the Humanities' Public Scholar grant.
Nondestructive microwave 'baking'
Dr. Kristen Donnell is cooking up some interesting experiments using microwave thermography. The assistant professor of electrical and computer engineering is using an active microwave thermograph to highlight flaws in materials that could compromise safety or effectiveness. Her work could lead to safer bridges and aircraft parts in the future.
Cyber security and human interaction
How individuals interact with computer networks can have unintended consequences when it comes to cyber security. Dr. Maggie Cheng, associate professor of computer science, and Dr. Fiona Nah, professor of business and information technology, are working together to better understand the impact of user behavior through a two-year grant from the National Science Foundation. They're designing experiments to study the characteristics of how people interact with computer networks under various circumstances. "We're trying to consider in what ways user behavior can change the network state," Cheng says.
Hollow but strong
Dr. Mohamed ElGawady is creating prototypes for stronger concrete bridge columns by making them hollow. ElGawady, an associate professor of civil, architectural and environmental engineering, surrounds a steel tube with 3 inches of concrete, then covers the columns with a fiberglass-reinforced polymer coating. He says these columns could extend the lifespan of a bridge beyond the current 50-year span.
An extreme potential fuel source
A research team led by Dr. Melanie Mormile, professor of biological sciences, discovered a new bacterium that can produce hydrogen, an element that could be used as a fuel source. The researchers discovered the bacterium, Halanaerobium hydrogeninformans, in Soap Lake, Washington, where Mormile has conducted research for years. The research was featured in the journal Frontiers in Microbiology. If hydrogen becomes an alternative to gasoline, growing the microbes on an industrial scale might be one solution. But it will be a while. "It would be great if we got liters and liters of production of hydrogen," Mormile says. "However, we have not been able to scale up yet."
Stronger steel, better mileage
Researchers in Missouri S&T's Peaslee Steel Manufacturing Research Center are creating and testing a new type of steel that could help auto manufacturers meet future fuel efficiency requirements. Drs. Ronald J. O'Malley, the Iverson Chair of Steelmaking Technologies, and David C. Van Aken, Curators' Teaching Professor of metallurgical engineering, are leading the effort to create "third-generation advanced high-strength steel" that is lightweight yet strong.
Fruit flies: a key to Alzheimer's
Researchers in Missouri S&T's Center for Statistical and Computational Modeling of Biological Complexity are studying fruit flies to help unlock some of the secrets surrounding sleep and Alzheimer's disease. "If we fine-tune the ability to get sleep, we might mitigate the consequences of sleep deprivation" among Alzheimer's patients, says Dr. Matt Thimgan, assistant professor of biological sciences. He is working with Dr. V.A. Samaranayake, Curators' Teaching Professor of mathematics and statistics, and Dr. Gayla Olbricht, assistant professor of mathematics and statistics, to develop a mathematical model of sleep in the fruit fly, Drosophila melanogaster.
Lessons from Katrina, 10 years later
A decade after hurricane Katrina ravaged New Orleans and the Gulf Coast, the flooding that caused over 1,800 deaths and billions of dollars in property damage could have been prevented, says Dr. J. David Rogers. Rogers, the Karl F. Hasselmann Missouri Chair in Geological Engineering, was the lead author on a paper published last spring in the journal Water Policy that focuses on the U.S. Army Corps of Engineers and its lack of external peer reviews that allowed for faulty flood walls to be installed in the city.
Detecting cancer at the cellular level
Two chemistry professors at Missouri S&T, working with colleagues at Clemson University, have developed a probe capable of detecting signs of disease inside a single human cell. "Everybody would like to see what's going on in one cell — but how?" asks Dr. Yinfa Ma, Curators' Teaching Professor of chemistry.  Ma and Dr. Honglan Shi, associate research professor of chemistry, and their Clemson partners found a way: By developing an optic-fiber probe with hexagonal strands surrounding a center fiber tip that is doped with nanomaterial used to detect a cell's pH change or corresponding temperature change.
A smart way to check class attendance
Students may find it a little bit harder to skip class thanks to a new smartphone app developed by Dr. Zhaozheng Yin, assistant professor of computer science. The app uses a smartphone's camera and face-recognition software to track attendance. The result could be a boost in student grades, says Yin, who notes that, "There's a strong correlation between student attendance and final grades. The key motivation is to keep students engaged in class, and I want them to succeed."
Examining African civilization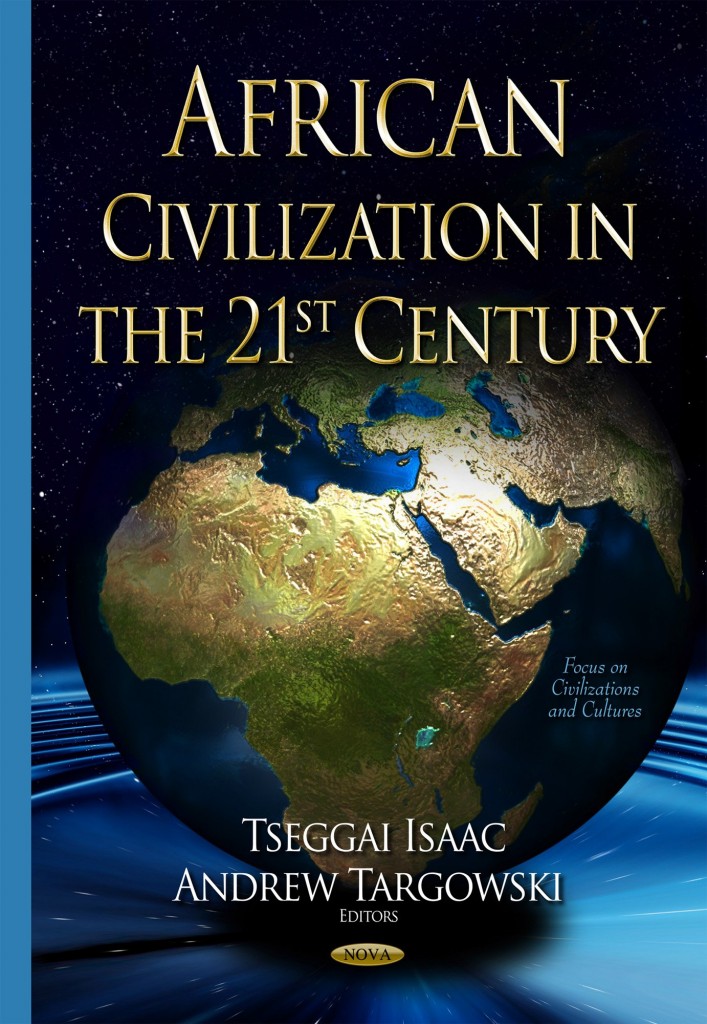 Modern Africa is in need of a renaissance if it is to become a "modernized" Africa, says Dr. Tseggai Isaac, associate professor of history and political science. Post-colonial Africa "didn't get the opportunity to blossom because of the impacts from slavery, colonialism and predatory dictatorship by African heads of states over the long-suffering African peoples," says Isaac in discussing his 2015 book, African Civilization in the 21st Century. "Only democratization, education and good governance will resurrect Africa."
New materials, in 3-D
Supported through a National Science Foundation grant, researchers in manufacturing engineering and electrical and computer engineering are developing new ways to create a new array of 3-D printed metals that are stronger and lighter than conventional ones. Dr. Frank Liou, the Michael and Joyce Bytnar Professor of Product Innovation and Creativity, and Dr. Jagannanthan Sarangapani, the William A. Rutledge-Emerson Electric Co. Distinguished Professor of Electrical and Computer Engineering, are developing the new technology for 3-D printers to create materials not currently in existence.
Securing power supply systems
S&T researchers are developing the computational building blocks to better secure cyber-physical systems – network-connected systems such as power grids that rely on strong security to function. Through National Science Foundation funding, a team led by Dr. Jonathan Kimball, associate professor of electrical and computer engineering, is attempting "to do for electrical power flow what the Internet has done for data," Kimball says.