Arianna String Quartet to perform at Missouri S&T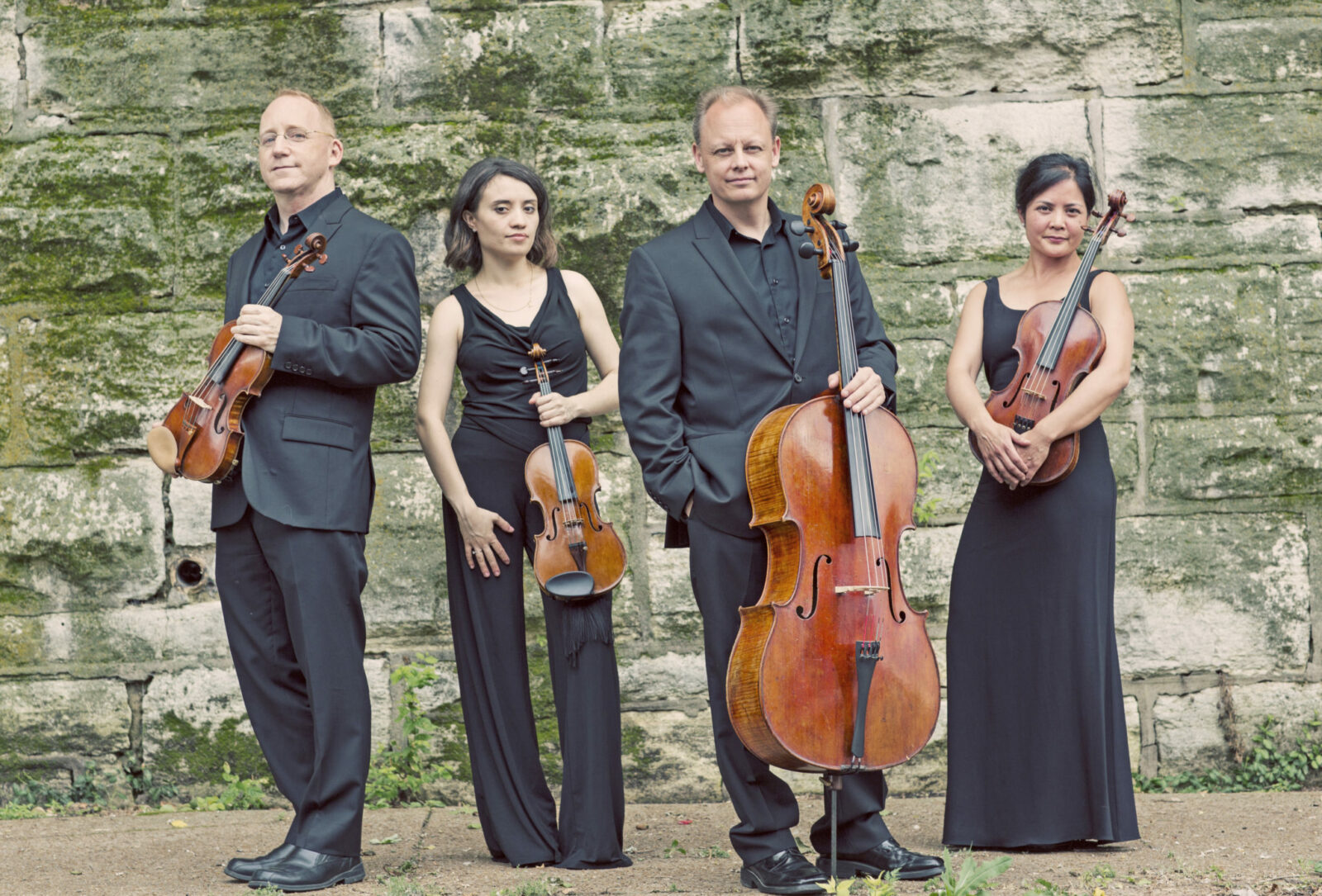 The Arianna String Quartet (ASQ), known for its tonal warmth and its musicians' commitment to fluid mastery of their instruments, will perform on the Missouri University of Science and Technology campus as part of the 2015-16 Campus Performing Arts Series this November.
The performance will be held at 7:30 pm. Wednesday, Nov. 4, in Leach Theatre of Castleman Hall, 10th and Main streets in Rolla. The quartet will perform with musicians from Kyo-Shin-An Arts, an organization dedicated to integrating traditional Japanese instruments with western classical music.
Founded in 1992, ASQ has garnered global attention through performances in North and South America, Europe, Asia and Africa. ASQ won the Grand Prize in the Fischoff Chamber Music Competition, the largest chamber music competition in the United States. Its music has been broadcast on National Public Radio stations which span the United States and 35 countries. Each of the musicians in the quartet holds a full-time faculty position in music at the University of Missouri-St. Louis.
Tickets are $30 for adults and $20 for youth age 18 and younger. Tickets are available to Missouri S&T students with a valid ID for $20. However, the first 50 S&T students will receive a free ticket.
Tickets can be purchased 9 a.m. to 4 p.m. Monday through Friday from the Leach Theatre Box Office, located in the vestibule inside the main entrance to Leach Theatre, facing 10th Street. Tickets can also be purchased online at leachtheatre.mst.edu/cpas/15-16/arianna/.
The ASQ performance is sponsored in part by Public House Brewing Co., Bott Radio Network, public radio station KMST, the James and Vera Olson Fund for the Arts, and an award from the National Endowment for the Arts. For more information about the Nov. 4 performance, or to purchase tickets, contact Leach Theatre Box Office at 573-341-4219. More information about the Campus Performing Arts Series is available online at leachtheatre.mst.edu/newcpas/.