Missouri S&T's Engineers Without Borders works to provide drinking water in Bolivia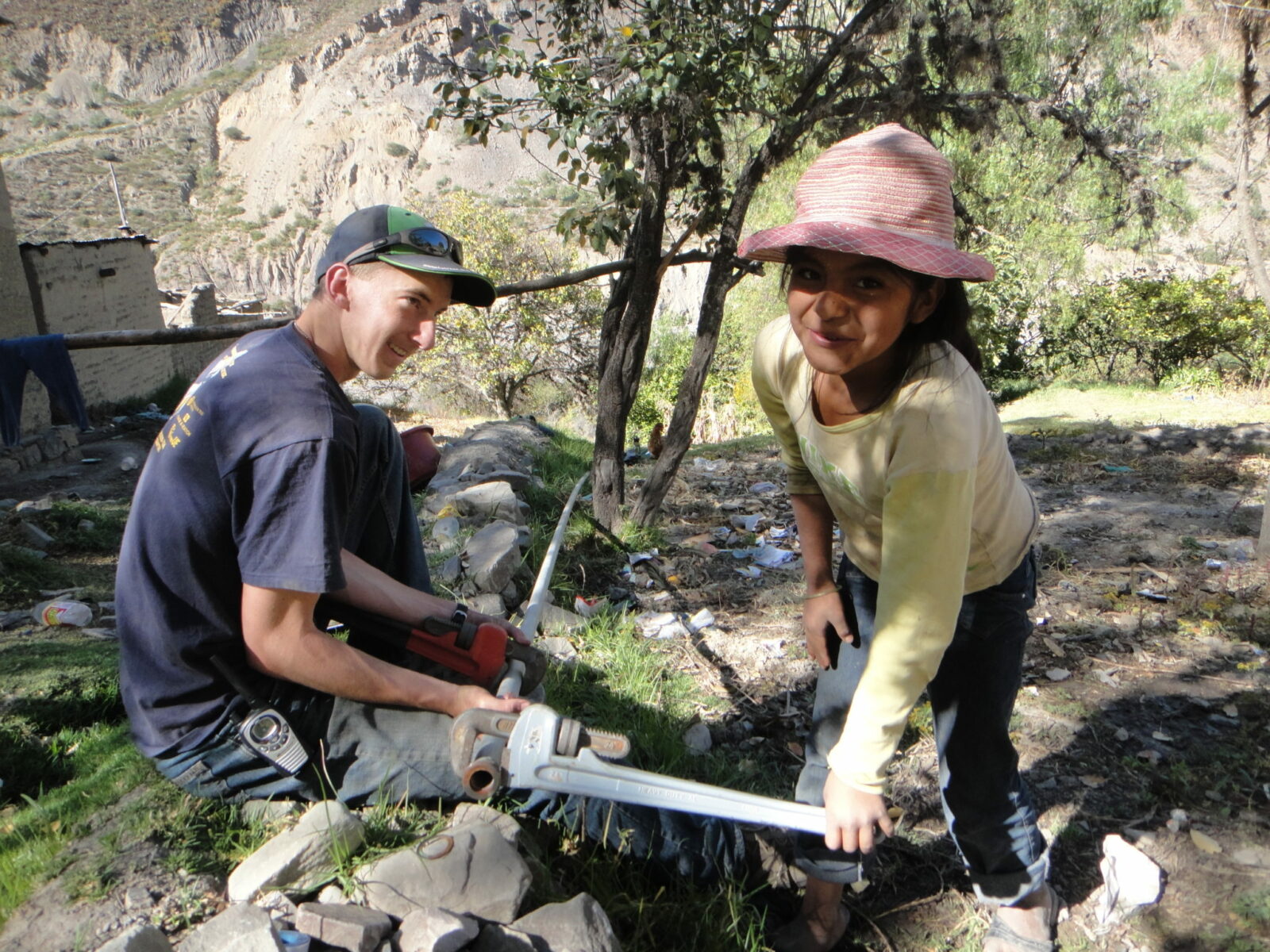 The student chapter of Engineers Without Borders (EWB) at Missouri University of Science and Technology is heading to Tacachia, Bolivia, before the start of the fall semester to continue its work to provide access to safe drinking water for the Andean community.
The team will arrive in Tacachia on Sunday, Aug. 9, and return on Wednesday, Aug. 19. While there, students will install a potable water pipeline from a nearby spring and connect it to an existing storage and distribution system. The team's overall goal is to have access to clean drinking water for every tap in the community.
Missouri S&T students have been traveling to Tacachia for over six years to complete a number of projects. In addition to routing potable water to the local homes, the EWB group will assess potential erosion control measures to combat the flow of a local river named Rio Palca. The work could lead to saving the resident's farmland.
Dr. Mark Fitch, an associate professor of environmental engineering at Missouri S&T, and David Hoffman, a volunteer mentor in the civil, architectural and environmental engineering department at Missouri S&T, will travel with the team as advisors.
The following EWB members will travel as part of the team:
Joseph Collum, a junior in civil engineering from Charleston, Missouri
Daniel Goertzen, a sophomore in chemical engineering from O'Fallon, Illinois
Luke Grischow, a freshman in civil engineering from Downers Grove, Illinois
Mikayla Molnar, a junior in nuclear engineering and applied mathematics from Columbia Station, Ohio
Hannah    Myers, a sophomore in environmental engineering from Urbana, Missouri
Laura Riegel, a senior in geological engineering from Washington, Missouri
Sarah Smedley, a sophomore in civil and architectural engineering from Lee's Summit, Missouri
Jordan Thompson, a junior in geological engineering from O'Fallon, Illinois
Chris Wideman, a senior in petroleum engineering from Union, Missouri.