Missouri S&T students to study geology of San Salvador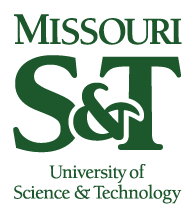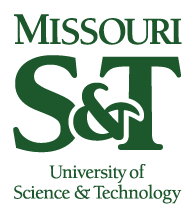 Students enrolled in Geology 4841, a geology and geophysics field study course at Missouri University of Science and Technology, will spend nine days in the Bahamas studying the geology of San Salvador Island this May.
The course is led by Dr. David Wronkiewicz, associate professor of geosciences and geological and petroleum engineering. Dr. Daniel Stutts, associate professor of mechanical and aerospace engineering, will accompany him on the trip.
Students on the weeklong trip will gather data on geological formations and processes occurring on the island and their interdependency on biologic processes.
"In the end, the students are able to draw a cross-section of the island and interpret how it formed," says Wronkiewicz.
The students will look at drill core samples and geophysical data to make interpretations on where water, oil, gas or mineral resources may be located.
San Salvador is a good environment to study geology, says Wronkiewicz, because it offers students a chance to study fossilized and modern reefs, petroleum deposit formation, cave systems and hypersaline lakes all in one place.
"James Hutton, the father of modern geology said that the present is the key to the past," says Wronkiewicz. "The diversity of geology on the island allows the students to see Hutton's concept of past and present geologic processes adjacent to one another in only a few hours of time."
Wronkiewicz says students will come back from the trip with more than geographical data and a tan.
"This course is completely different than any other; we cover a diversity of topic within and outside geology," he says. "It is a real-world simulation that requires the students to partake in discussion, collect and interpret data, and learn how to deal with discussions on controversial topics."
Eight Missouri S&T geology and geophysics students will make the trip. They are:
Olivia Diehm, a senior from Maryland Heights, Missouri
Reid Herndon, a graduate student from Paducah, Kentucky
Siyu Ji, a senior from Daqing, China
Justin Levy, a senior from Bridgeton, Missouri
Jing Liang, a graduate student from Korla, China
William Mills III, a senior from St. Louis
Yizuo Shi, a graduate student from Daqing, China
Jia Sun, a graduate student from Beijing
During the trip, students will stay at Gerace Research Centre, a field station dedicated to scientific research and education focusing on tropical and marine studies.
The students will post daily updates on the Miners Abroad Blog during the trip. The blog can be found at minersabroad.mst.edu.