Missouri S&T Jazz Band to perform spring concert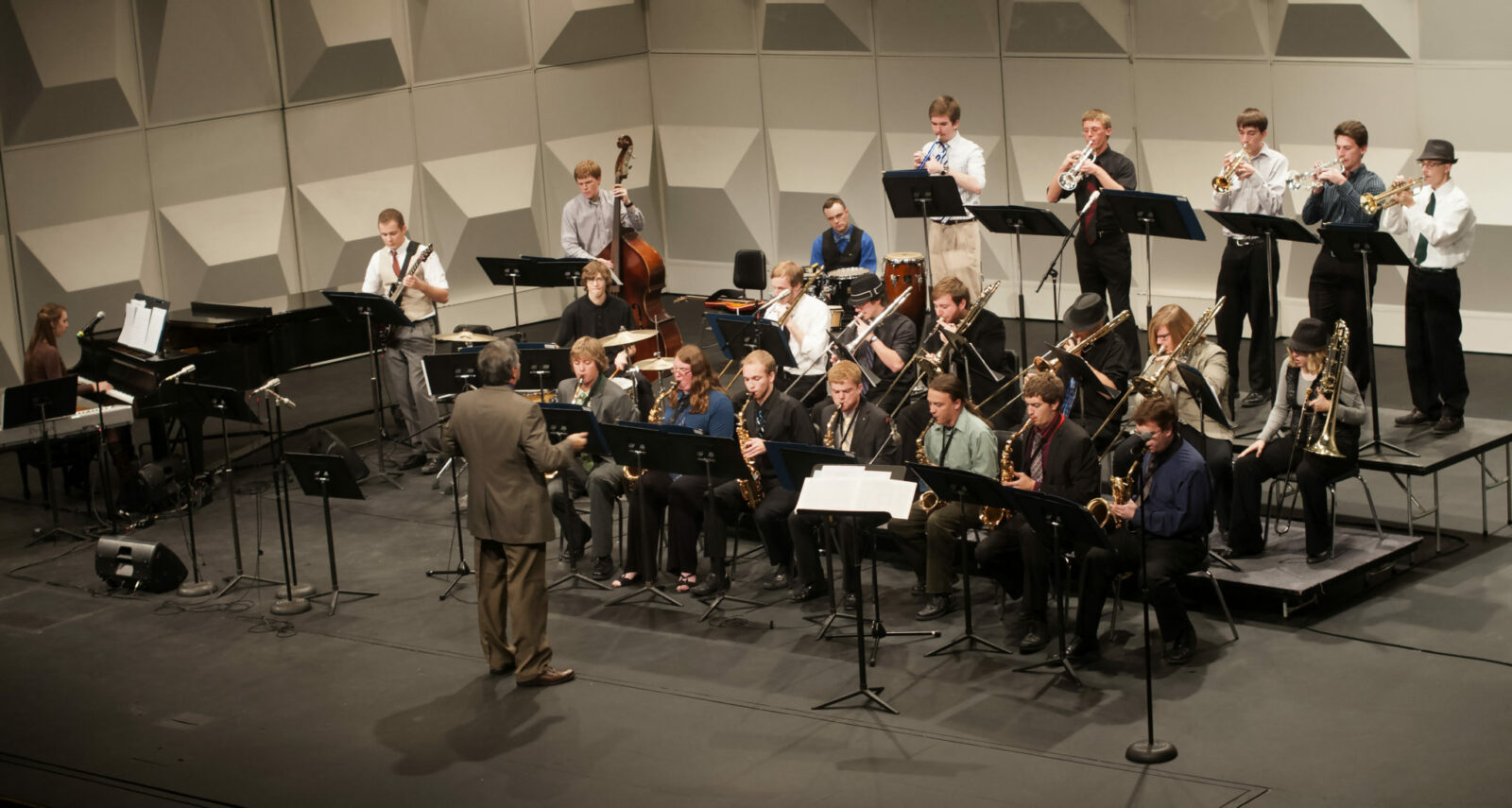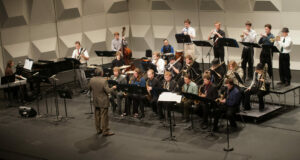 The Missouri University of Science and Technology Jazz Band will perform its spring concert on the Missouri S&T campus this April.
The concert will be held at 7 p.m. Friday, April 24, in Leach Theatre of Castleman Hall, located at 10th and Main streets in Rolla. David Cress, lecturer in arts, languages and philosophy, will conduct the band.
The band will perform music made popular by Maynard Ferguson, Helen O'Connell, Buddy Rich, Stan Kenton, Chuck Mangione, Ella Fitzgerald and Gordon Goodwin. The concert will feature vocal performances from Ian Ramsey, a senior in physics from Rolla; Jessica Greathouse, a senior in electrical engineering from Belleville, Illinois; Jessica Farris, a senior in aerospace engineering from Bonner Springs, Kansas; and Rebecca Hanauer, a senior in civil engineering from Springfield, Illinois.
Missouri S&T students Reid Herndon, a senior in geology and geophysics from Paducah, Kentucky; Sasha Petrenko, a senior in aerospace engineering from Greenwood, Missouri; and Daniel Ehrett, a sophomore in chemical engineering from Ballwin, Missouri, will give a "pre-concert" performance at 6:30 p.m. that night.
Tickets are $5 for the public and free for Missouri S&T students, faculty and staff with a valid student ID and youth age 18 and younger. Tickets can be purchased 9 a.m. to 4 p.m. Monday through Friday in the Leach Theatre Box Office located in the vestibule inside the main entrance of Castleman Hall, facing 10th Street, or by calling 573-341-4219. They will also be available for purchase at the door an hour before the performance.
For more information about the concert or the Missouri S&T Jazz Band, contact Cress at cressdl@mst.edu or call the S&T performing arts office at 573-341-4185.