Missouri S&T Chem-E-Car earns third at regional competition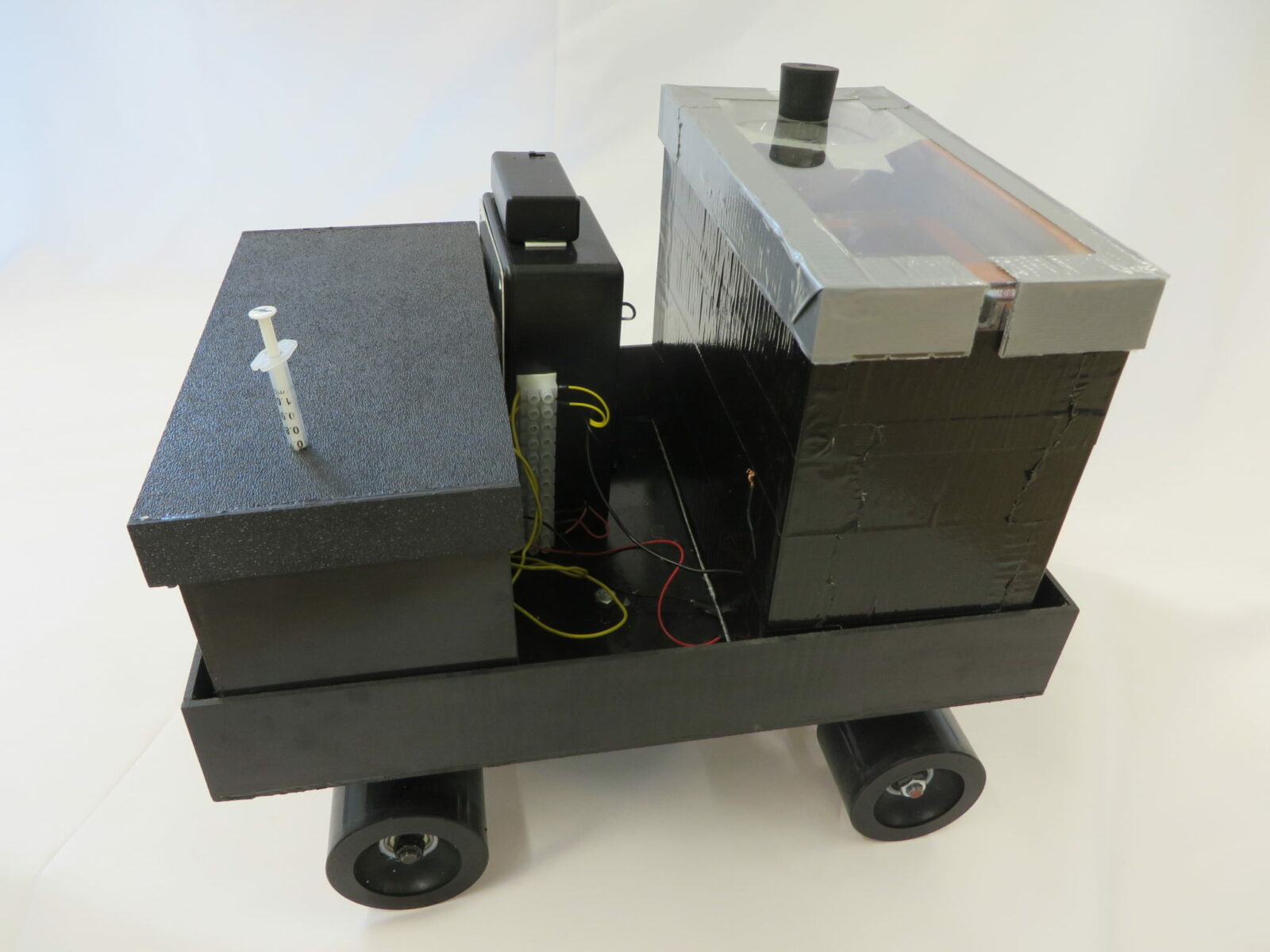 Missouri University of Science and Technology's Chem-E-Car Design Team earned third place at the American Institute of Chemical Engineers' 2015 Mid-America Regional Student Conference, held in early April at the University of Kansas.
Missouri S&T competed against 11 other collegiate teams at the conference. By earning third place in the regional competition, the team has qualified for a spot at the national competition, which will be held Nov. 6-9 in Salt Lake City.
The Chem-E-Car competition challenged teams to design and build a chemically powered shoebox-sized car that uses a chemical reaction to travel a target distance while carrying a pre-established load. This year's competition required the cars to travel 49.5 feet while carrying 13.5 ounces of water.
The Missouri S&T car, named "Box – to the seventh power," is powered by a homemade lead-acid battery. Its braking system is controlled using a hydrogen peroxide reaction with potassium iodide as a catalyst. This reaction triggers a relay that connects the battery and the motor and allows the vehicle to stop after a set distance. The car's chassis is made of acrylonitrile butadiene styrene (ABS) plastic specifically designed for the car.
Gregg McDaniels Jr., a senior in chemical engineering from O'Fallon, Missouri, is the Chem-E-Car team leader. Dr. Daniel Forciniti, professor of chemical and biochemical engineering at Missouri S&T, is the Chem-E-Car team advisor.