Missouri S&T bands to perform spring concert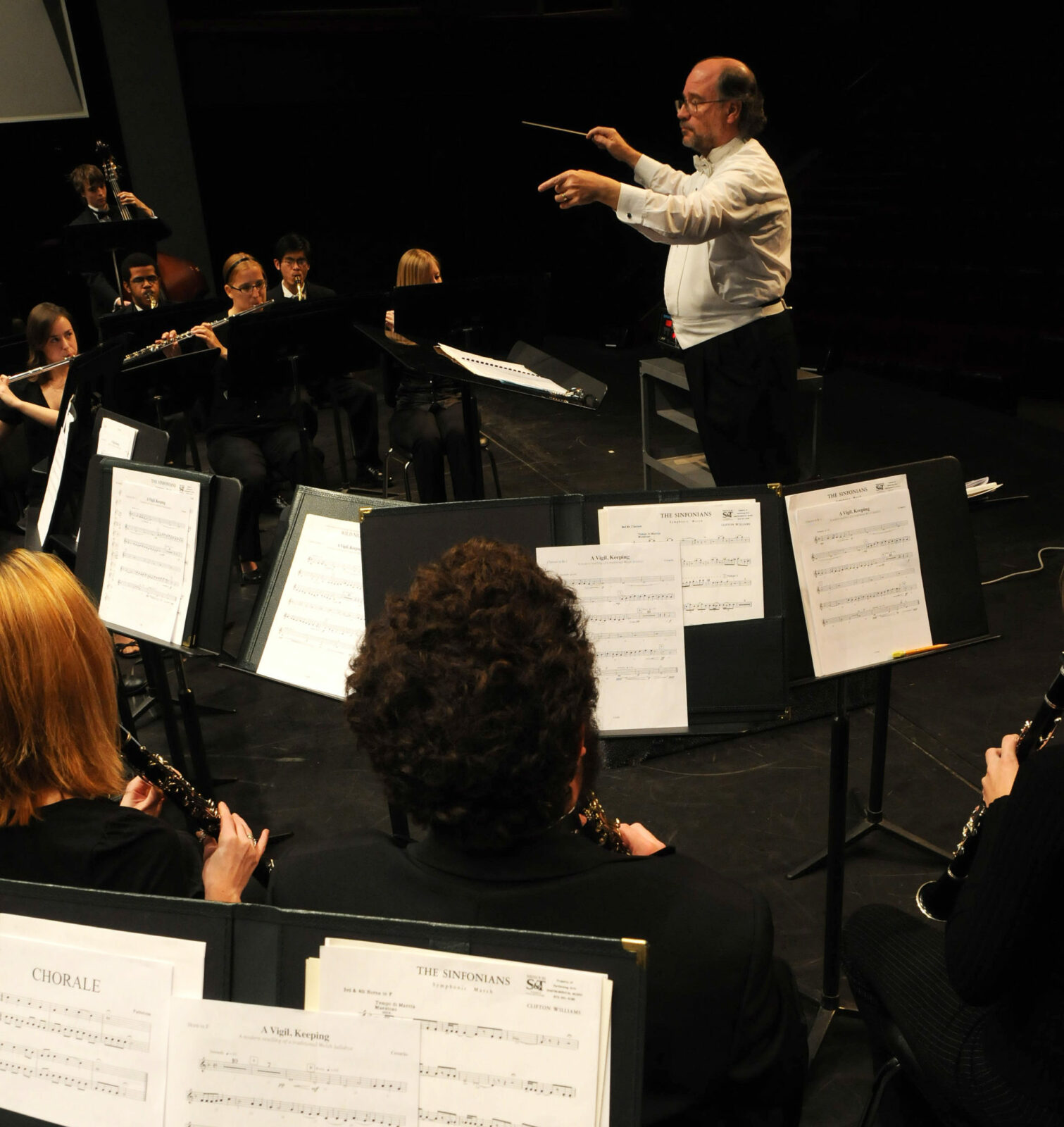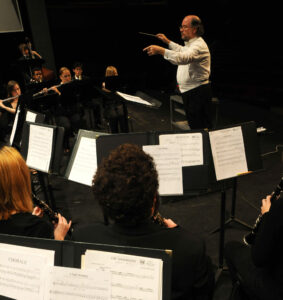 The Missouri University of Science and Technology Symphonic Band and Wind Symphony will perform a concert on the Missouri S&T Campus this month.
The concert will be held at 2 p.m. Sunday, April 26, in Leach Theatre of Castleman Hall, 10th and Main streets in Rolla. Dr. Robert Cesario, assistant professor of arts, languages, and philosophy, will conduct the bands.
The Symphonic Band will perform "Prelude and Fugato in F Minor" by Francesco Durante and "Homage: Three Tapestries" by David R. Holsinger. The band will also perform "Promenade for Symphonic Band" by David Stanhope and "Parable" by Elliot del Borgo.
Following an intermission, the Wind Symphony will take the stage with "Scotch Cap Overture" by Michel Fortin and "Ricercare" by Jack Stamp. The band will also perform "Morning Song for Concert Band" by Philip Sparke and "A Pacific Trilogy for Symphonic Band" by Tommy Fry.
"We will present music that should appeal to all fans of concert band music," says Cesario. "Each of the groups will present a wide array of sounds, from small solo groups to large, full-bodied band sounds."
Tickets are $5 for the general public and free for Missouri S&T faculty, staff and students who present a valid ID, and youth age 18 and younger. Tickets can be purchased 9 a.m. to 4 p.m. Monday through Friday in the Leach Theatre Box Office located in the vestibule of the main entrance of Castleman Hall, facing 10th Street, or by calling 573-341-4219.
For more information about the April 26 performance or Missouri S&T bands, contact Cesario at cesarior@mst.edu, or call the Missouri S&T performing arts office at 573-341-4185.