Susan H. Rothschild honored for service to Missouri S&T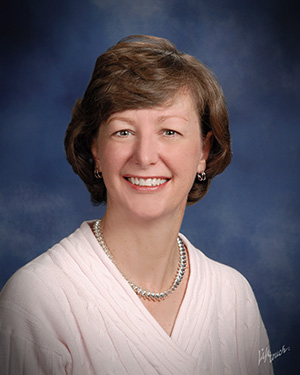 Missouri University of Science and Technology alumna Susan H. Rothschild, a former president of the Miner Alumni Association, is one of five Missourians honored for outstanding service to the University of Missouri System.
Each year, the University of Missouri System Alliance of Alumni Associations and Extension awards the Presidential Citation Award for outstanding and continuing service to the University of Missouri and its four campuses. The honorees were recognized on Wednesday, Feb. 25, during the 2015 University of Missouri System Legislative Day Rally at the State Capitol in Jefferson City.
The Alumni Alliance selects one individual from each of the four campuses and Extension, and the UM System president may also select recipients on behalf of the system.
Rothschild earned a bachelor of science degree in computer science from Missouri S&T in 1974. She began her career with Southwestern Bell and remained with the corporation for 14 years before joining Sandy Rothschild and Associates as vice president. She later earned a master of accounting degree from the University of Missouri-St. Louis and joined the firm of John T. Straub, CPA. She retired in 2013.
Rothschild began serving on the Miner Alumni Association board of directors in 1998 and served as its president from 2010 to 2012. She has served on the Alumni Alliance since 2007. She is an active volunteer at Missouri S&T, serving as a speaker for the Chancellor's Leadership Academy and as a member of the Dean's Advisory Council and the Academy of Computer Science. A class coordinator, she is a member of the Order of the Golden Shillelagh donor recognition society and in March, she will be named an Honorary Knight of St. Pat.
Rothschild lives in St. Louis with her husband, Sandy.