Missouri S&T orchestras to perform spring concert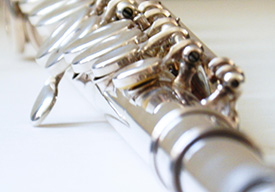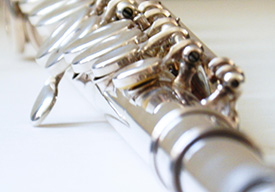 The Missouri University of Science and Technology University and Community Symphony Orchestra and the Missouri S&T Chamber Orchestra will perform in a spring concert on the S&T campus this month.
The concert will be held at 2 p.m. Sunday, March 8, in Leach Theatre of Castleman Hall, 10th and Main streets in Rolla. Dr. Robert Cesario, assistant professor of arts, languages, and philosophy, will conduct the orchestras.
The Chamber Orchestra will open the concert with "Ballet" by Claude Debussy and arranged by Art Sheinberg. They will also perform "Song of Sedona" by Doris Gazda. Grace Kang, a cellist in the Chamber Orchestra and exchange student from Korea at Rolla High School, will perform a vocal solo during "Song of Sedona."
The Symphony Orchestra will perform "Overture to Rosamunde" by Franz Schubert, the third movement "Rondo" of "Piano Concerto No. 5" by Ludwig Van Beethoven and "Symphony No. 94" by Franz Joseph Haydn. The performance of "Piano Concerto No. 5" will feature pianist Deborah Rambo-Sinn, 2015 Maxwell C. Weiner distinguished professor of humanities at S&T.
"This concert is a great opportunity to hear music from several cultures and eras," Cesario says. "It has been a real pleasure and great learning experience for our students to work with Dr. Sinn."
Tickets are $5 for the general public and free for S&T students, faculty and staff who present a valid I.D. and youth age 18 or younger. Tickets can be purchased 9 a.m. to 4 p.m. Monday through Friday in the Leach Theatre Box Office located in the vestibule of the main entrance of Castleman Hall, facing 10th Street, or by calling 573-341-4219.
For more information on the concert or Missouri S&T orchestras, contact Cesario at cesarior@mst.edu, or call the Missouri S&T performing arts office at 573-341-4185.