Missouri S&T reaches finals of software design competition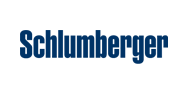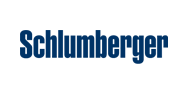 A team of students from Missouri University of Science and Technology is one of six finalists in the Schlumberger Information Solutions' Ocean Academic Competition.
During the competition, collegiate teams from around the country were tasked with developing a plug-in for Schlumberger's Ocean Petrel software. The Ocean software is a framework that lets oil and gas companies rapidly incorporate new science-based plug-ins into their projects instead of using multiple software solutions.
The final round of presentations will be held on Friday, Feb. 27, in Schlumberger's headquarters in Houston. On that day, Missouri S&T's team of four students will present its work, titled "Hydraulic Stimulation Statistical Prediction Toolkit."
"Making it to the final stage of the competition is a great achievement for the team considering it is their first year in the competition and we didn't know fully what to expect," says Dr. Runar Nygaard, an associate professor of petroleum engineering at Missouri S&T and one of the team's advisors. "The students did a tremendous amount of work in a short time; they even worked throughout the winter break to perfect their plug-in."
Teams had to use C# (pronounced see-sharp) programming to develop the plug-in. Besides the completed code, teams had to submit an installation manual for potential users, a user manual and examples of test cases the team has developed.
The Missouri S&T team's project is designed to select the optimum stimulation practice for a specific well to improve horizontal well recovery. Stimulation is an intervention performed on an oil or gas well to increase production by improving the flow of hydrocarbons from the drainage area into the well bore.
The team's software looks at historic well-stimulation data and uses an algorithm to generate a predictive model that can be used in design selection for future hydro-fracture projects.
"This toolkit not only enables the user to build a statistical database using neural network modeling, but can also perform specific database management operations," says Dr. Kelly Liu, a professor of geophysics at Missouri S&T and the team's other advisor. "The use of this toolkit aids in the arduous task of designing a new well stimulation, which takes time and money to design from scratch."
Missouri S&T's team is comprised of four graduate students. The team members are: Fansheng Kong, a Ph.D. student in geophysics from China; Jarret Baldwin, a master of science student in geophysics from St. Charles, Missouri; Yurong Li, a Ph.D. student in petroleum engineering from Qingdao, China; and Youqiang Yu, a Ph.D. student in geophysics from Zibo, China.
Schlumberger is a supplier of technology, integrated project management and information solutions to the international oil and gas exploration and production industry. The company's segments include a reservoir characterization group, drilling group and production group.