Missouri S&T research center open for business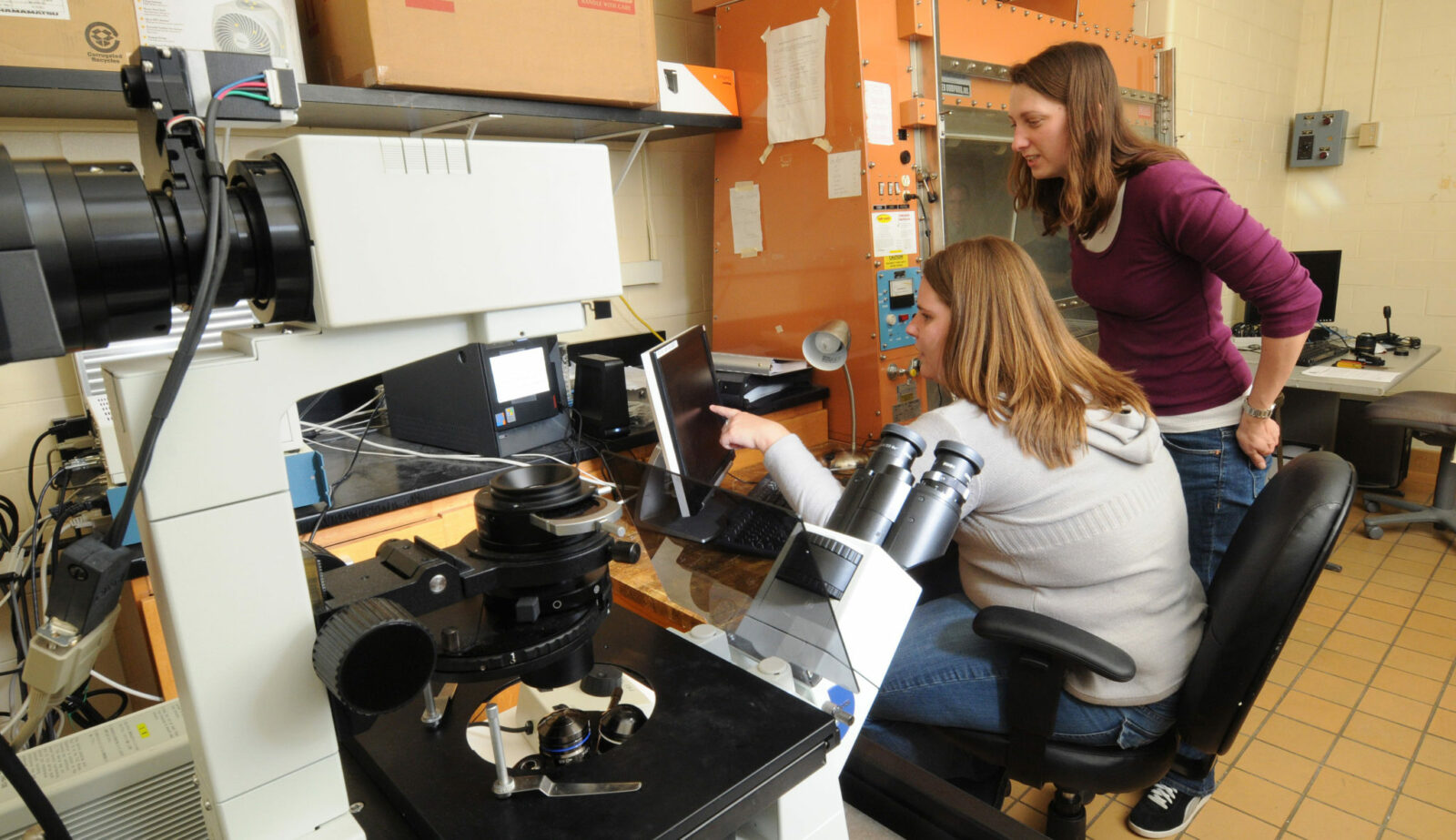 The Center for Statistical and Computational Modeling of Biological Complexity at Missouri University of Science and Technology is open for business and seeking faculty researchers to join its mission of shared discovery.
Formed in July 2014, the center is a research incubator designed to promote collaboration to answer fundamental questions related to biological complexity and ecological systems. In discovering patterns, researchers hope to understand and better address health, industrial and environmental problems. The center draws on researchers from biological sciences, mathematics and statistics, computer science, and engineering disciplines.
"The center allows interaction among professors," says Dr. Ron Frank, associate professor of biological science and the center's director. "Interdisciplinary is the big word right now."
"Serendipitous discoveries are par for the course in this type of research," says Dr. V.A. Samaranayake, Curators' Teaching Professor of mathematics and statistics. "This is actually what is exciting about this research."
The research works in a feedback loop, with biology experiments providing mathematicians and statisticians with data to test hypotheses and build models. Results from these tell biologists where to go in their next round of experiments.
"It's exploratory," says Dr. Matt Thimgan, assistant professor of biology at Missouri S&T. "We don't know exactly what we're looking for."
As with data mining, the researchers are looking for patterns in the data that have some association with a biological characteristic, such as longevity.
"The data kind of evolves as we go along," says Dr. Gayla Olbricht, assistant professor of mathematics and statistics at S&T. "We learn new things about the data all the time."
The center will fund an OURE (Opportunities for Undergraduate Research Experiences) supplement to encourage undergraduates to team up on projects that have a biological and quantitative component.
To find out more about the center or get information about a meeting, contact a member of the Center for Statistical and Computational Modeling of Biological Complexity:
Dr. Akim Adekpedjou, associate professor of mathematics and statistics
Dr. Dipak Barua, assistant professor of chemical and biochemical engineering
Dr. Sutapa Barua, assistant professor of chemical and biochemical engineering
Dr. Joel Burken, professor of civil, architectural and environmental engineering
Dr. Stephen Clark, professor of mathematics and statistics
Dr. Sajal Das, professor and chair of computer science and the Daniel C. St. Clair Endowed Chair in computer science
Dr. Fikret Ercal, professor of computer science
Dr. Xiaoming He, assistant professor of mathematics and statistics
Dr. Chen Hou, assistant professor of biological sciences
Dr. Jennifer Leopold, associate professor of computer science
Dr. Melanie Mormile, professor of biological sciences and special assistant to the provost for faculty affairs
Dr. Dev Niyogi, associate professor of biological sciences
Dr. Tayo Obfemi-Ajay, postdoctoral fellow in the Applied Computational Intelligence Lab in electrical and computer engineering
Dr. Rob Paige, professor of mathematics and statistics
Dr. Chaman Sabharwal, professor of computer science
Dr. V.A. Samaranayake, Curators' Teaching Professor of mathematics and statistics
Dr. Julie Semon, assistant professor of biological sciences
Dr. Katie Shannon, associate teaching professor of biological sciences
Dr. John Singler, associate professor of mathematics and statistics
Dr. Chang-Soo Kim, professor of electrical engineering
Dr. Meggie Wen, associate professor of mathematics and statistics
Dr. Dave Westenberg, associate professor of biological sciences
Dr. Don Wunsch, professor of electrical engineering and computer science
Dr. Zhaozheng Yin, assistant professor of computer science
Dr. Yanzhi Zhang, assistant professor of mathematics and statistics