Missouri S&T faculty member to take part in NAE symposium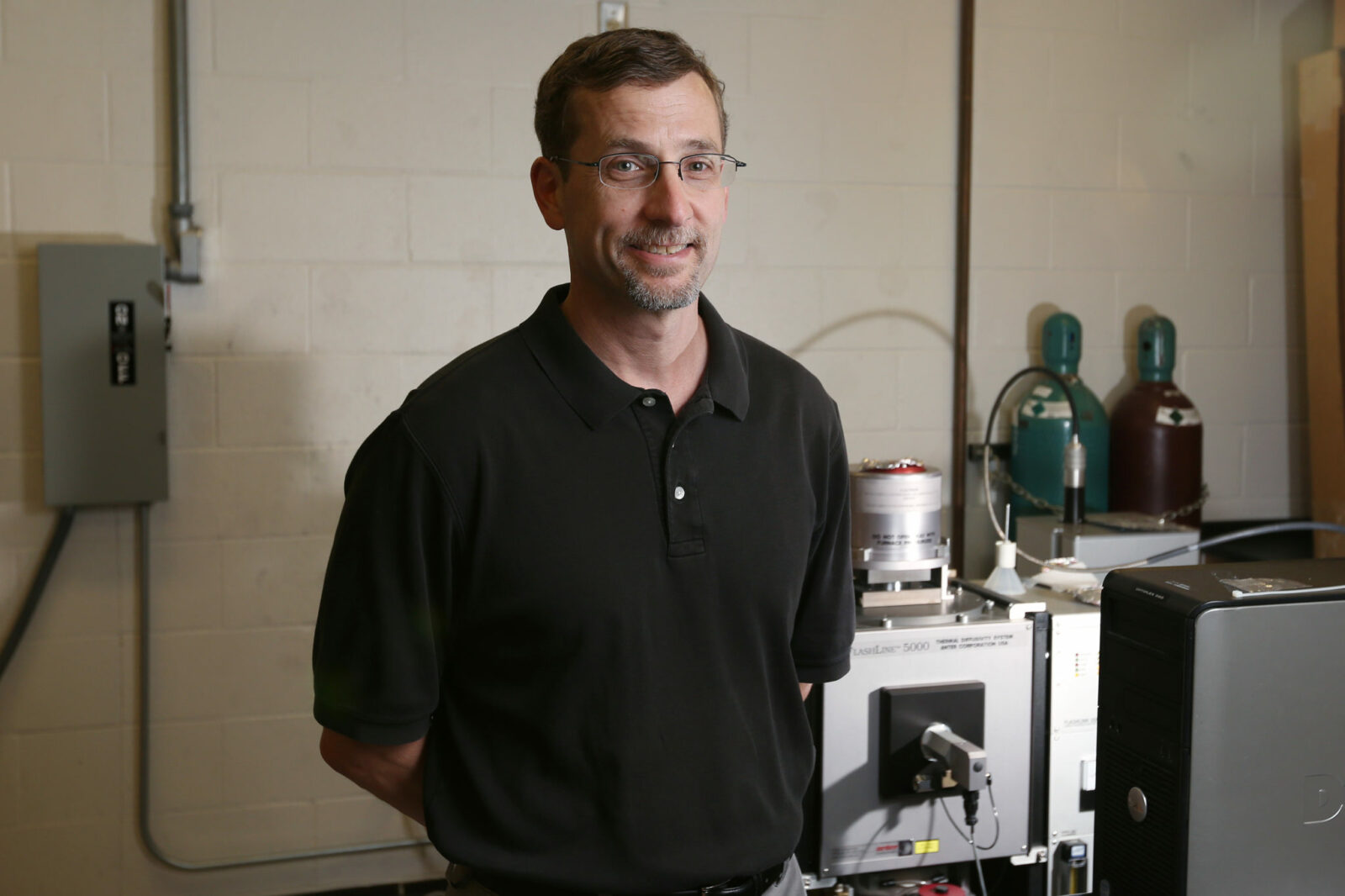 William Fahrenholtz, Curator's Professor of ceramic engineering at Missouri University of Science and Technology, was selected to attend the sixth National Academy of Engineering's Frontiers of Engineering Education (FOEE) symposium.
Fahrenholtz will join 76 other engineering faculty from universities across the country that were chosen based on their implementation of innovative educational approaches in engineering disciplines. Each educator in attendance was nominated either by a National Academy of Engineering member or dean and wrote a proposal stating how they would implement cutting-edge education techniques at their institution after the conference.
The conference will be held Oct. 26-29 in Irvine, California. Attendees will share ideas, learn from research in education and will leave with ideas for improvement at their home institutions.
National Academy of Engineering president Dan Mote says the symposium is an opportunity to study the frontier of education in engineering. "The Frontiers of Engineering Education program brings together top university faculty to explore preparing engineers for the world's great engineering challenges," he says. "It is a no-holds-barred look at the front-edge of engineering education."
Other attendees include engineering faculty from Georgia Institute of Technology, Washington University in St. Louis, Harvard University and more.
The FOEE symposium is sponsored by John McDonnell and the McDonnell Family Foundation.
The National Academy of Engineering is an independent, non-profit organization established in 1964. Part of its mission is to advance the well-being of the nation by promoting a vibrant engineering profession.