How engineering could help you survive a zombie apocalypse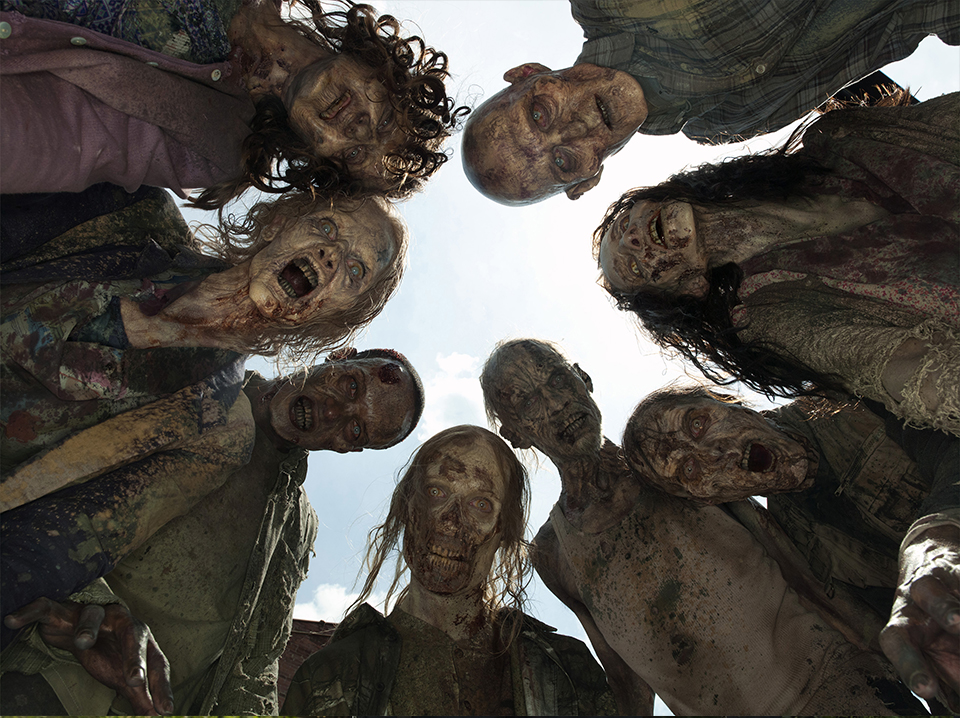 Not every university prepares budding engineers and managers to survive a zombie apocalypse while teaching them how to manage global supply chains or large-scale industrial operations.
But the syllabus of a recent Operations Research course taught by Dr. Ivan G. Guardiola at Missouri University of Science and Technology seems to have more in common with a script from the TV series "The Walking Dead" than with a typical upper-level class for engineering management majors.
In an effort to help students better learn the fundamentals of the Operations Research course, Guardiola, an associate professor of engineering management and systems engineering at Missouri S&T, developed a zombie doomsday scenario for the fall 2012 class. He described the results of his experiment in the September 2014 issue of Quality Approaches in Higher Education.
"At the time, shows like 'The Walking Dead' were really popular, and I thought the 'zombie apocalypse' story line had all the elements of a case study to teach students the management science techniques of this course," says Guardiola, who describes himself as "a fan, to some extent," of the zombie genre.
"I wanted students to understand that their decisions have consequences," he adds. "Operations research is all about optimization. The whole class is about understanding the techniques of optimization. This was the perfect project for helping to teach those principles."
The Operations Research course is designed to teach students how to use computing tools to find solutions to logistical problems, such as determining the least expensive way to route materials to a factory or to transport a product from one part of the globe to another. In his journal article, Guardiola describes how the course was structured to convey these optimization principles to his students and discusses how well it met his goal to improve learning. A survey of students at the end of the course showed that most thought the approach helped them learn the subject, and students on average made better grades in the 2012 course than those in the previous year's Operations Research class.
"Overall, through something as simple as a story line, students felt more engaged and came to class with many questions regarding formulation techniques, solution methods and interpretation of results," Guardiola writes in his journal article.
Guardiola's course manual, titled "Zombie Apocalypse: Optimizing Survival," outlines an evolving story that begins with a zombie invasion of the Missouri S&T campus. The 21 students enrolled in the course are the only known survivors. They take refuge in the campus's student center, while some 450 living dead approach their enclave. The manual guides students through a series of situations and options that require them to determine the best choices for their own and their classmates' survival.
"The students' optimal solutions attained in each section impact the next section and, more importantly, the goal … to maximize the number of survivors," Guardiola writes.
At the outset, students are given options to "fortify or flee," knowing that an escape from campus will automatically result in the loss of 30 percent of their group and that converting the student center into a fortress will involve significant trade-offs of time and materials. For instance, building a fire moat around the center will take 15 hours for each 10-yard section, but that each section can destroy 22 zombies on average. Turning empty vehicles into exploding cars, however, will take out 25 zombies per car, but will take up to 20 hours each to build.
Later scenarios require students to calculate the best route to relocate to Viburnum, Missouri, a small town about 60 miles east of Missouri S&T. "The students must assess their losses and begin a formulation to determine the safest route through a network of roads," Guardiola writes. "The students are not given clear directions regarding any formulation technique, no clear objective, nor solution methodology to be employed."
Once relocated, students developed a zombie antidote from limited supplies of energy drinks, orange juice, coffee, sugar, salt and other ingredients; and finally, calculate how long it would take to rid the world of zombies.
While the 19 students who completed the course "had mixed opinions when it came to time and value, as many believed it took more time than it was worth," Guardiola still believes the project was a success.
"The lesson learned from an educator's point of view was that students require practice, specifically opportunities to employ what they have learned from their lectures, texts or homework into problems that are not always clear," Guardiola writes.
In the end, he believes his students left the class better prepared to analyze the trade-offs required to optimize global supply chains or determine where to build a new factory or distribution warehouse. And if they learned how to stave off zombies in the process, so much the better.