Bertelsmeyer Hall dedication to be held Oct. 17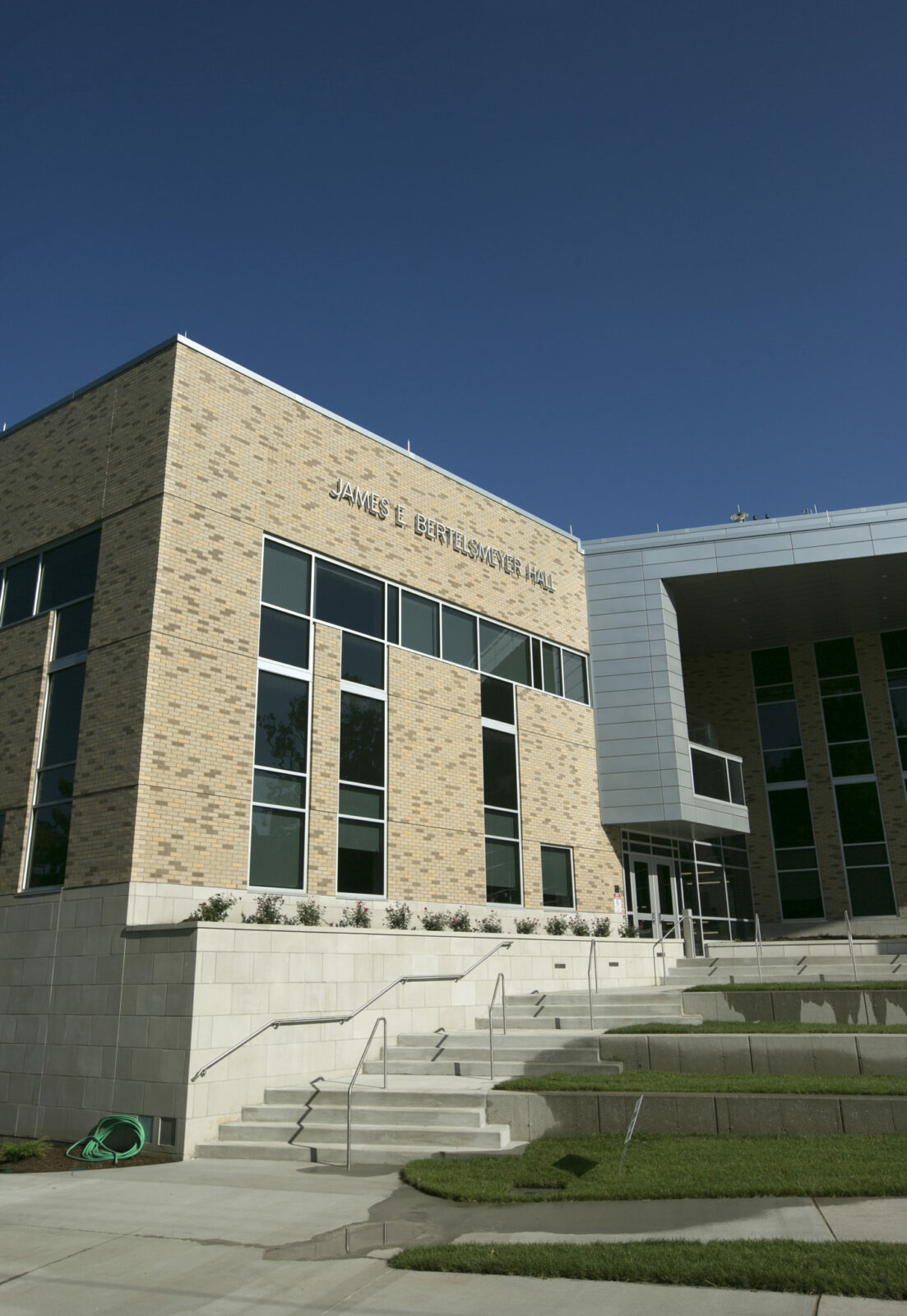 Missouri University of Science and Technology will formally celebrate the completion of the newly constructed $22.3 million James E. Bertelsmeyer Hall during Missouri S&T's Homecoming this October.
Missouri S&T officials invite all alumni, faculty, staff, students and community members to attend the chemical and biochemical engineering complex's public dedication ceremony scheduled for 4:30 p.m. Friday, Oct. 17, on the front lawn of Bertelsmeyer Hall, located at the corner of 11th and State streets, adjacent to the Chancellor's Residence.
The dedication will include remarks from Missouri S&T Chancellor Cheryl B. Schrader and James E. Bertelsmeyer, in addition to a recognition of donors to the project. Building tours will follow the dedication. The evening will conclude with a fireworks display at 9 p.m.
The building is named in honor of Missouri S&T graduate James E. Bertelsmeyer of Tulsa, who donated $5 million toward the construction of the facility. Bertelsmeyer, the retired founder, chair and chief executive officer of Heritage Propane Partners in Tulsa, earned a bachelor of science degree in chemical engineering from Missouri S&T in 1966.
Bertelsmeyer's gift inspired a campaign to raise additional private funds for the project. In a matter of weeks, over 60 alumni and corporate partners contributed an additional $3 million to the effort, bringing the total private support to $8 million.
Joining Bertelsmeyer as a major donor to the effort was Bipin Doshi, president and CEO of Schafer Gear Works in South Bend, Indiana. Doshi and his wife, Linda, gave $1 million to name the lab in honor of the late Frank Conrad, a chemical engineering professor who died in 1983. Conrad was Doshi's academic advisor and mentor. Doshi earned bachelor of science and master of science degrees in chemical engineering from Missouri S&T in 1962 and 1963, respectively.
The 68,500-square-foot, three-story building houses teaching and research activities for Missouri S&T's chemical and biochemical engineering department. The lower level of the facility holds research laboratories and lecture halls, as well as space for mechanical and electrical equipment. The first floor houses research and teaching laboratories, lecture halls, offices and student gathering space. The second floor houses research laboratories and office space.
The new building has also benefited the chemistry and biological sciences departments at Missouri S&T. The two departments formerly shared spaces with the chemical and biochemical engineering department in Schrenk Hall. Construction of the new building has freed up space for those two departments.