Electrical engineering undergrad wins national award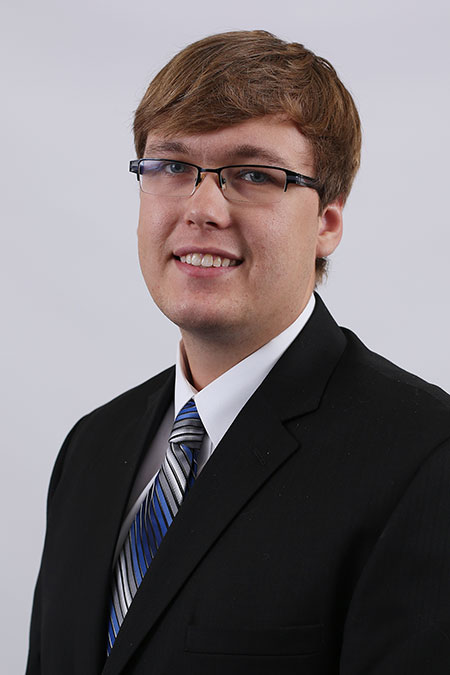 Matt Horst, a senior in electrical engineering from Jackson, Missouri, has earned national recognition for his undergraduate work in nondestructive testing.
Horst won an ASNT Engineering Undergraduate Award from the American Society for Nondestructive Testing Inc. The award includes $3,000 in funding and a framed certificate. News of the award will be published in the August issue of the journal Materials Evaluation.
"Research in nondestructive testing helped me develop critical thinking skills and the ability to work in a team and convey information," Horst says. "On a larger scale, a career in nondestructive testing benefits everybody by advancing technology that monitors the health of structures like buildings and bridges."
The ASNT Engineering Undergraduate Awards are designed to provide a financial incentive for undergraduate engineering students enrolled in ABET-accredited engineering programs to specialize in nondestructive testing. Up to three awards can be given each year.
Dr. Reza Zoughi, the Schlumberger Distinguished Professor of Electrical Engineering at Missouri S&T, is Horst's advisor. Zoughi is director of Missouri S&T's Applied Microwave Nondestructive Testing Laboratory.