Missouri S&T student improving rural drinking water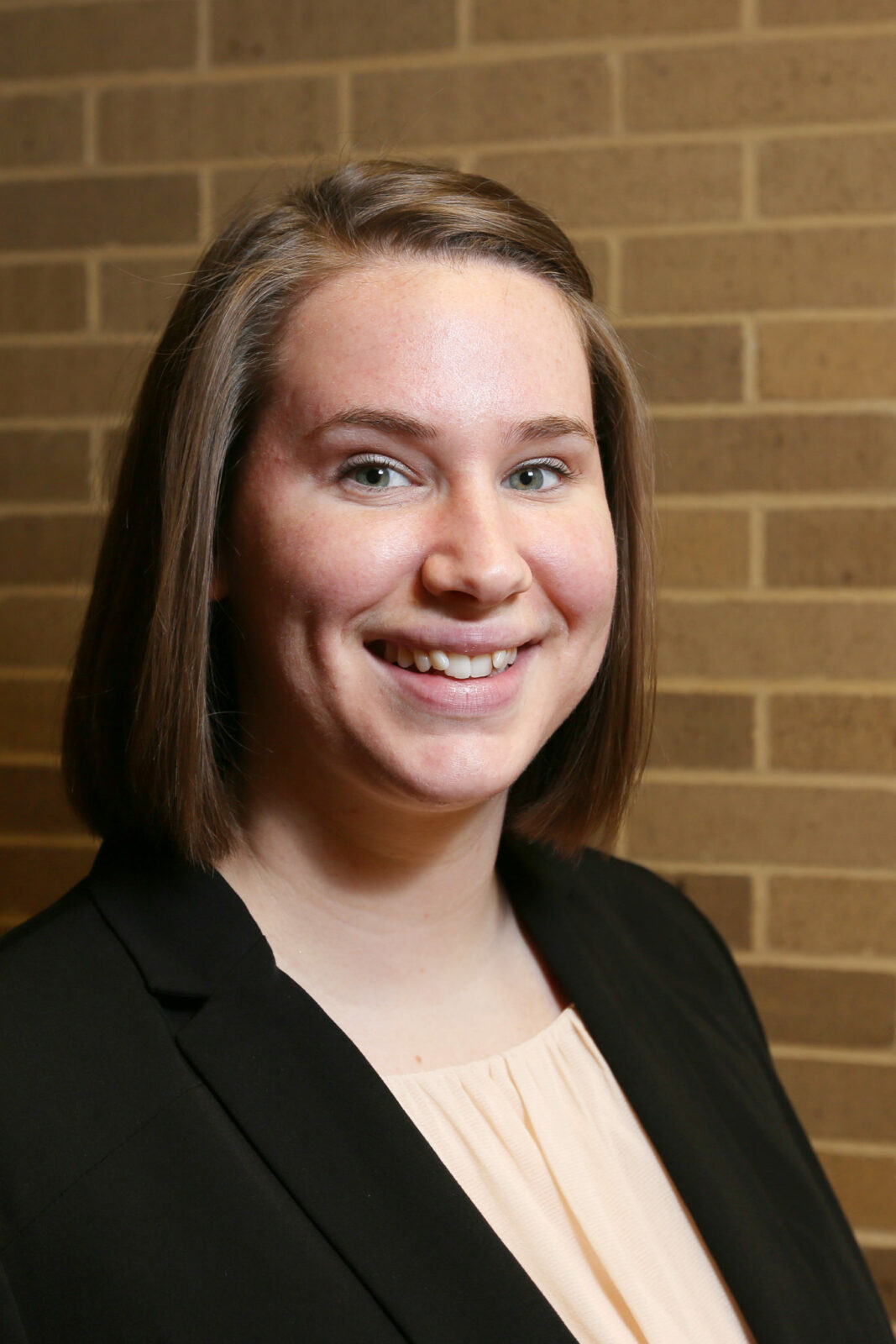 A Ph.D. student from Missouri University of Science and Technology is screening Missouri drinking water for common and emerging water contaminants and seeking new technologies to improve drinking water quality.
Danielle West, a Ph.D. student in chemistry from Rolla, Mo., and her research team are partnering with rural Missouri communities to improve drinking water quality by eliminating or minimizing the byproducts of the disinfection process through alternative water treatment techniques.
Water drawn into treatment facilities must be disinfected to kill various bacteria and other organisms that would otherwise lead to illness, West says. With grants from the Missouri Department of Natural Resources and the U.S. Environmental Protection Agency (U.S. EPA), she is helping to develop a rapid, sensitive and cost-effective detection method for perchlorate and bromate detection in drinking water, as well as a technique for removing perchlorate. The advanced detection method will play an important role in the monitoring of future drinking water quality.
"There are just so many chemicals that have potential to get into water," says West. "There are many harmful chemicals that aren't currently regulated and can be potentially found in many communities' drinking water. Our goal is to minimize the formation of these chemicals or find technologies capable of removing them to ensure safe drinking water."
Disinfectants used in current water-treatment processes, such as monochloramine, could potentially generate harmful byproducts that are unregulated by the U.S. EPA. West and her colleagues are researching the use of an alternative disinfection agent to treat the water, which shows promise of providing an economical approach to limiting the formation of regulated and emerging drinking water contaminates. They believe that incorporating this disinfectant into current water purification processes will provide safer drinking water.
Recently, West earned a fellowship from the National Science Foundation to study pesticides found in wastewater in China. She will study the impact of degradation of contaminates "in-situ," chemical reactions performed directly in the wastewater.
Dr. Yinfa Ma, Curators' Teaching Professor of chemistry, and Dr. Honglan Shi, associate research professor of chemistry, are West's graduate advisors.