Family Film Series at S&T begins Sept. 14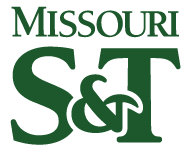 The 2013-14 Leach Theatre Family Film Series at Missouri University of Science and Technology will begin with "101 Dalmatians" by Walt Disney Pictures on Saturday, Sept. 14. This series of family-friendly films will be shown at Leach Theatre in Missouri S&T's Castleman Hall, 10th and Main streets in Rolla, Mo.
All shows will begin at 11 a.m. Admission is $3 per person. Tickets will be available at the Leach Theatre Box Office beginning at 10 a.m. the day of the show.
Pizza, soda and fun activities are available following each film for a nominal charge. For more information, visit the website at leachtheatre.mst.edu or call 573-341-4219.
Additional films in the series include:
"Scooby Doo and the Goblin King" (Warner Brothers) – Oct. 26
"Tinker Bell and the Lost Treasure" (Disney) – Nov. 16
"Prep and Landing" (Disney) – Dec. 7
"Cinderella" (Disney) – Jan. 18, 2014
"The Pirates Who Don't Do Anything" (Universal Pictures) – Feb. 15, 2014