Is secondhand smoke from vapes less toxic than from traditional cigarettes?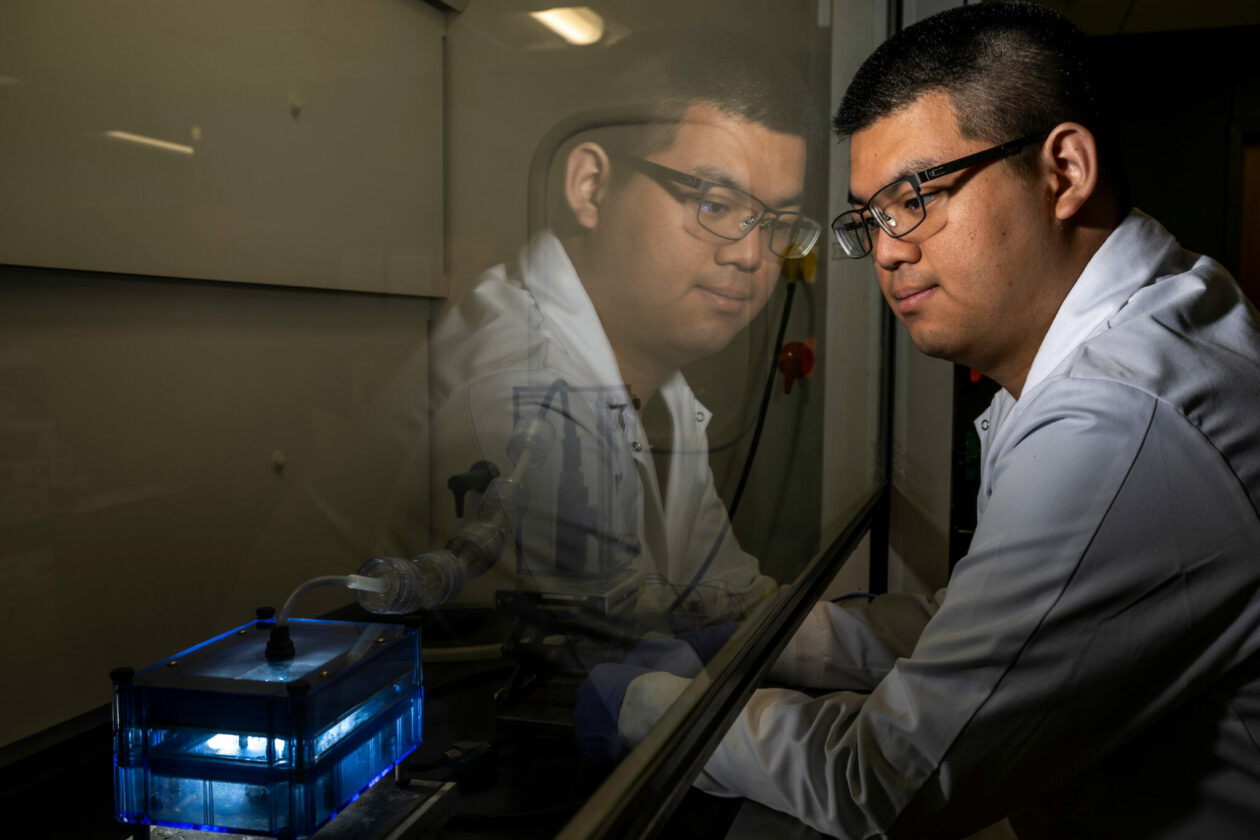 According to the National Youth Tobacco Survey in 2020, 33.8% of U.S. middle and high school students report that they have been exposed to secondhand e-cigarette aerosols in indoor spaces. But little is known about how inhaling the heated metals, flavorings and other chemicals in the electronic cigarettes affect health.
So what is the adverse health effect in the secondhand smoke from electronic cigarettes? A Missouri S&T toxicologist is working to categorize the physical, chemical and toxicological properties of secondhand smoke created by electronic nicotine delivery systems when indoors.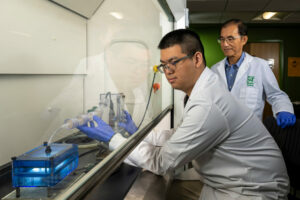 Dr. Yue-Wern Huang, a professor of biological sciences at Missouri S&T, and his collaborator Dr. Yang Wang, an assistant professor at the University of Miami, have invented a simulated respiratory system, similar to an artificial lung, that inhales and exhales the same way people take in smoke. His graduate student, Ta-Chun Lin, coded the respiratory system using AI prompts to automate the system to simulate human smoke behavior, and the team is applying for a patent for the device.
Despite extensive studies on primary aerosols generated from e-cigarettes, Huang says that the properties of secondhand smoke are insufficiently understood because the aerosols need to be generated by human subjects using devices.
"Usually, to look at this sort of health problem you need to conduct human-to-human research, in this case one person smoking the e-cigarette and one person having the smoke blown at them and inhaling it," says Huang. "But we can limit the variables by using the simulated respiratory system to mimic human behavior, since every individual has different health backgrounds and statuses. Our simulated respiratory system is coded to inhale and exhale smoke in four seconds, then pause 30 seconds, to enjoy the smoke, similar to how a smoker would take a puff on a cigarette."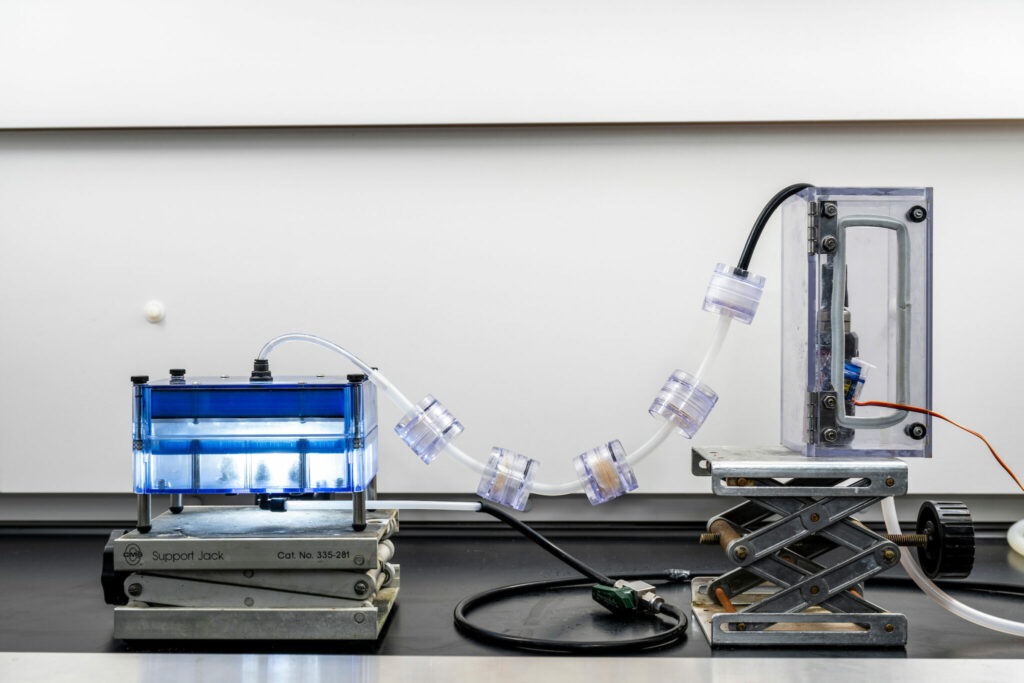 Huang says that the project's original idea comes from testing fabrics for COVID-19 facial protection with Wang. The two noticed that filters would block some types of aerosols much better than others.
"I thought it was a crazy idea at first to apply that research to smoking, but he ran with it," says Huang. "We are now collaborating on the project, with Yang characterize the aerosols themselves and I am investigating the biological aspects of the organic compounds in things like the liquid flavors and nicotine."
Huang hopes to answer questions such as how does secondhand smoke evolve in controlled environments, will secondhand aerosols induce oxidative stress and cytotoxicity, and what are the roles of metals and flavorings in the secondhand smoke contributing the chronic obstructive pulmonary diseases?
"Secondhand smoke still contributes to cardiovascular diseases, reduced cell survival, elevated oxidative stress, and alteration of epigenetic events – all can be related to lung disease like idiopathic pulmonary fibrosis," says Huang. "This work has the potential to produce a transformative understanding of the behavior and control of indoor secondhand aerosols and help the public form informed opinions on e-cigarette usage."
About Missouri University of Science and Technology
Missouri University of Science and Technology (Missouri S&T) is a STEM-focused research university of over 7,000 students located in Rolla, Missouri. Part of the four-campus University of Missouri System, Missouri S&T offers over 100 degrees in 40 areas of study and is among the nation's top public universities for salary impact, according to the Wall Street Journal. For more information about Missouri S&T, visit www.mst.edu.