Ivliyeva named Curators' Distinguished Teaching Professor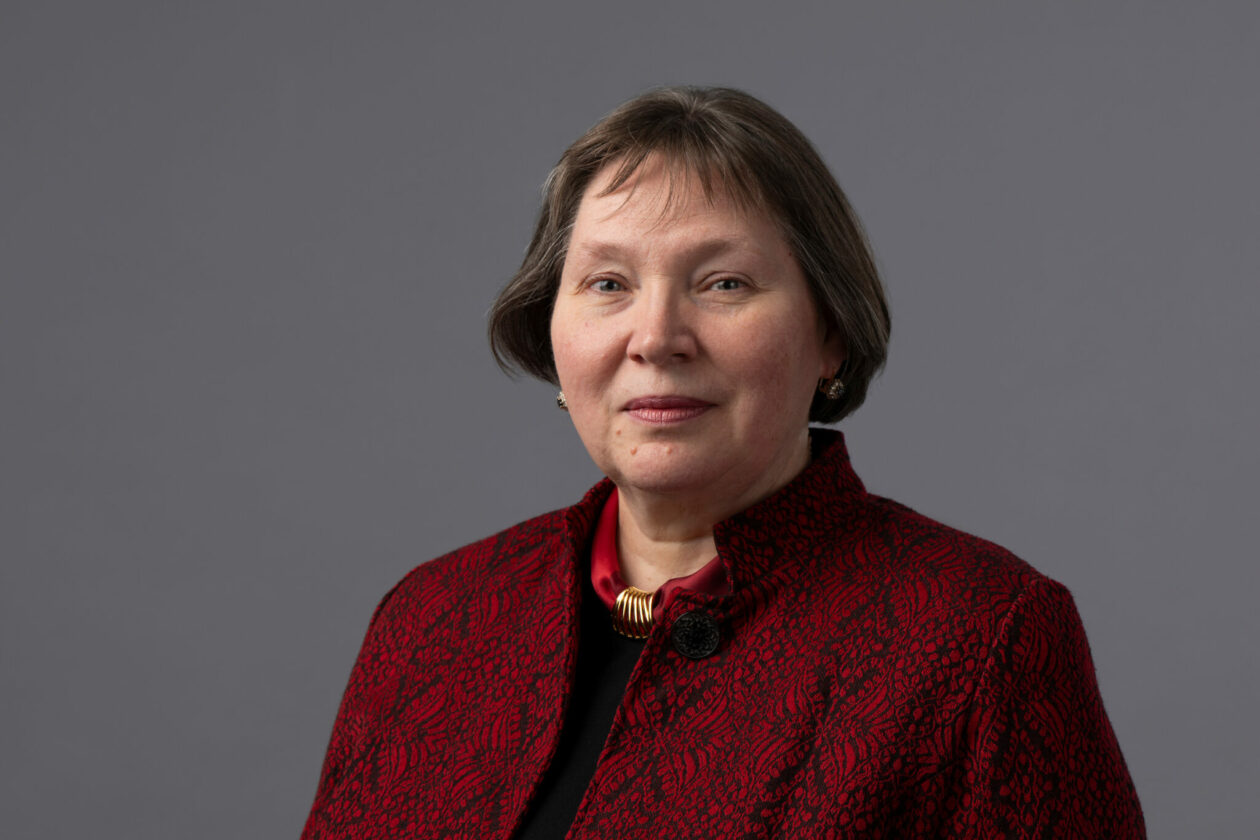 Dr. Irina Ivliyeva, interim chair of arts, languages, and philosophy and professor of Russian at Missouri S&T, has been named Curators' Distinguished Teaching Professor.
The Curators' Distinguished Teaching Professorship was established at S&T in 1990 to honor outstanding professors, call attention to teaching excellence, and foster improvements in teaching and learning.
Ivliyeva joined the Missouri S&T faculty in 1997 as a lecturer of Russian. Between 2000 and 2020, she has served as a lead in the American pronunciation program at S&T's Speech Communication Center and a senior assessor for the semi-annual Graduate Teaching Assistant Workshop. She was named instructor of Russian in 2000, assistant professor of Russian in 2006, associate professor in 2012, and professor in 2018.
During her tenure, Ivliyeva has received multiple awards for outstanding teaching, as well as Faculty Service and Faculty Excellence awards. She was named an Honorary Knight of St. Patrick Court in 2011, Missouri S&T's Woman of the Year in 2012 and earned the College of Arts, Sciences, and Education Dean's Medal for Outstanding Commitment to Undergraduate Student Success in 2023.
Ivliyeva has served on S&T's Campus Curriculum Committee and the Female and Underrepresented Minority Faculty Recruiting and Retention Task Force, and is a faculty evaluator for the annual Undergraduate Research Conference. She served as chair of S&T's Center for Advancing Faculty Excellence (CAFE) from June 2019 to July 2022.
Prior to joining S&T, Ivliyeva served as an assistant professor of Russian at the Moscow Power Engineering Institute in Russia, a visiting instructor of Russian at the University of Maryland at College Park, and an instructor of Russian and Russian House advisor for the Summer Russian Language Institute in Budapest, Hungary.
Ivliyeva earned a Ph.D. in linguistics from the Russian Academy of Sciences in Moscow in 1997. Her specialty is Russian language, general and Russian semantics, and word formation synthesis. She earned a Master of Arts degree in Russian language and literature and its teaching from the Lomonosov Moscow State University School of Philology in Moscow in 1989.
About Missouri University of Science and Technology
Missouri University of Science and Technology (Missouri S&T) is a STEM-focused research university of over 7,000 students. Part of the four-campus University of Missouri System and located in Rolla, Missouri, Missouri S&T offers 101 degrees in 40 areas of study and is among the nation's top 10 universities for return on investment, according to Business Insider. For more information about Missouri S&T, visit www.mst.edu.