S&T environmental engineering leader accepts Mathes Chair position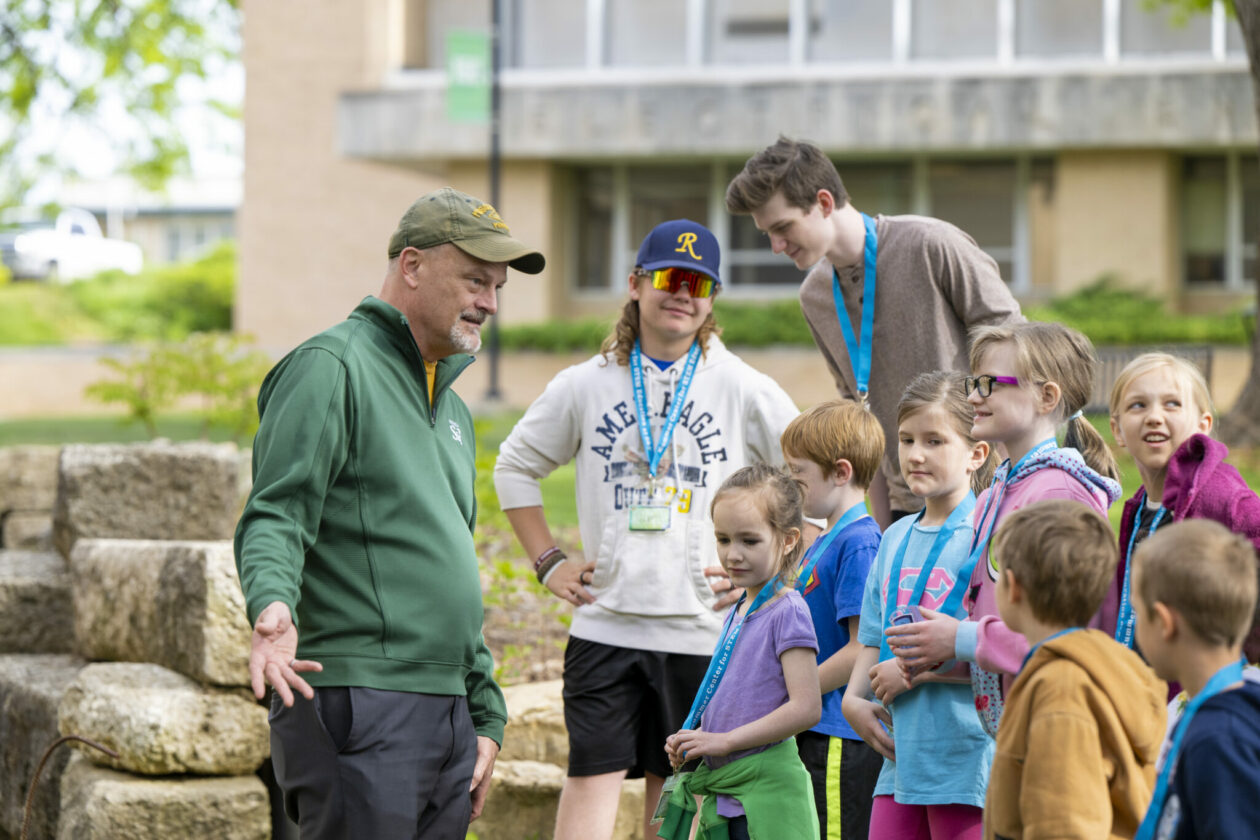 Missouri S&T will have a new John A. and Susan Mathes Chair of Environmental Engineering beginning Sept. 1, but this person will not be new to the S&T community.

Dr. Joel Burken, S&T's longtime chair of civil, architectural and environmental engineering, has accepted the endowed position within the department.

"Dr. Burken is a natural fit for this position, as he is a top researcher and leader in the field of environmental engineering," says Dr. David Borrok, vice provost and dean of the S&T College of Engineering and Computing. "Joel's passion for the field is remarkable, and I am excited to see what he accomplishes while serving in this position."

Burken has served as chair of the department since 2016 but is stepping down from the position at the end of the upcoming academic year. A national search for his replacement has already started.

"Over the past several years, I have been privileged to lead one of the best engineering departments in the country," Burken says. "Our alumni, students and faculty members truly aspire to change the world through their work as engineers, and it is amazing to see what they accomplish and humbling to be part of it.

John Mathes is one of our department's most influential alumni who I've had the pleasure to know since I started at S&T, and I am honored to now serve as the Mathes Chair. John has always been an active alumni leader for our department and university."

Burken earned a Ph.D., master's degree and bachelor's degree in civil and environmental engineering from the University of Iowa. After finishing his Ph.D., he joined the Missouri S&T faculty in 1997 and rose to the rank of professor in 2008. He also previously served as associate chair of his department, as well as director of the university's Environmental Research Center. His work over the years has also taken him abroad to temporary positions in countries such as Switzerland, Denmark and New Zealand.

He has been a pioneering researcher in the areas of phytoforensics and phytoremediation and was awarded a patent. Some of his other research interests include biological wastewater treatment, constructed wetlands and green remediation.

Burken also received the National Science Foundation's CAREER award for his research, as well as two Rudolph Hering Medals from the American Society of Environmental Engineers and the Academy of Environmetnal Engineers and Scientists' Science Award. He is a Fellow of the Association of Environmental Engineering and Science Professors (AEESP) and was recently appointed an inaugural fellow for the Taylor Geospatial Institute.

In 2002, he helped establish the university's undergraduate environmental engineering program, and he is also credited for his work to establish the Chester and Evelyn Baker Greenhouse as well as the green roof research facilities atop the Emerson Electrical Engineering Building.

John and Susan Mathes have supported S&T for decades by sharing their expertise, passion and financial resources. In 1995, the couple established a named professorship, and in 2006, in partnership with the Missouri Endowed Faculty Program, they elevated the position to an endowed chair.

John Mathes earned bachelor's and master's degrees in civil engineering in 1967 and 1968, respectively, from Missouri S&T. He is the founder of the John Mathes and Associates Inc. environmental engineering firm, which was later acquired by Burlington Environmental.

Mathes was also involved in efforts to expand the university's civil engineering department to become the civil, architectural and environmental engineering department. He has also served as president of the University of Missouri Board of Curators and on the Missouri S&T Board of Trustees.

For more information about the civil, architectural and environmental engineering department, visit care.mst.edu.
About Missouri S&T
Missouri University of Science and Technology (Missouri S&T) is a STEM-focused research university of over 7,000 students. Part of the four-campus University of Missouri System and located in Rolla, Missouri, Missouri S&T offers 101 degrees in 40 areas of study and is among the nation's top 10 universities for return on investment, according to Business Insider. For more information about Missouri S&T, visit www.mst.edu.