It's a Small World (After All)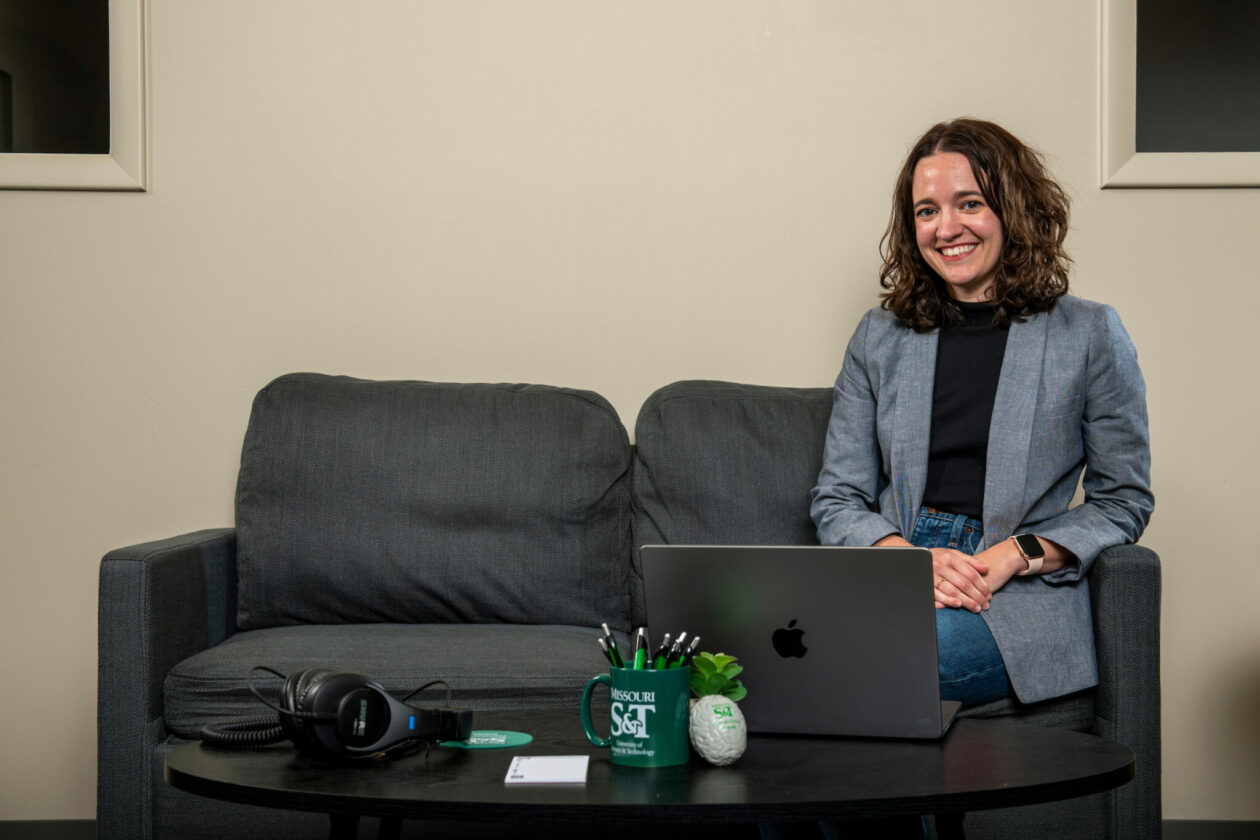 What do Polish classical pianist Frédéric Chopin and Ska band Reel Big Fish have in common? The answer is that both are on Dr. Amy Belfi's playlist. An appropriate mix, perhaps, considering the neuroscientist focuses on the field of music cognition.
"When I was 10 years old, my family received a piano from some relatives, and I was in love with it and immediately started taking lessons," says Belfi, an assistant professor of psychological science at Missouri S&T. "That led to performing in the choir in high school at a very competitive music program – it was a show choir like on the TV show 'Glee.' I also performed in a choir during my undergraduate days."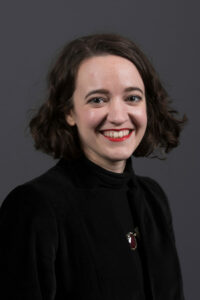 Belfi earned a bachelor's degree in psychology from St. Olaf College and a Ph.D. in neuroscience from the University of Iowa. She joined Missouri S&T in 2017 from New York University, where she served as a postdoctoral associate.
"I love being back in the Midwest and seeing trees outside my office window," says Belfi. "New York was a ton of fun and I miss being able to see the newest Broadway musicals, but I always knew I wanted to go back to this area."
Send in the curious students
Belfi's research covers a broad range of topics in music and autobiographical memory, musical imagery, aesthetic judgments of music, and musical anhedonia.
"My research is all about why we like what we like when it comes to art," says Belfi. "Music is a particularly personal thing, and even one's musical experience or propensity to enjoy it could affect the way music triggers memories for them."
Belfi's laboratory reflects her specialty – both the lab and her neuroscience focus are interdisciplinary. Her lab includes psychology students, of course, but also students majoring in biological sciences, mathematics and statistics, and electrical engineering.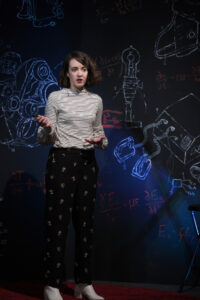 "I love working with undergraduate students while conducting research projects – I could not do the amount of research I do without them," says Belfi. "When I was a graduate student, I knew I wanted to work somewhere where I could keep working with students because it is such an important part of their education. They can get experience with lab work, and even conduct interviews and tests themselves."
Looking to travel?
Growing up, Belfi says that some of her favorite memories came from family trips to Disney World. So, when she recently saw an advertisement offering to train Disney trip planners, the job really appealed to her, and she decided to pick it up "as a hobby" she says. Belfi is now an authorized Disney and Universal vacation planner. She provides free plans and guides as a travel agent.
"I love planning and helping folks be as efficient as possible on their vacations," says Belfi. "I've booked over 20 trips for clients. You have to plan for these kinds of vacations, and it is awesome to hear from clients after they return about how perfect their time was there."
Everyone needs a hobby, even neuroscientists who are Fellows of the Psychonomic Society. You can find Belfi's free travel help on Instagram @thetravelingdisnerd or read more about her new hobby in a recent VoyageSTL story.