A history of the historian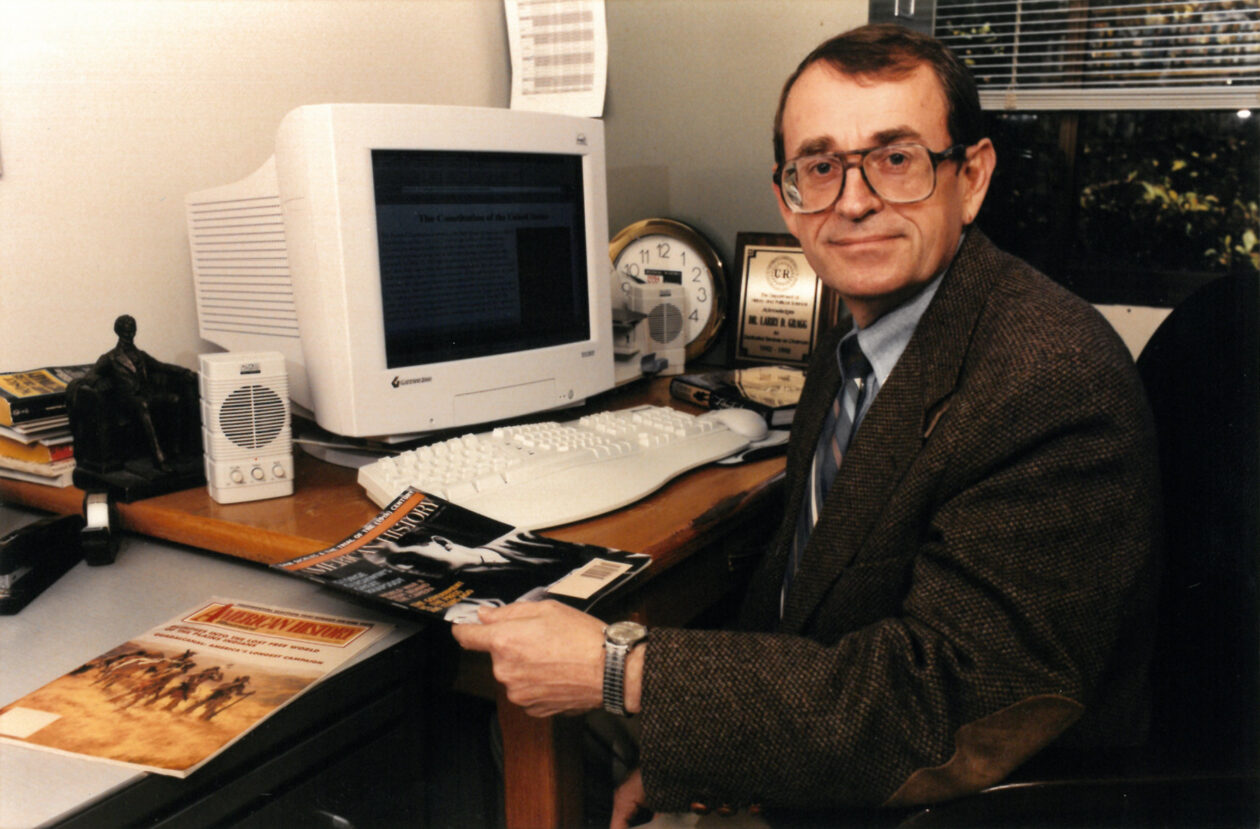 In the seventh grade, Dr. Larry Gragg knew he wanted to be a historian. His teacher assigned him to write about any person in popular culture and Gragg picked up his first biography to read about the New York Yankees first baseman Lou Gehrig. What followed from that class project was a lifetime of research and interviews.
Gragg started teaching at Missouri S&T in 1977 and retired from the faculty in 2021. He then became S&T's first university historian. During his career, one of the main things that stands out to him is the change in students over the decades.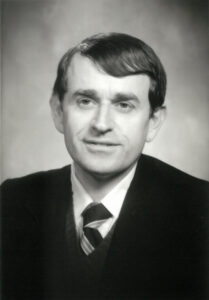 "Today's students are better academically than students from the past, in that S&T has a lot of students entering with high test scores and high GPAs, who were at the top of their class in high school," says Gragg, Curators' Distinguished Teaching Professor emeritus of history and political science. "But what I have noticed is that they are not as prepared for the workload as past students."
To remedy this, Gragg recommends that students get to know their professors.
"I tell students to ask for help during office hours and visit with professors to learn as much as you can while studying," says Gragg. "Don't be afraid to ask them questions or to clarify a point they made during a lecture."
150 years of history
Gragg probably knows more about Missouri S&T than anyone else in the world. As the author of the university's latest official history, Forged in Gold, Missouri S&T's First 150 Years, Gragg conducted over 80 interviews and read every edition of the Rollamo yearbook since 1907 and every edition of The Missouri Miner newspaper since 1915.
"One constant I saw throughout the history of the school was alumni sharing stories of faculty who cared about their success as students," says Gragg. "More than 600 comments reviewed, and that was the running theme – that undergraduate success has been priority number one in Rolla."
Currently, he is writing a biography about Fred S. Kummer, a 1955 graduate who, with his wife, June, donated $300 million to S&T in 2020. The gift remains the largest single gift ever to any Missouri university, public or private, and the fifth-largest gift to any public institution in the nation, according to data compiled by The Chronicle of Higher Education.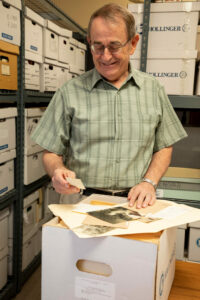 "Fred fits the pattern of our typical S&T students," says Gragg. "He was from a modest background and arrived in Rolla newly married and driving his sole possession – an Airstream trailer. Fred credits S&T with a lot of his success for teaching him how to think like an engineer and manage both his time and life. The Kummers fit the rags-to-riches myth of the American dream – the only thing that sets them apart from some of those stories was access to a great education."
Why the Las Vegas focus?
Gragg started his career researching Quaker families and the Salem witch trials in the colonial days of the United States. This led him to finding a lot of source material in the Barbados archives, of all places, which then led to an interest in the colonization of the Caribbean nation.
While traveling to the island, he often took other history books along to read and got hooked on the history of Las Vegas – particularly what would cause ever more people to travel to the middle of a desert. That, in turn, led to an interest in mobsters and gangsters who operated out of the city in around the 1940-50s. He has written 10 books and over 40 articles in his career.
"In the recent years, I have done a lot of research in Las Vegas and stayed in the same hotel a few times, and I was shocked to learn I was remembered by the concierge who was in charge of finding taxis for the tourists," says Gragg. "After being away from Vegas for about a year, the same concierge saw me exit the hotel and he quickly flagged down a cab and told them where I was headed. Without asking me or speaking to me he said, 'University of Nevada library, please,' to the driver. I asked him, 'How did you know where I was going?' He said in all his years in Las Vegas, I was the only person who had ever asked to go to the library."