S&T researchers awarded $2 million to assess public perception of nuclear waste sites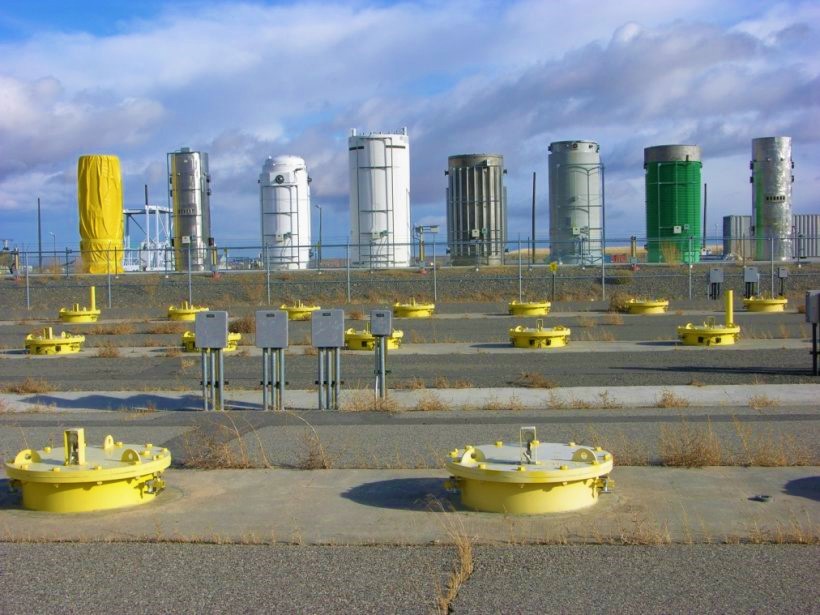 Researchers from Missouri University of Science and Technology have been awarded a $2 million grant from the U.S. Department of Energy to assist the agency in finding interim storage sites for the country's spent nuclear fuel. 

For decades, the federal government has explored the possibility of storing nuclear waste in a repository at the Yucca Mountain in Nevada, but the DOE now says that option is off the table.  This has led to S&T's involvement as the leader of one of 13 teams across the nation conducting research for the agency.

The S&T team will assess and document the concerns of residents in the St. Louis area who live in the proximity of legacy waste sites where national defense-related nuclear material from World War II up to the Cold War is stored.

"Nuclear waste is often stored in specially designed storage pools or dry casks" says Dr. Shoaib Usman, associate professor of nuclear engineering and radiation science. "While both these methods of storage are safe and secured, the DOE is under legal obligation under Nuclear Waste Policy Act to take charge of this fuel for its final disposal and is exploring a consent-based approach for interested communities." 

Usman says that, with this approach, the DOE plans to work with consenting communities to store the materials on an interim basis until a more permanent waste location can be found and developed.  The DOE is not yet soliciting specific volunteer communities, and Usman says his team is not seeking to influence St. Louis residents to take on more waste.

Rather, the team aims to learn more about the community members' perceptions and concerns related to storing nuclear waste.

"In the absence of a willing community consenting to host this spent nuclear fuel, who else would be a better surrogate to learn from than communities living in the proximity of legacy sites?" Usman says.

"We can't change the past but can learn from it for a better future," he says. "Our goal is not to convince these legacy site communities that nuclear waste has no risk, but rather to capture feelings, concerns and needs of those living near legacy sites, while also educating them more on the topic."

Usman says that residents will be educated about four main topics related to the nuclear waste –nuclear fuel cycle, radiological pathways, health physics, and the concept of risk. As the community members learn more, the research team will survey them to see how this information has affected their opinions.

"Many people in these communities have been impacted by the storage of nuclear waste, or they have strong feelings about this topic," Usman says. "This will be invaluable information for the DOE to consider as they progress to the next stages of this initiative."

The grant project is expected to conclude in May 2025. S&T's partners for the project include University of Illinois Urbana-Champaign, Saint Louis University, the University of Missouri, and additional subject matter experts who will assist in educating the community members.

To learn more about Missouri S&T's nuclear engineering and radiation science programs, visit nuclear.mst.edu.
About Missouri S&T
Missouri University of Science and Technology (Missouri S&T) is a STEM-focused research university of over 7,000 students. Part of the four-campus University of Missouri System and located in Rolla, Missouri, Missouri S&T offers 101 degrees in 40 areas of study and is among the nation's top 10 universities for return on investment, according to Business Insider. For more information about Missouri S&T, visit www.mst.edu.