Missouri S&T seeks K-12 teachers to present at regional STEM conference, July 31-Aug. 1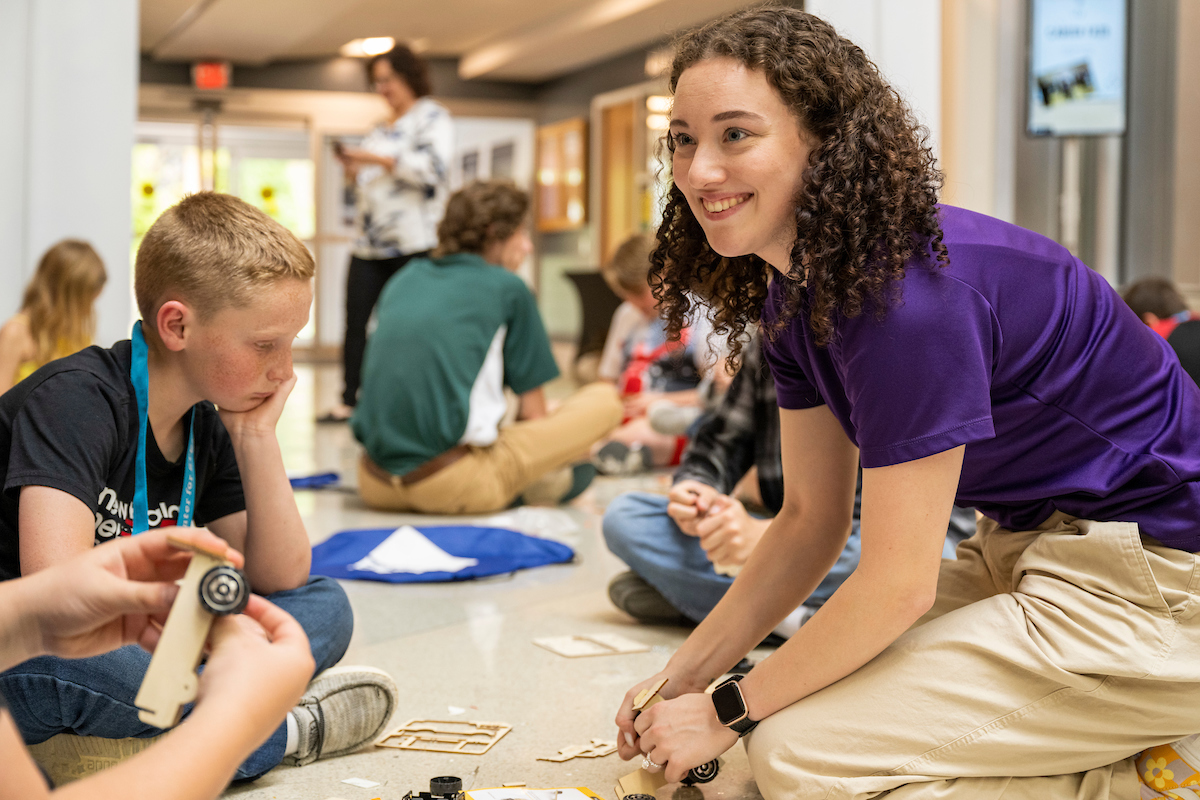 The Kummer Center for STEM Education at Missouri University of Science and Technology is seeking K-12 STEM teachers, educational partners and others with expertise in K-12 STEM education to deliver one-hour presentations at its upcoming Regional STEM Conference, Monday, July 31, and Tuesday, Aug. 1 on the S&T campus in Rolla. The acronym STEM stands for science, technology, engineering and math.
The conference opens at 11:00 a.m. Monday, July 31, with a keynote address at the Leach Theatre in Castleman Hall, located on the S&T campus at 400 W. 10th St. in Rolla. Doors open at 10:30 a.m.
The intended audience includes K-12 STEM educators, administrators and others interested in STEM education, with a focus on how rural districts that aren't as resourced as their urban counterparts deliver compelling STEM-related instruction. The one-hour sessions presented by STEM educators are scheduled across both days of the conference. S&T plans to host the conference annually.
Courtney Jones, director of the STEM Center, says the main goal of the conference is to invite STEM educators who often work in isolation in rural districts into an evolving community. Jones says that attendees will be encouraged after the conference to form STEM alliances patterned after those that exist in larger districts.
"Our main purpose is to foster a collaborative environment that will last long after the conference ends," Jones says. "Throughout our two days, educators will come together to share their knowledge, experience and resources with one another. At the same time, attendees will be inspired by what they learn from other educators and acquire new techniques and approaches to invigorate their own classrooms."
Jones, a former high school principal, encourages all who teach STEM-related topics to consider presenting at the conference, an event she believes is the first step in building a regional community for STEM educators.
"The expertise and insights you've developed as a teacher could contribute significantly to the success of other educators who attend the conference," she says. "Whether you've developed an innovative STEM activity, implemented a successful STEM program or learned valuable lessons about important topics, from being strategic about community engagement to grant writing, I guarantee that at least one person at the conference will take something from your presentation to enhance their own teaching."
Need-based scholarships are available to cover conference tuition, which is $50. For questions about registering for the conference or delivering a presentation, please email stemcenter@mst.edu.
About Missouri University of Science and Technology
Missouri University of Science and Technology (Missouri S&T) is a STEM-focused research university of over 7,000 students. Part of the four-campus University of Missouri System and located in Rolla, Missouri, Missouri S&T offers 101 degrees in 40 areas of study and is among the nation's top 10 universities for return on investment, according to Business Insider. For more information about Missouri S&T, visit www.mst.edu.