Wayne Laufer receives honorary degree from S&T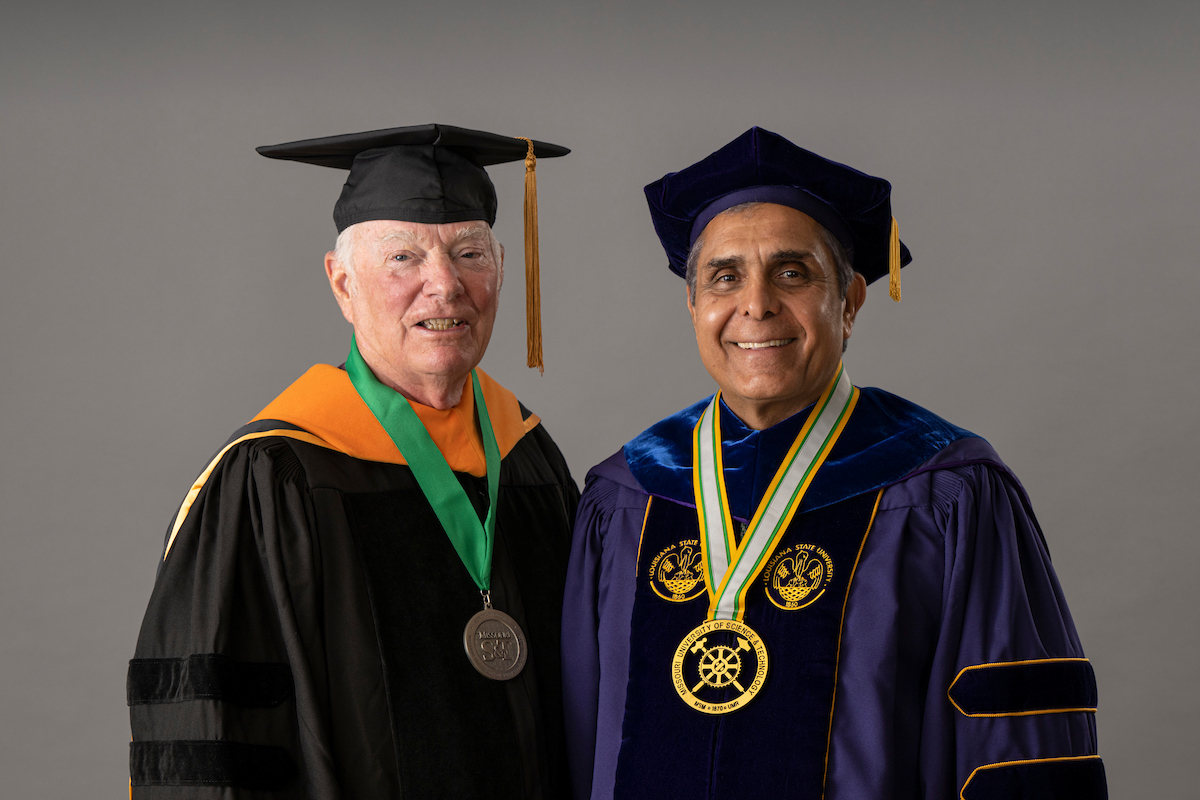 Wayne Laufer of Sanibel, Florida, retired co-founder and chief executive officer of Bois d'Arc Energy Corp. and a Missouri University of Science and Technology graduate, was awarded the doctor of engineering, honoris causa, during the Missouri S&T spring commencement ceremonies on Saturday, May 13.
Laufer earned a bachelor's degree in civil engineering from Missouri S&T in 1967. After graduation, he began his career as a production engineer with Shell Oil Co. in New Orleans, where he gained extensive experience in offshore oil and gas engineering, operations, and management.
A decade later, Laufer left Shell and co-founded a petroleum engineering consulting firm with a former Shell colleague. The firm later became part of Schlumberger.
In the early 1980s, Laufer served as president of engineering and operations for two small Dallas-area oil producers before co-founding Bois d'Arc Resources Ltd. and Bois d'Arc Offshore Ltd. in 1983. Over the next two decades, he steered Bois d'Arc into continued growth — and took the company public on the New York Stock Exchange in 2005.
The company sold in 2008, and Laufer retired, although he continues to invest in entrepreneurial ventures and oversees the Wayne Laufer Charitable Foundation with his wife, Gayle. Since its inception in 2010, the foundation has awarded 60 undergraduate scholarships, 15 to students who have attended Missouri S&T to study engineering or other STEM disciplines. In 2009, the Laufers established the Wayne and Gayle Laufer Endowed Chair in Energy at Missouri S&T, where Laufer is a member of the Academy of Civil Engineers.