Lights, camera, action! Movie Makers camp open for registration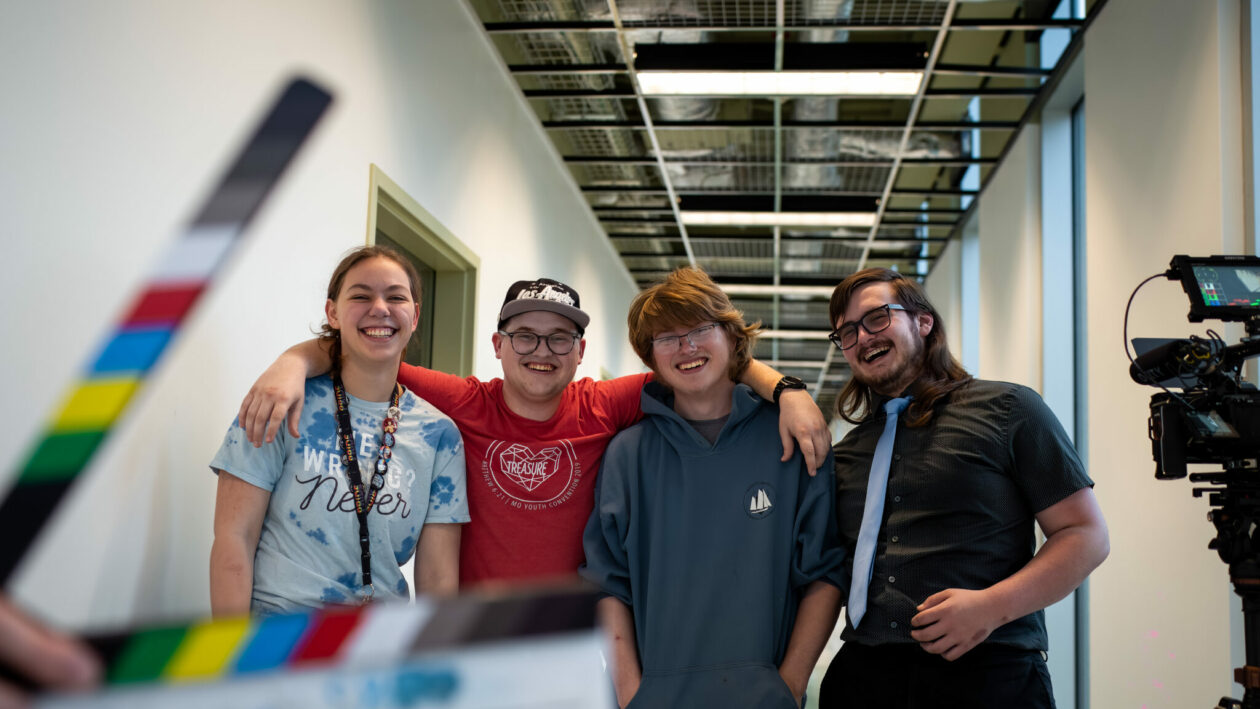 Registration is now open for Movie Makers, an evening camp offered by the Kummer Center for STEM Education at Missouri S&T. Movie Makers takes place 5-9 p.m. Tuesday, June 20, through Saturday, June 24. The camp is open to students entering grades 5-12. Tuition for the camp is $400, which includes all activities, supplies and meals. Full scholarships are available.
The first four days of Movie Makers will focus on the craft of filmmaking, covering topics such as writing for the camera, acting, lighting, audio, directing, and the basics of production and post-production. The final session will be a film festival, with screenings of the student-produced films, awards and a photo session, complete with a photographer and a red carpet.
"This camp will give students an opportunity to experience how the interplay between creativity and technology fosters artistic expression that can have a significant impact on our culture," says Courtney Jones, director of the STEM center. "From creatives to those who are passionate about technology, this camp is perfect for students of all experience levels who love to learn by doing."
Movie Makers will be led by Victoria Hagni, a senior media producer for Mizzou Academy. An award-winning videographer,she produces short films under the name of her production company, Ice Media.
Together with Adam Davis, videographer, and Stevie Tupper, stage manager for Fine Linen Theatre, the three launched Movie Makers Camp in 2022 to provide local children more hands-on artistic opportunities.
"We're excited to join forces with S&T this year to grow the camp even more and reach young people around Missouri who are interested in how creativity and technology come together to create compelling stories," Hagni says.
For more information, email stemcenter@mst.edu or call 573-341-6204. Register online at summer.mst.edu.