S&T Academy of Mines and Metallurgy inducts new members
Three graduates of Missouri S&T were inducted into the Missouri S&T Academy of Mines and Metallurgy at an induction ceremony held Thursday, April 13, on the S&T campus.
The academy is an advisory group that was founded in 1954. The group includes graduates and others who have made outstanding contributions to their professions. 
The 2023 inductees are as follows:
Dave Akers of Morton, Illinois, advanced materials research manager for Caterpillar, earned bachelor's and master's degrees in metallurgical engineering from Missouri S&T in 1999 and 2002, respectively. Akers has over 20 years of engineering, product and technology development, and leadership experience in materials engineering and diesel engines and aftertreatment. Over the last 10 years, Akers has led large technical teams responsible for millions of dollars of product development primarily in energy and mining markets. He has led the development of multiple new technologies that contribute to significant global reductions in diesel engine emissions. As an active Missouri S&T alumnus, Akers has participated in the Corporate Development Council, the Board of Trustees, and the Miner Alumni Association board of directors. He is a member of his local ASM chapter's executive committee. From 2020 to present, he has personally led recruitment and development of metallurgical and materials engineering talent for Caterpillar, building sustainable talent streams that encourage students to pursue a career in this important field.

Clay McNail of Farmington, Missouri, maintenance superintendent at The Doe Run Co.'s Sweetwater Mine and Mill, earned bachelor's and master of engineering degrees in mining engineering with an emphasis in explosives engineering from Missouri S&T in 1998 and 2013, respectively. McNail began his mining career in 1998 as a quarry supervisor for Hanson Aggregates in Atlanta and later in southern Ohio as quarry superintendent. He has also served as mine engineer III, general mine supervisor and mine superintendent at the Brushy Creek, Fletcher and Sweetwater Mines. McNail was a founding member of the S&T student chapter of the International Society of Explosives Engineers and served as its first vice president. He has been a contributing member of the Society of Mining, Megallurgy and Exploration since 1994 and will be the program area manager for mining and exploration operations technical sessions at MineExchange 2024. He is also active in Kappa Sigma fraternity, the Masonic Lodge and York Rite Bodies, Veterans of Foreign War Auxiliary, and Benevolent and Protective Order of the Elks.
Scott Strickland of Findlay, Ohio, director of engineering and technical services for the National Lime and Stone Co., earned a bachelor's degree in mining engineering from Missouri S&T in 2002. Now with 20-plus years in the quarrying industry, he has progressed from entry-level management to senior leadership, responsible for directing activity across a diverse business group operating in multiple states. Strickland has participated in several critical projects over the course of his career, including the development of greenfield operations, surface mine to underground mine development and transition, exploration of potential reserve bases to include financial analysis, and multiple operational assessment and improvement initiatives. He has been instrumental in the development of successful internship programs and assisting in the development of an operations trainee program ushering in new mining professionals into the quarrying business.  And he has been involved in the National Stone, Sand and Gravel Association through the Young Leaders program and is currently on legislative and public relations committees in the Ohio Aggregate and Industrial Minerals Association.  
Two current faculty members received awards during the academy induction ceremony:
Dr. Shoaib Usman, associate professor of nuclear engineering and radiation science at Missouri S&T, received the Senior Faculty Award.
Dr. Taghi Sherizadeh, assistant professor of mining and explosives engineering at Missouri S&T, received the Junior Faculty Award.
In addition, six students received scholarship awards from the academy:
Lester Biggs, a senior in petroleum engineering from Pittsburg, Kansas.
Narrie Loftus, a senior in nuclear engineering from Sonoma, California.
Jackson Piontek, a senior in metallurgical engineering from Washington, Missouri.
Alyssa Robinson, a senior in ceramic engineering from Pasadena, California.
Nicolas Sanchez, a senior in mining engineering from Rolla, Missouri.
Hope Strausbaugh, a 2022 mechanical engineering graduate and a senior in geological engineering from Rogersville, Missouri.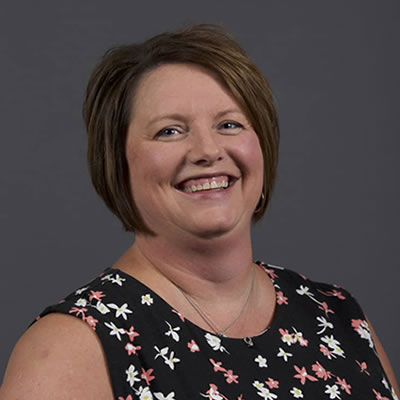 Looking for something?
CASE Department News
CEC Department News
Kummer College Department News