Cain named chief marketing and communications officer for Missouri S&T
Cheryl Cain has been named vice chancellor of marketing and communications and chief marketing and communications officer at Missouri S&T. She is currently vice president for marketing and communications at Texas A&M-Corpus Christi. Her appointment will begin July 3.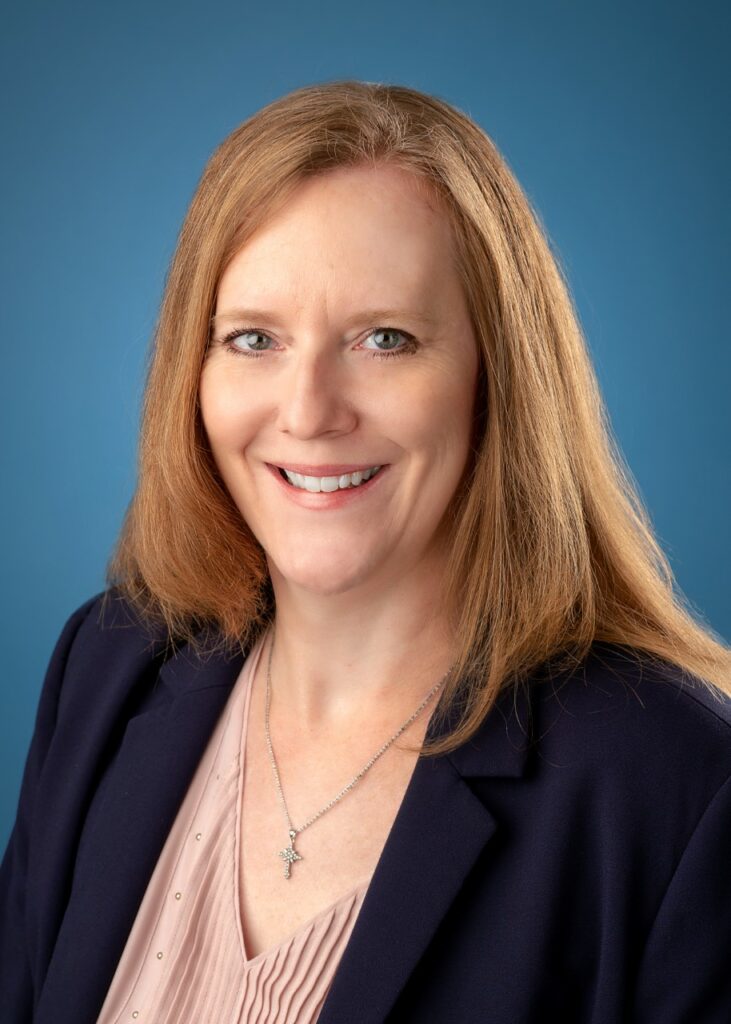 "I am pleased to welcome Cheryl Cain to the S&T family," says Dr. Mo Dehghani, Missouri S&T chancellor. "Cheryl is an innovative marketing professional with a proven record in higher education as a creative and collaborative leader. With her guidance, I am confident that we can further elevate S&T through our marketing and communications initiatives."
Cain has served in her current role at Texas A&M-Corpus Christi since 2018, leading a team of professionals in communications, marketing, web services and social media. During her tenure as vice president for marketing and communications, she has expanded the university's licensing program and developed strategies to enhance the university's brand, oversaw the creation and implementation of a new university website, developed marketing plans to increase visibility in collaboration with the enrollment management team, crafted the university's first comprehensive brand guide, served on the university's President's Cabinet, and advised in matters of crisis communications.
"I am honored to join the talented team at Missouri S&T," Cain says. "The university has a great legacy of excellence and service, and I look forward to helping build upon that foundation and elevating Missouri S&T's reputation."
Cain will succeed Andrew Careaga, S&T's current chief marketing and communications officer. Careaga, who first joined S&T as a staff writer in 1991, announced in January his plans to retire this year.
"I am grateful for Andy Careaga's service to Missouri S&T for more than 30 years," Dehghani says. "Since becoming chancellor in 2019, I have worked closely with Andy and have witnessed firsthand his commitment to and knowledge base of this great university as well as his marketing and communications expertise. I appreciate his willingness to welcome Cheryl in July and assist with the transition of leadership."
Missouri S&T's marketing and communications team includes professionals in creative services, digital marketing, engagement and outreach, media services and strategic communications.
Cain will report to Chancellor Mo Dehghani and serve on S&T's leadership team. She will lead the university's marketing efforts to elevate the reputation and visibility of S&T regionally, nationally and beyond. Cain will oversee all marketing and communication strategies for internal and external audiences, serve as the university's chief spokesperson, and be responsible for initiatives including brand awareness and ad campaigns, marketing research and strategy, media relations, university publications, interactive and digital marketing, social media, and video production.
Prior to Corpus Christi, Cain was the associate vice president for marketing and communications at Texas A&M-Kingsville. She served Kingsville for 20 years, starting as a communications specialist, and later holding the roles of director of public affairs, director of publications, director of marketing and creative services, and executive director of marketing and communications.
She started her career in radio broadcasting as a reporter and anchor in New York, and also served as assistant editor for a hearing health magazine in Texas before working in higher education.
Cain holds an MBA in marketing from the University of North Texas, a bachelor's degree in television-radio/broadcast journalism from Ithaca College, and a certificate in strategic communication management from Ithaca College and the International Association of Business Communicators. She is accredited in public relations by the Public Relations Society of America.
Cain is active in community organizations in the Corpus Christi area, including the local YWCA board, the South Texas Public Broadcasting Board of Directors, Boy Scout Troop 65, Women's Shelter of South Texas, and Calallen High School Band Boosters.