Touring the future: Green Schools students visit S&T, learn about sustainability initiatives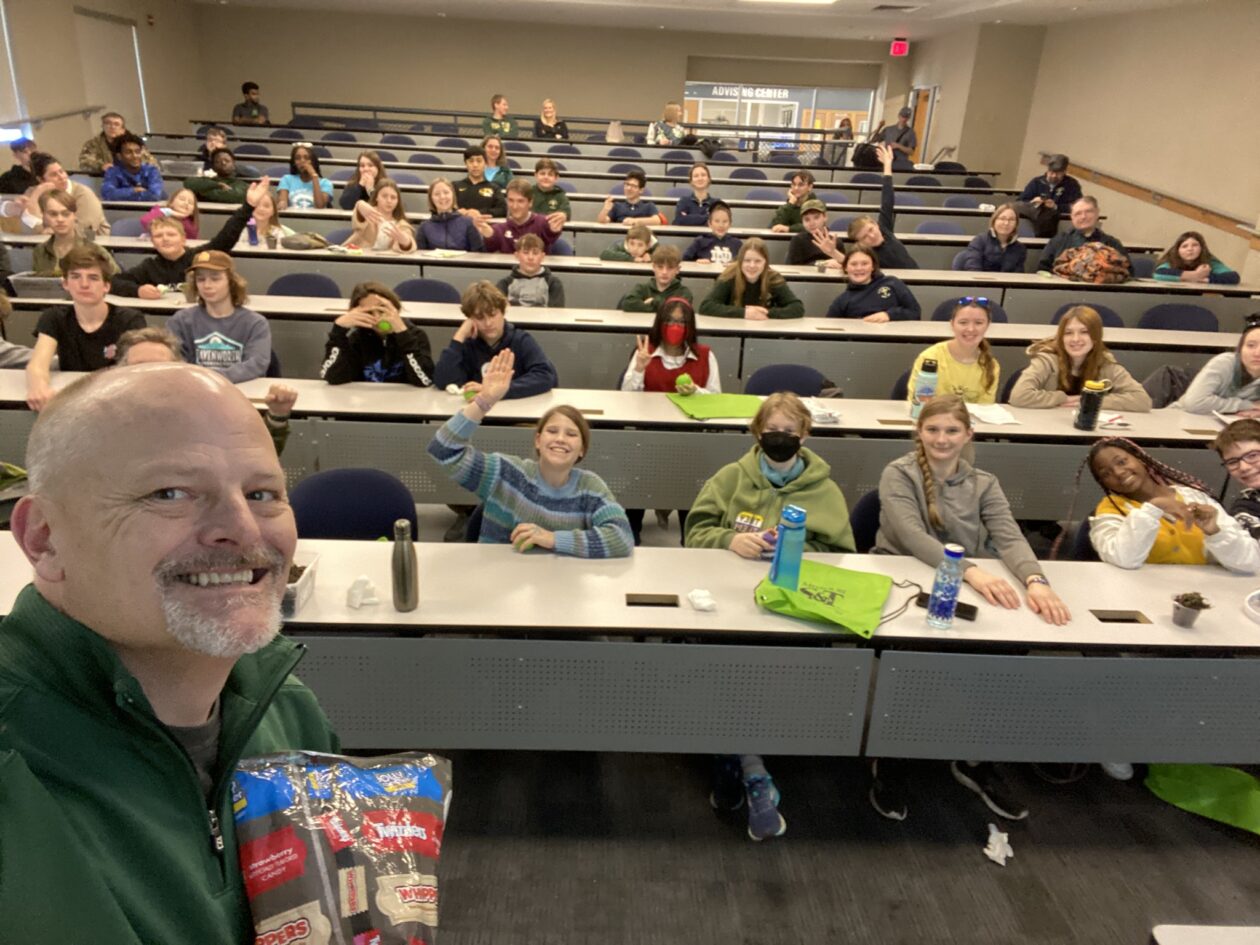 During National Engineers Week 2023, a Missouri S&T alumna shared her old stomping grounds with a group of seventh- and eighth-grade students participating in the Missouri Green Schools Quest who wanted to expand their knowledge related to sustainable engineering principles.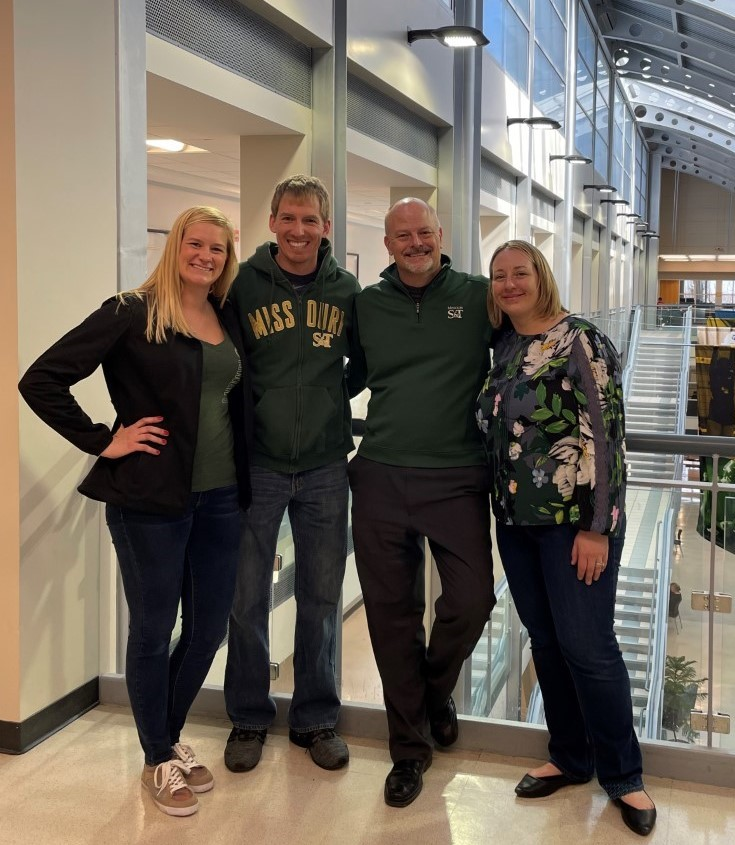 "This was a great opportunity for the students, and I was excited to share Missouri S&T's campus with the next generation of leaders focused on green initiatives," says Anne Faeth-Boyd, a two-time S&T graduate.

Faeth-Boyd earned a bachelor's degree in geology and geophysics in 2002 and a master's degree in environmental engineering in 2004, both from S&T. She currently serves as director of engineering and environmental services for Aegon Asset Management.

"I met with the students before the field trip, and we talked about the wide variety of science and engineering fields that are available," Faeth-Boyd says. "As we walked through the long list of types of engineering that you can pursue, it was really fun to see the kids get engaged and excited when they heard something that clicked for them. 

"I am grateful for the opportunity to help expand their view of the possibilities and to help them see how they can be a force for good," she says.

The 23 students that Faeth-Boyd helped bring to S&T were part of a sustainability class taught by Bill Henske from the Maplewood Richmond Heights School District in Maplewood, Missouri. The school also participates in the Missouri Green Schools program.

This class elected to work with indoor plants to improve indoor air quality and aesthetics, while also discussing and researching other benefits of the plants. Faeth-Boyd serves as the Green Mentor for the students' quest. 

As part of the Green Schools Quest challenge, students must complete a project related to sustainability. Mentors are volunteers paired with participating classes to help the students identify, investigate and implement a no-to-low-cost sustainability project. The Green Schools Quest is supported by the Missouri Gateway Green Building Council.

"Once I saw the outline of what the kids had picked for their project, I asked Dr. Joel Burken, the chair of S&T's civil, architectural and environmental engineering department, if they could do a field trip and learn more about the university's work with plants and efforts related to sustainability. I know that Joel is a great teacher, and S&T has its own indoor greenhouse on the roof of Butler-Carlton Hall and the green roof project atop Emerson Hall, and this would be a great experience for students," she says. 

"I also thought it would be fun for them to see the challenges and successes that researchers were having with plants – and how they were not that different from the ones they were seeing in the classroom."

Faeth-Boyd says Burken quickly agreed to host the group, and the school district was supportive of trip as well. Aegon Asset Management provided lunch for the event. 

As part of the field trip, staff from the Kummer Center for STEM Education at S&T were also on hand to meet with students and provide information on some of S&T's multiple summer camps. Students were able to enter a drawing for camp scholarships and pick up some fun swag as well.

"There are many wonderful opportunities for students interested in camps," Faeth-Boyd says. "One of S&T's newest camps is called 'Girls Go Green,' and this may be a perfect fit for some of the students."

Henske echoed similar sentiments to Faeth-Boyd about his students' experiences at S&T.

"The students all really enjoyed visiting S&T," he says. "This was the first college visit they've had in a long time, and they were able to ask questions and have some great one-on-one time with the faculty."

To go along with learning about S&T's plant efforts, the students also observed several engineering design projects related to sustainability, with the focus being on the processing of water.

"When we left, many of the students asked if we could come back tomorrow," Henske says. "You know the students truly had a great time when really want to come back right away."

A group of students from the St. Charles Christian Home Educators Group also took part in the field trip, as did students from St. Patrick School in Rolla, for a total of over 50 students touring the S&T green roof and participating in the event. 

To learn more about S&T's civil, architectural and environmental engineering programs, visit care.mst.edu.
About Missouri S&T
Missouri University of Science and Technology (Missouri S&T) is a STEM-focused research university of over 7,000 students. Part of the four-campus University of Missouri System and located in Rolla, Missouri, Missouri S&T offers 101 degrees in 40 areas of study and is among the nation's top 10 universities for return on investment, according to Business Insider. For more information about Missouri S&T, visit http://www.mst.edu/.