S&T researchers are one step closer to 3D-printing human organs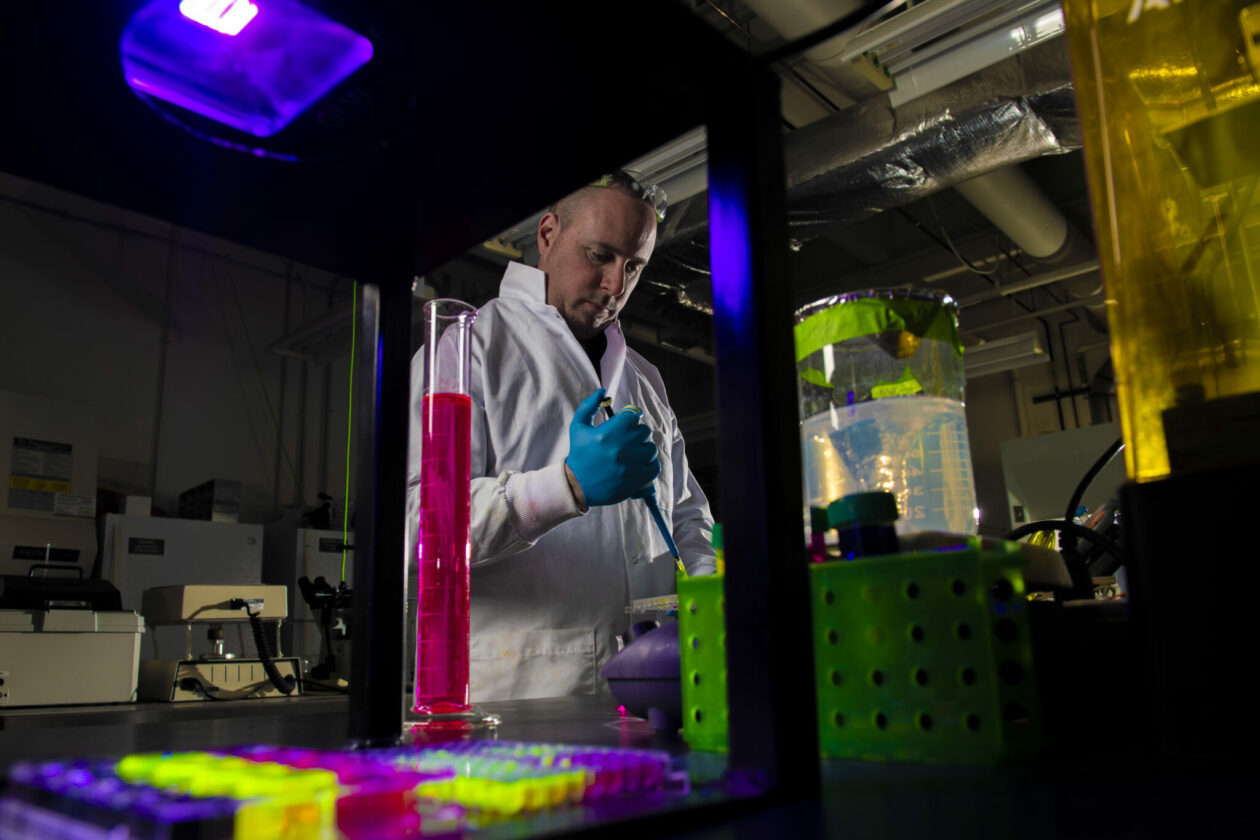 It may still be decades before human organs can be successfully printed with 3D technology and transplanted, but Missouri S&T researchers are visionaries in the technology that will one day make this a reality.

"We have created a new type of nanomaterial that can be used for 3D-printing," says Dr. Anthony Convertine, the Roberta and G. Robert Couch Assistant Professor of Materials Science and Engineering at S&T. "This new nanomaterial is synthesized directly in water without the need for toxic organic solvents."

Convertine's technology is designed to make 3D-printing faster, easier and more accurate. He says current methods are expensive and can only allow for small amounts of tissue to be printed.

"This process should open a world of possibilities, and Missouri S&T will continue to be a leader in the biomedical engineering arena," he says.

"These new materials rapidly solidify when exposed to light, making them ideal for 3D-printing cells containing bioinks," he says. "This process is much faster and simpler than existing bioink formulations and more environmentally friendly as well."

Convertine says the creation of this method is an important step toward eventually printing large tissue specimens that could be used for multiple purposes.

"Our interest is to 3D-print scaffolds for tissue engineering," he says. "These are complex tissues that will be able to grow thanks to our better, more accurate process for doing this work."

With Convertine's process, the tissues will be printed into separate planes, and capillaries will be included as well. Then, the tissues developed, called tissue pixels, can be assembled into larger and larger samples.

Some of the more immediate uses for this development include wound healing and creating new vascularized tissues for trauma patients.

Other possibilities for this technology include everything from using the printed nanoparticles to administer chemotherapy to cancer patients in a more targeted approach to treating patients with traumatic brain injuries by having nanoparticles contain any brain cell damage to its initial area and not spread.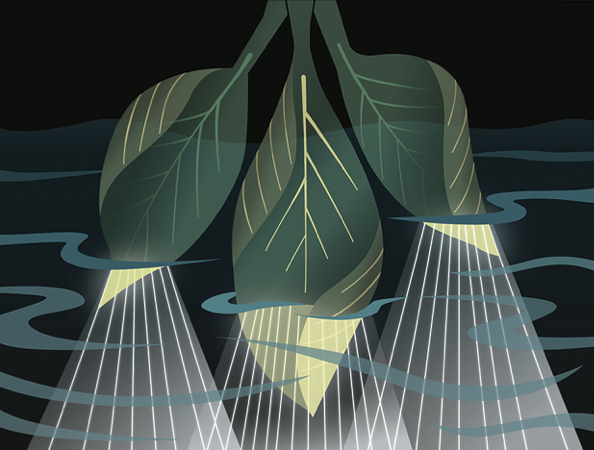 Convertine and his team recently shared their work in the journal Polymer Chemistry in an article titled "One pot synthesis of thiol-functional nanoparticles." The article was featured on the cover of the March 2023 edition of the journal with a graphic Convertine provided.

He says this demonstrates how the journal's editors and peer reviewers saw the value and potential implications of his research.

"This is an honor that means a lot to me," he says. "This is one of my favorite journals. Leaders I respect in this field are regularly part of it."

Convertine says his work stands out because the nanoparticles are created in water, require no other solvents and create no other byproducts. Plus, the research team found that using thiol as a reagent allows the printed materials to harden much faster. Oxygen would typically slow down this process, but thiol can help counteract that.

The nanoparticles Convertine has created are also unique because they have characteristics of both glass and polymer materials.

"I have conducted research over the years related to both glass and polymers, and I saw the potential for some crossover," he says. "We were able to bridge these two complex types of materials together in a simple but impactful way. The core of the material is similar to glass, while the corona of the particles is made from polymers."

Missouri S&T researchers have long been well-regarded for their research using glass materials to treat medical conditions. Dr. Delbert Day's work with radioactive glass microspheres to treat cancer is world renowned, and Dr. Richard Brow has helped shape how glass developed for biomedical applications is researched as well. Convertine says this work conducted at S&T was on his mind as he considered this new approach, and he looks forward to seeing how his research will impact the field moving forward.

Working with Convertine on the project were Aaron Priester and Jimmy Yeng, both Ph.D. students in materials science engineering, and Krista Hilmas, a recent ceramic engineering graduate.

To learn more about Missouri S&T's materials science programs and research, visit mse.mst.edu.
About Missouri S&T
Missouri University of Science and Technology (Missouri S&T) is a STEM-focused research university of over 7,000 students. Part of the four-campus University of Missouri System and located in Rolla, Missouri, Missouri S&T offers 101 degrees in 40 areas of study and is among the nation's top 10 universities for return on investment, according to Business Insider. For more information about Missouri S&T, visit www.mst.edu.