S&T professor leads DOE project to curb climate change, critical minerals crisis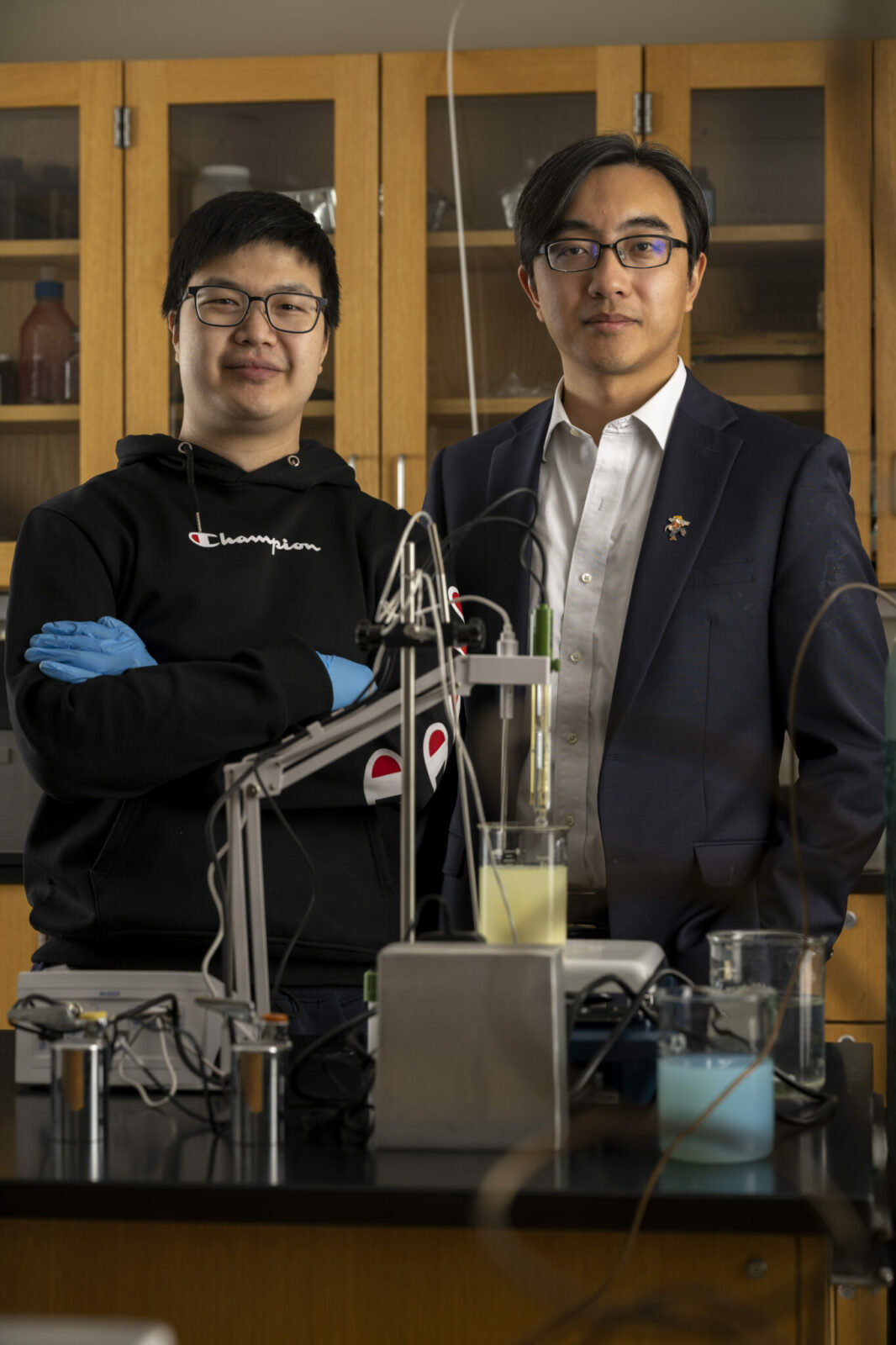 A researcher at Missouri S&T was recently tapped by the U.S. Department of Energy's Advanced Research Projects Agency-Energy (ARPA-E) to lead a $2 million grant project related to critical minerals and clean energy.

"Our work for this project will be a game-changer," says Dr. Hongyan Ma, Francisco Benavides Scholar and associate professor of civil engineering at S&T. "The aim of our research is to use a carbon mineralization reaction to improve the yield of energy-relevant critical minerals we recover from silicate materials."

Since the silicate materials, which will primarily come from mine waste, are carbon-reactive, Ma's team will be able to use them for carbon capture and storage purposes as well.

The project's funding is part of ARPA-E's Mining Innovations for Negative Emissions Resource Recovery (MINER) program, which is focused on developing technologies that can immediately help the U.S. increase its supply of critical minerals that are necessary for the country's transition to clean energy.

The U.S. Geological Survey says 50 of the elements used for manufacturing count as critical minerals. Nickel and cobalt are the two critical minerals that will be the focus of Ma's work.

Ma says his team's process to extract the critical minerals involves multiple steps, but it begins with the carbon-negative mineralization reaction of silicate materials.

This reaction will convert the hard silicate minerals into relatively soft materials so the critical elements trapped in the minerals can be easily leached out, separated and purified using hydrometallurgical approaches.

Typically, carbonization of silicate materials involves high temperatures and high pressure, but Ma and his team will work to remove energy barriers for this process while simultaneously ensuring that carbon used for the process can be permanently stored.

"This innovation came from my decade-long research with carbon-negative cement materials," Ma says. "The carbon-negative mineralization reactions that occur will allow us to create a billion-ton-scale trapping system for carbon. Many other researchers are working on carbon capture and storage, as well as critical mineral recovery, but we are unique in our approach, which features 10 times faster reaction kinetics, two times more carbon storage capacity and 50% higher recovery rates of critical elements."

Collaborators for the interdisciplinary project from Missouri S&T include Drs. Lana Alagha and Kwame Awuah-Offei from the mining and explosives engineering department; Dr. Michael Moats from materials science and engineering; and Drs. Marek Locmelis and Andreas Eckert from the geology and geological and petroleum engineering department. Los Alamos National Laboratory is also collaborating on the study.

"This is an exciting project to pursue," Ma says. "We are moving toward more electrification in the future, such as with electric vehicles, and these critical minerals are vital for that. Plus, our potential contributions in the carbon capture and storage field cannot be overstated given the volume of the mining industry."

Ma's efforts will also go hand-in-hand with the federal government's efforts to have net-zero emissions by 2050.

Dr. Kamal Khayat, S&T's vice chancellor for research and innovation, says this research is strategic for the university, and it could lead to new unique methods for solving vital environmental issues.

"This project is one more example of how multidisciplinary researchers at Missouri S&T are creating innovations together that can have world-changing implications," he says.
About Missouri S&T
Missouri University of Science and Technology (Missouri S&T) is a STEM-focused research university of over 7,000 students. Part of the four-campus University of Missouri System and located in Rolla, Missouri, Missouri S&T offers 101 degrees in 40 areas of study and is among the nation's top 10 universities for return on investment, according to Business Insider. For more information about Missouri S&T, visit www.mst.edu.