S&T researchers on cutting edge of 3D concrete printing developments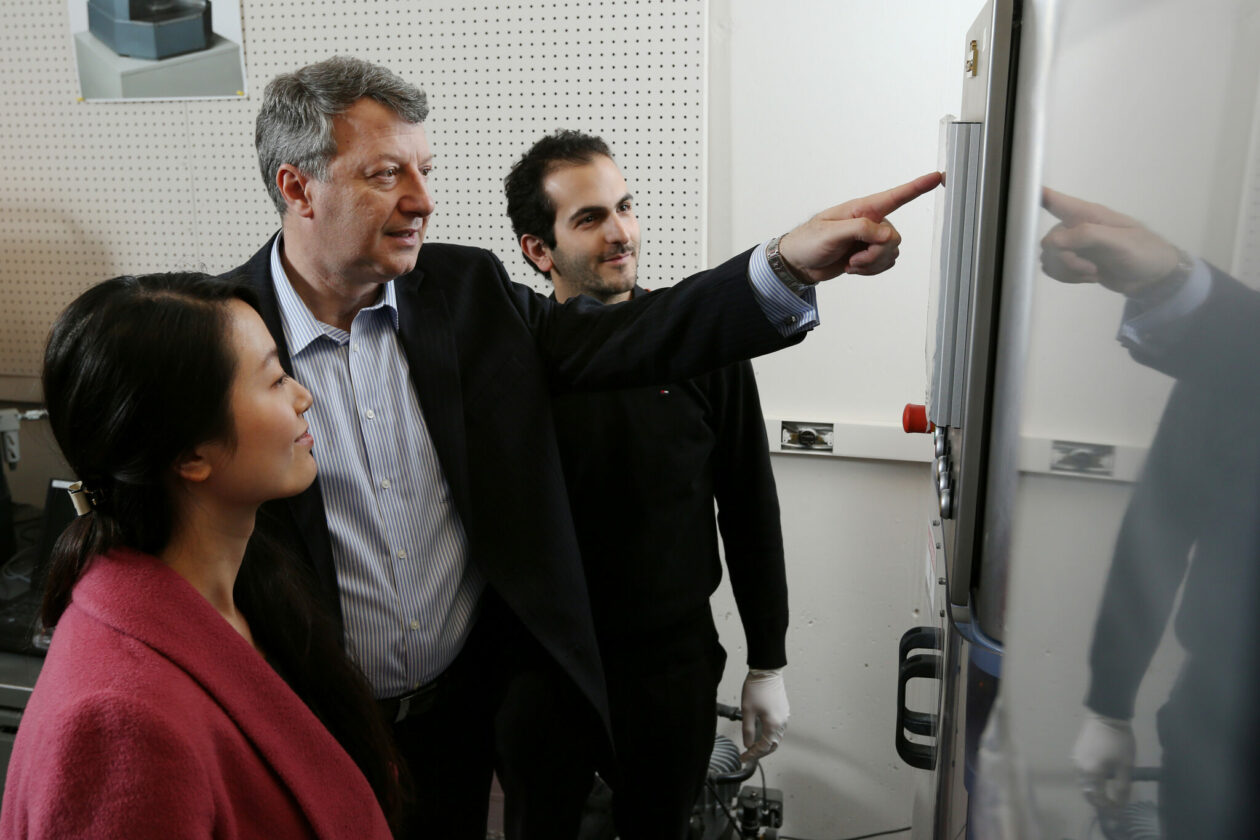 A research team at Missouri S&T is currently working to make the 3D printing of concrete faster, stronger and more resilient for the U.S. Army Corps of Engineers.

"Through our research, we hope to develop new fiber-reinforced concrete composites that can be 3D printed," says Dr. Kamal Khayat, S&T's vice chancellor for research and innovation. "This type of printing can allow for faster construction of protective battlefield structures including temporary bridges, military barracks, guardhouses, bunkers and blast-resistant shields, which can reduce risks to soldiers in volatile areas."

Khayat is also a faculty member for S&T and serves as the Vernon and Maralee Jones Professor of Civil Engineering.

Right now, S&T researchers are working on two projects funded by grants related to this endeavor. One is for $320,000 through the U.S. Army Corps of Engineers. This grant began in April 2022 and will last for two years. The other, which was for $360,000, was awarded to S&T through Florida International University, but this is part of a larger project that is also through the Corps of Engineers. This grant was awarded during the fall of 2022 and will be ongoing until August 2025.

"There are distinct differences between the aims and scope of work of these grants, but they have the same general goals in mind in advancing the state-of-the-art additive construction of concrete structures," says Khayat. "For both, we are aiming to print fiber-reinforced concrete into intricate shapes with no form work and with little or no reinforcing steel that is typically required to resist tensile stresses in reinforced concrete structures."

The project that began in April 2022 will examine three different strength classes of concrete and develop quality control test methods for 3D printing.

The second project examines ultra-high-performance concrete and how it can be used for 3D printing with three different construction methods: layer-by-layer, sprayed concrete and stay-in-place formwork systems.

"Using ultra-high-performance concrete with 3D printing is a new concept, and we are leading the charge on this work at Missouri S&T," says Khayat. "There are many technical challenges that we will need to solve, but there are also many opportunities that lie ahead once we master this construction process."

Khayat says this research will be of great benefit to the U.S. military and construction companies for multiple reasons.

"This is something that could be done quickly and can overcome weight and logistics obstacles associated with using concrete for rapid construction or the repair of needed battlefield infrastructure," he says. "3D-printed concrete can also be crucial for humanitarian assistance and disaster relief applications. People will be able to use materials that are locally available, such as natural pozzolans, dune or crushed sand, and natural fibers to make a cost-effective fiber-reinforced concrete for 3D printing."

Khayat says this type of construction is the way of the future, and he is glad to see the field is moving in this direction.

"Many other industries have embraced advanced manufacturing and use of robotics for some time," he says. "3D printing technology and the development of special sensors and use of AI can expand construction automation, which can lead to greater safety on construction sites and reduce labor-intensive and time-consuming construction operations."

To learn more about S&T's civil, architectural and environmental engineering department, visit care.mst.edu.
About Missouri S&T
Missouri University of Science and Technology (Missouri S&T) is a STEM-focused research university of over 7,000 students. Part of the four-campus University of Missouri System and located in Rolla, Missouri, Missouri S&T offers 101 degrees in 40 areas of study and is among the nation's top 10 universities for return on investment, according to Business Insider. For more information about Missouri S&T, visit www.mst.edu.