Belfi named Fellow of the Psychonomic Society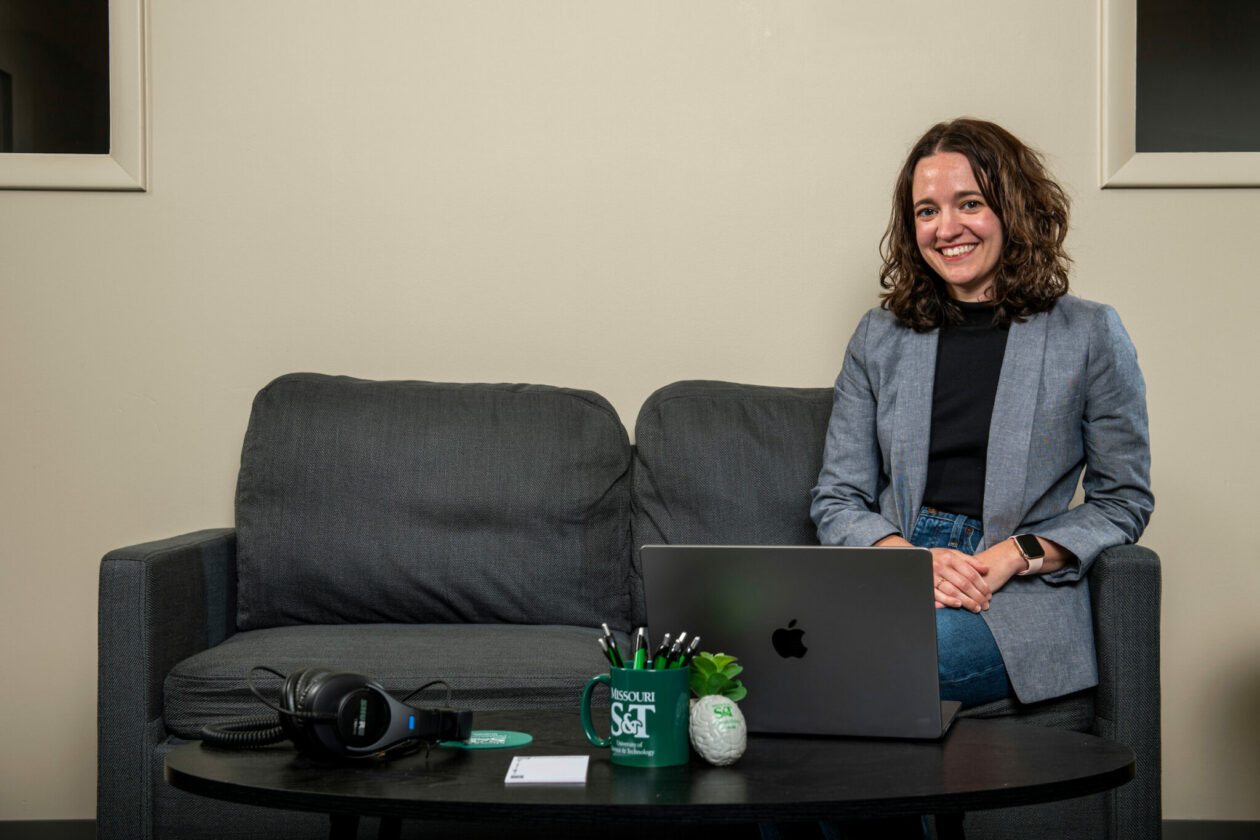 The Psychonomic Society, an international community of cognitive psychologists, has named Dr. Amy Belfi, assistant professor of psychological science at Missouri S&T, as a Fellow.
"I am honored to be recognized by the Psychonomic Society," says Belfi. "I am grateful for the support I have received from collaborators, students, mentors, and colleagues, that has helped lead to this distinction."
The society began awarding Fellows in 2014. The group states that it is a leading society for experimental and cognitive psychology and publishes some of the most respected journals in the field. Its Fellows program recognizes members who demonstrate clear evidence of independent scholarship, active engagement in methodologically rigorous and theoretically interesting high-level research, and indications of an imminent national or international reputation for excellence in the psychological sciences. Fellows have demonstrated that they are well qualified to conduct and to supervise scientific research in psychology or allied sciences.
Belfi's research covers a broad range of topics in the field of music cognition, including music and autobiographical memory, musical imagery, aesthetic judgments of music, and musical anhedonia. She uses a variety of techniques to investigate these subjects, including behavioral studies, functional neuroimaging, psychophysiology, and neuropsychological approaches.
"My overarching research program focuses on music cognition," says Belfi. "Currently, I'm working on projects investigating how music cues autobiographical memories, and whether music is a particularly effective memory cue for older adults."
Belfi earned a bachelor's degree in psychology from St. Olaf College and a Ph.D. in neuroscience from the University of Iowa. She joined Missouri S&T from New York University, where she served as a postdoctoral associate.
About Missouri S&T
Missouri University of Science and Technology (Missouri S&T) is a STEM-focused research university of over 7,000 students. Part of the four-campus University of Missouri System and located in Rolla, Missouri, Missouri S&T offers 101 degrees in 40 areas of study and is among the nation's top 10 universities for return on investment, according to Business Insider. S&T also is home to the Kummer Institute, made possible by a $300 million gift from Fred and June Kummer. For more information about Missouri S&T, visit www.mst.edu.