S&T graduate to appear on ABC's 'Shark Tank'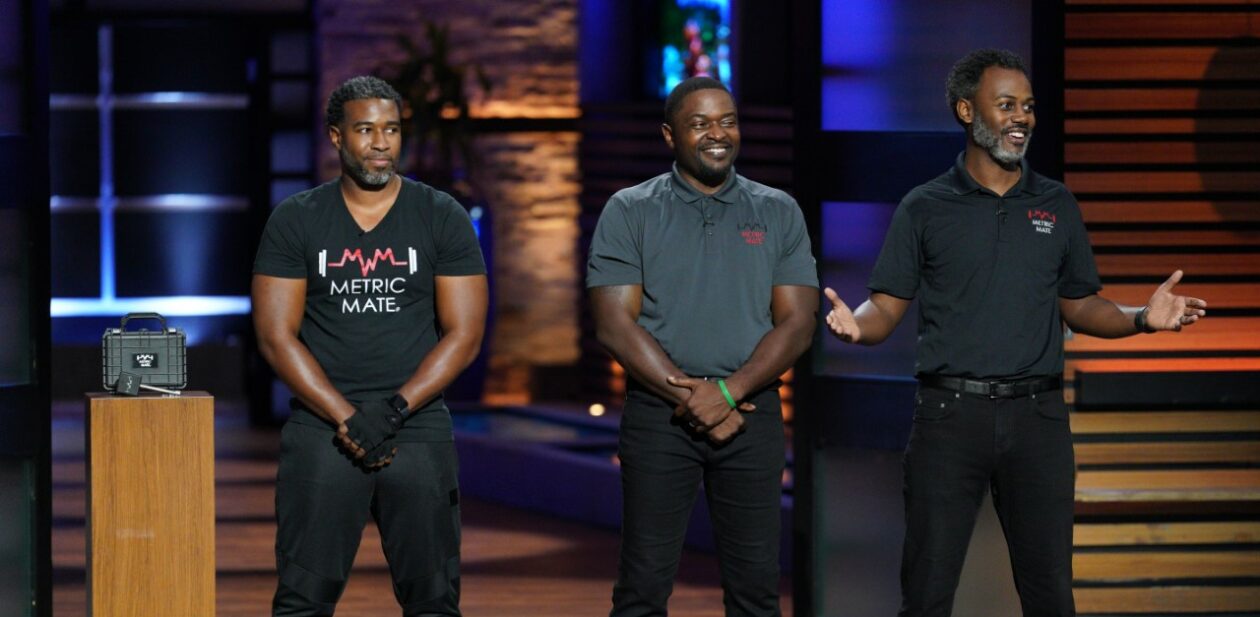 Can a Miner persuade a tank of sharks to invest in strength training technology? As perplexing as that question sounds, people will soon have an answer when they watch Missouri S&T alumnus M-T Strickland represent his company Jan. 13 at 7 p.m. CST on ABC's "Shark Tank."

Strickland, an electrical engineering graduate of Missouri S&T, is the CEO and co-founder of the Metric Mate company. His business focuses on data analytics and developing technology to make standard strength training equipment become smart equipment. According to the company's website, this can be accomplished with the patented Training Accountability Partner (T.A.P.) sensor, which measures and analyzes sets, reps, output, exertion and fatigue, among other areas.

Dr. Jonathan Kimball, chair of electrical and computer engineering at Missouri S&T, says he is excited to hear an alumnus from his department is pursuing this entrepreneurial endeavor.

"S&T focuses on developing the mindset of an engineer: seeking solutions to problems and putting in the hard work to make those solutions a reality," Kimball says. "So I am not surprised to learn that MT has developed an innovative system and is working to make it a commercial success. I look forward to hearing more about the impact he and his colleagues have on their industry."

Strickland will be joined in the "Shark Tank" episode by Braxton Davis, Metric Mate's chief strategy officer and co-founder, and Ecleamus Ricks Jr., the chief technology officer and co-founder.

The "sharks" who will hear the Metric Mate pitch include Mark Cuban, Barbara Corcoran, Kevin O'Leary and Lori Greiner. The "guest shark" for this episode will be DoorDash CEO Tony Xu.

To learn more about Missouri S&T's electrical engineering program, visit ece.mst.edu.
About Missouri S&T
Missouri University of Science and Technology (Missouri S&T) is a STEM-focused research university of over 7,200 students. Part of the four-campus University of Missouri System and located in Rolla, Missouri, Missouri S&T offers 101 degrees in 40 areas of study and is among the nation's top 10 universities for return on investment, according to Business Insider. S&T also is home to the Kummer Institute, made possible by a $300 million gift from Fred and June Kummer. For more information about Missouri S&T, visit www.mst.edu.